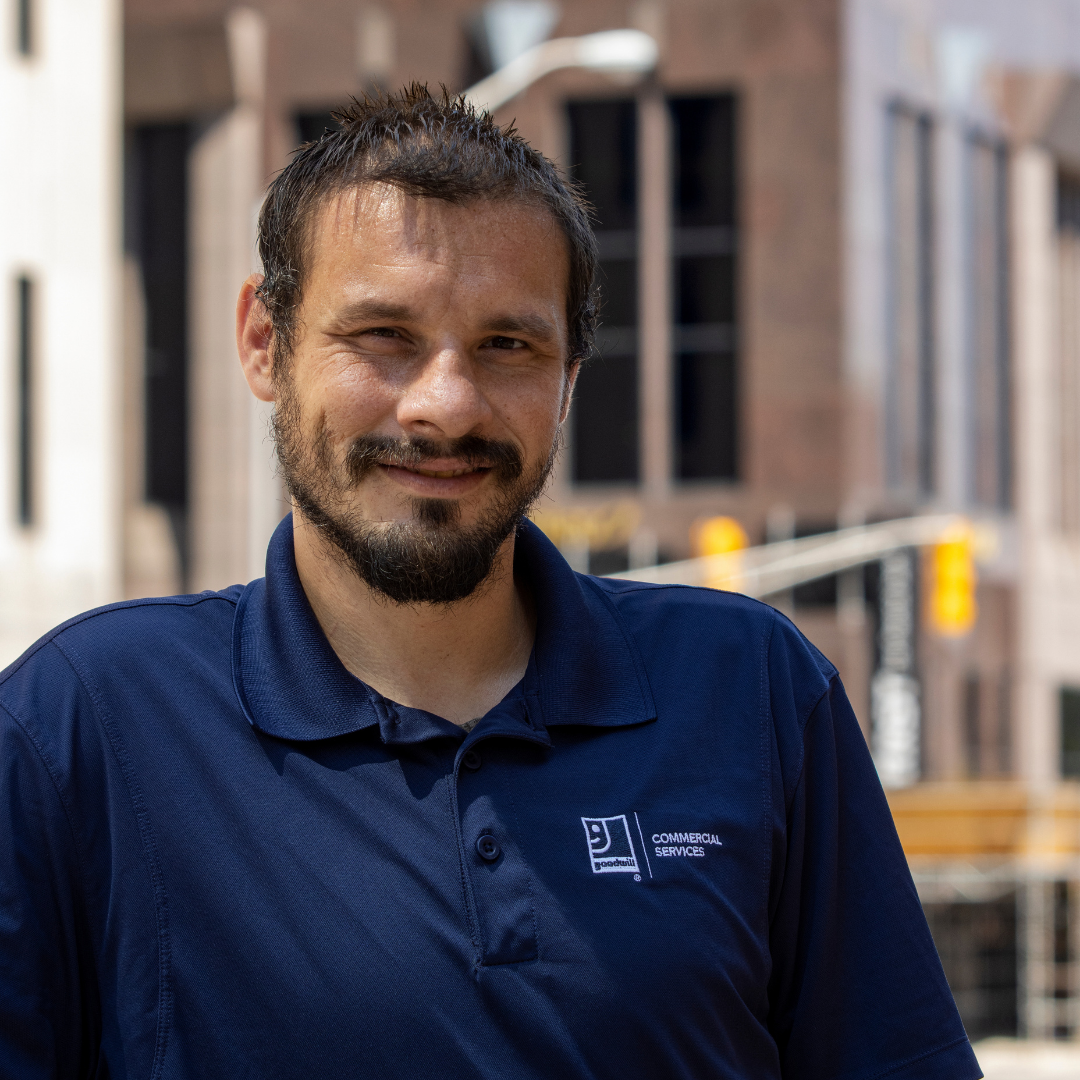 As we continue to feature the achievements, stories, and personalities of some of Goodwill's finest employees, we wanted to highlight John Wessel, a leader working at the Birch Bayh Federal Building and United States Courthouse, a Goodwill AbilityOne contract site.
John is currently the first shift custodial team lead at this contract site, a position he's held for two years. He leads his team with vigor, soft encouragement, and a friendly disposition. He has frequently been witnessed laughing and speaking kindly with staff, while also encouraging them to put their best effort into their work. John will let anyone know how grateful he is to work with Goodwill and to have the chance to embody the company's mission.
While John feels empowered to carry out his daily duties at work today, he noted that he has struggled with confidence surrounding his reading and math skills while searching for employment in the past.
"I was able to keep a job, but applying for jobs and interviewing was hard," John said.
He says that some companies that he interviewed for had trouble seeing past or accommodating for his low educational levels. When John did find employment, it usually was not the kind that fully supported his needs, especially in a financial sense. He expressed that he felt very stagnant in his previous work endeavors because there was little room for upward mobility. When John was able to connect with Goodwill through the Father Engagement Program, which helps struggling fathers with employment opportunities, his employment pursuits began to look up.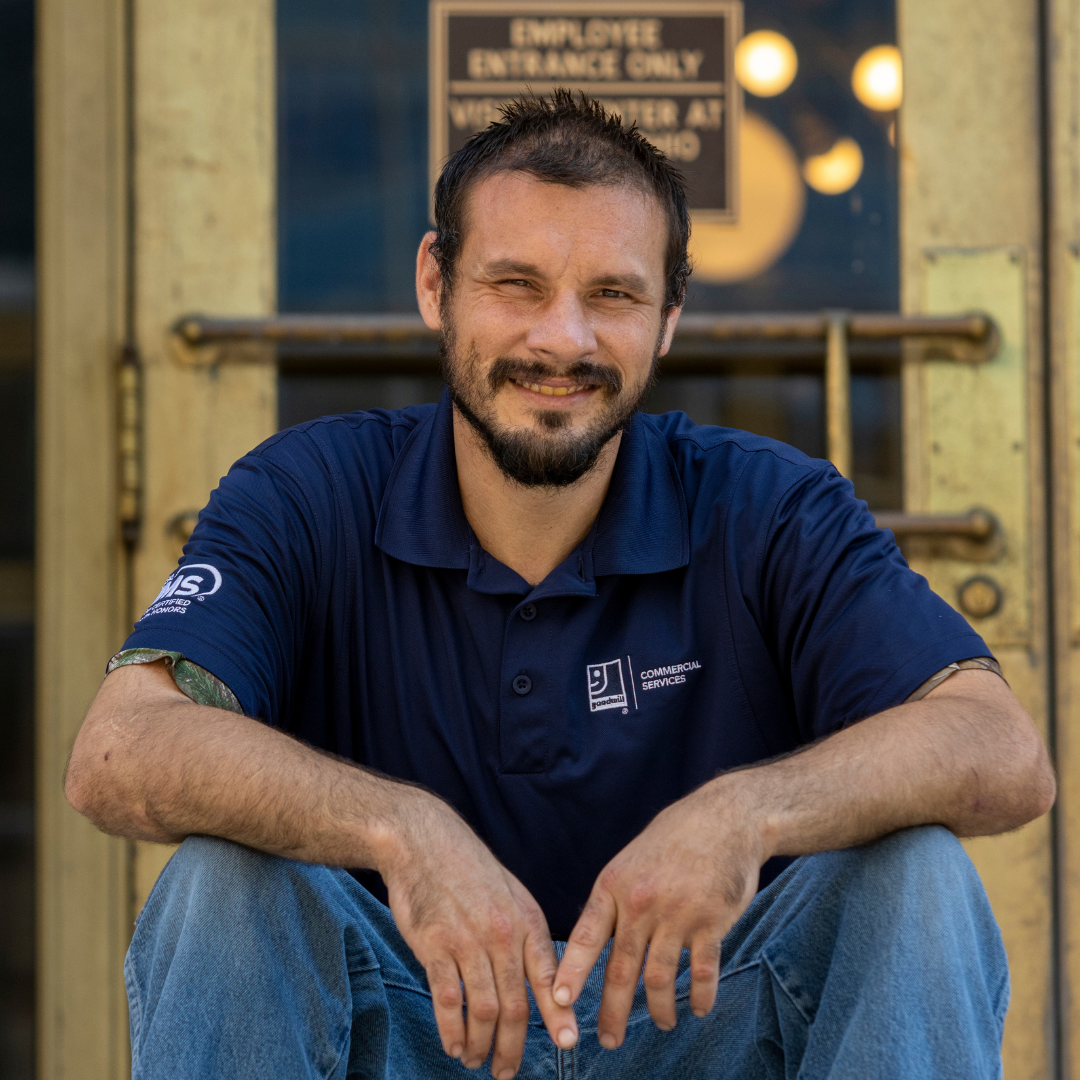 Through this program, he was able to find a job coach that connected him with a custodial position at Goodwill's corporate headquarters. While at the corporate office, John graduated from the Goodwill Janitorial Training Program, which allowed for him to gain both soft and hard skills while learning more about Goodwill's various janitorial sites. Since graduation, John has worked several different positions under the Goodwill organizational umbrella that range anywhere from custodial services to production and manufacturing.
John also found work in Goodwill's Commercial Services division, which provides contract manufacturing, packaging services, kitting and more to clients across the country. Through one of these employment positions in particular, John noted a peer who encouraged him through friendly competition by challenging each other to who could disassemble bike parts the fastest. This encouragement boosted John's confidence and earned him recognition by upper management.
Through the spirit of camaraderie and encouragement from colleagues, John was instilled with sentiments of fellowship, determination, and confidence. He would later move on to embody these sentiments in other jobs at Goodwill.
When John was promoted to the position of team lead, the combination of lessons that he learned from working with Goodwill over the years was invisible to none. Today, John leads his team with confidence and Goodwill-backed life and workplace lessons.
With the help of Goodwill and encouragement from workplace peers, John noted he has learned that when someone extends a helping hand to you, you will never know how life can change for the better.