Meet Candice England
Candice England calls herself an Indiana transplant. Originally from Georgia, she relocated to Indiana after she remarried.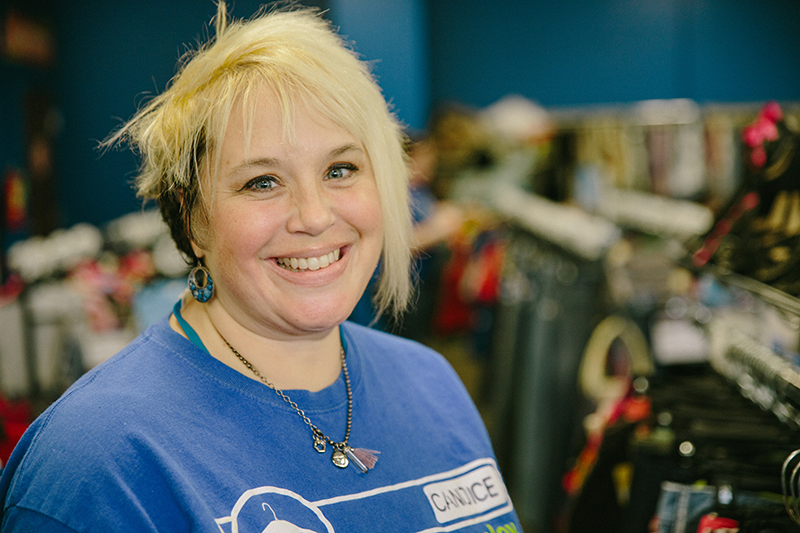 While living in Georgia, she was a stay-at-home mom to her four children and she later became a personal trainer. Once she moved, she was hired at the Goodwill store in North Vernon, Indiana. She quickly felt welcomed and like she was apart of their team.
"God really planted me at the right store," Candice said. "This group is very close-knit and supportive of each other. I was blessed to find that."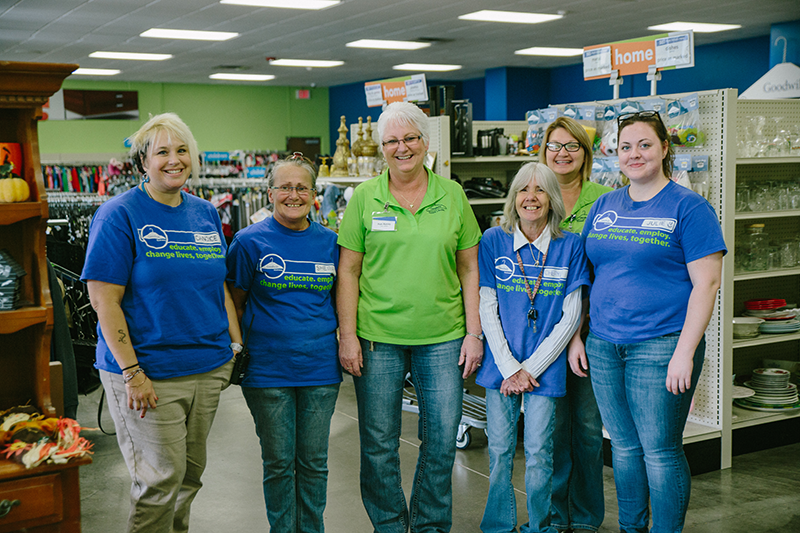 In February 2017, Candice, her son and her mother were involved in a major car accident. Candice's dominant hand was severely injured in the wreck. Candice had to have two of her fingers amputated above the knuckle while her middle finger was cut and paralyzed. Afterward, she was transported to a hospital in Kentucky to begin her recovery process. Her family members survived the crash without a scratch.
"I'm thankful that this is all that happened," Candice said.
Due to the severity of her injuries, Candice was unable to work for seven and a half months. When she did return, she approached her new normal with positivity and grace. Travis Bryant, Team Lead at the North Vernon store, was inspired by the way Candice came back to work.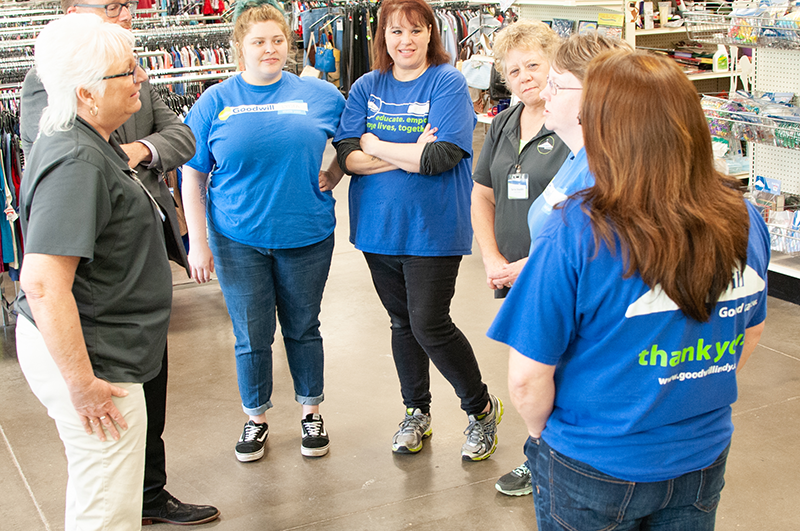 "Candice is the textbook definition of not only a wonderful employee but a wonderful person," Travis said. "She was an outstanding worker before her wreck and surgeries, but she showed a new level of determination and perseverance after it. She has proven time and time again that there is nothing that can stop her unbreakable ambitions."
Candice is thriving again in her position at the store. She continues to perform her regular tasks such as producing textiles, taking donations, and putting items out onto the sales floor. Nothing has changed about her positive and perky attitude, she just has to do things a little differently now.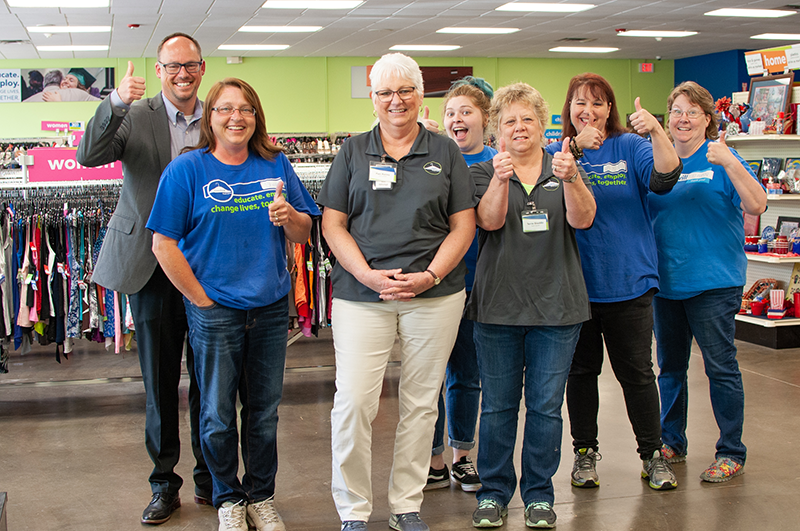 "With the accident, I thought that I wasn't going to be able to write again," Candice said. "But you just find a way. Now I can do most everything that I was doing before - just in different ways. I use this as an example to show my kids to never give up."
Candice plans to continue working for Goodwill. She was offered a position as a Team Lead and began her new position in July 2019.