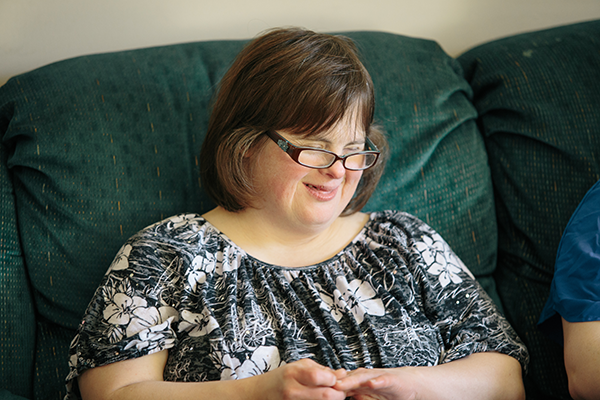 Chrissy Wilkins was referred to Goodwill by Indiana's Vocational Rehabilitation Services program last year. She was born with Down syndrome and has worked for New Hope Services in Jeffersonville since graduating from high school in 1994. Chrissy was already taking swimming and art classes at the Clark County YMCA when she expressed an interest in taking on a housekeeping role there.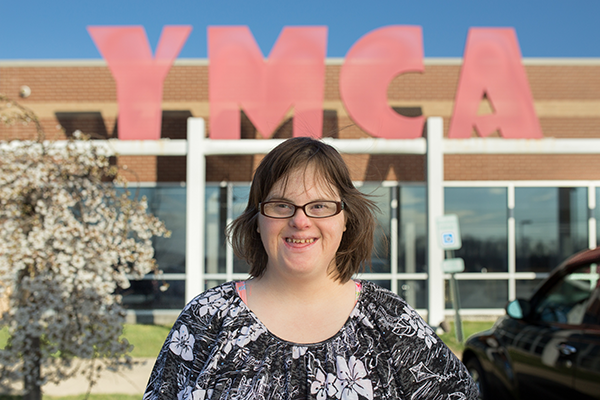 "Chrissy has worked at New Hope Services for more than 20 years," said Michaela Wadsworth, Program Coordinator at Indiana Mentor. "She was ready to try something new."
It was determined that Chrissy could benefit from job coaching services, which is how she ultimately ended up connected with Goodwill. Job coaching involves working through the specific duties of a job as well as ways to successfully assimilate into the culture of the workplace – showing up to work on time, wearing the assigned uniform, talking to a manager when questions arise, following the daily task list and more.
Chrissy's Goodwill Employment Specialist reported, "She easily picked up these skills and achieved her goal to work independently."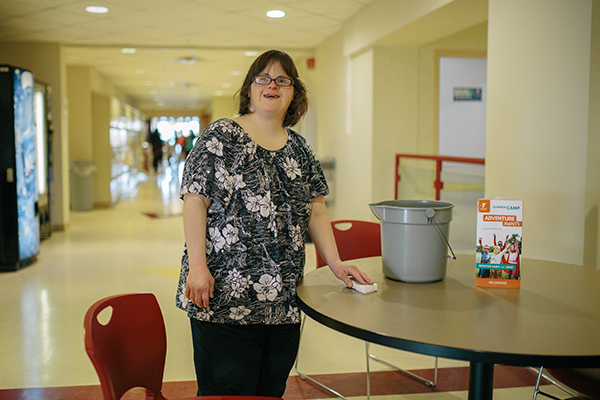 Based on Chrissy's progress, Goodwill has scaled back its involvement in her routine job activities with the YMCA.
She enjoys working there because she feels like a part of the community and values being included.
"I like everything about working at the Y," said Chrissy.
Chrissy works at the YMCA two days a week, for a few hours each day, and also continues to work at New Hope Services. She lives semi-independently with daily visits from a representative of Indiana Mentor to assist with tasks like cleaning, laundry and cooking.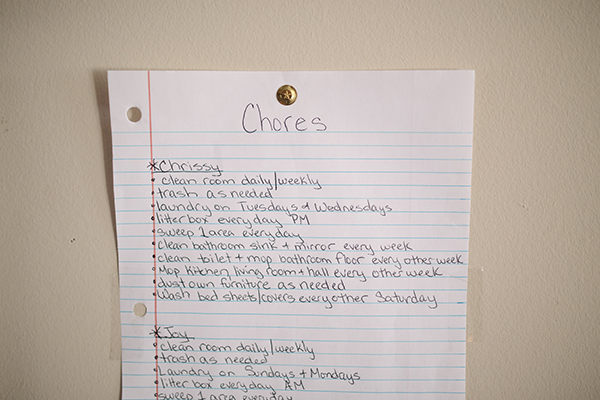 "The skills she learned for her job at the YMCA have carried over into her house chores as well," noted Michaela.
Chrissy's Goodwill Employment Specialist added, "She's a hard worker and her drive to succeed reflects that. I'm proud of her."