After graduating from high school, you may think you'd never have to return. Jennifer Dunn didn't believe she would have to either. She graduated from a private school in 1998, but a few years later found out that all of the records were lost when she tried to retrieve her transcripts for college. Her student records were never turned into the state, and she had to start over.
"From there, life got busy with marriage, kids and my husband being in the army for a few years," Jennifer said.
Jennifer and her husband of 12 years returned to Richmond from Texas with their three children. She believed it was time to return to school because her children were older and now in school as well.
"Two people who attend my church graduated from The Excel Center," Jennifer said. "Plus I drive past it every day and finally decided to stop."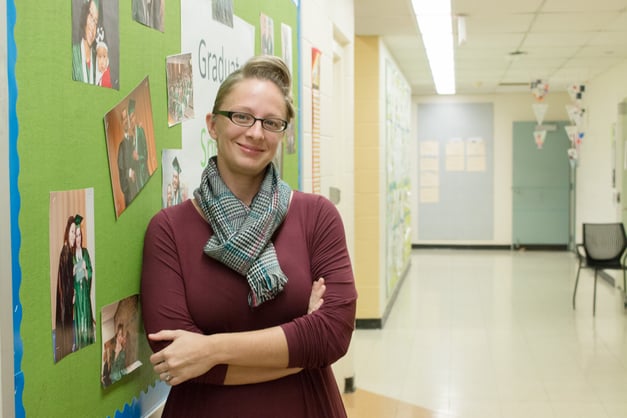 At 37 years old, she enrolled at The Excel Center® with zero credits but was determined to work hard to close this chapter in her life. Her journey didn't come without its difficulties. When she started, her mother suffered two massive strokes.
"I had to start taking care of my mother as well as my brother, who has cerebral palsy," Jennifer said. "This was on top of being a mother and a student."
The staff at The Excel Center has supported Jennifer through these difficult times so that she could keep up.
"I've always communicated to let them know what was going on," Jennifer said. "They gave me extra time and helped me make sure I got all of my materials turned in."
Jennifer also received a lot of support from her family. Her husband switched his position and shift at work in order to coordinate their children's schedule and Jennifer's new school schedule.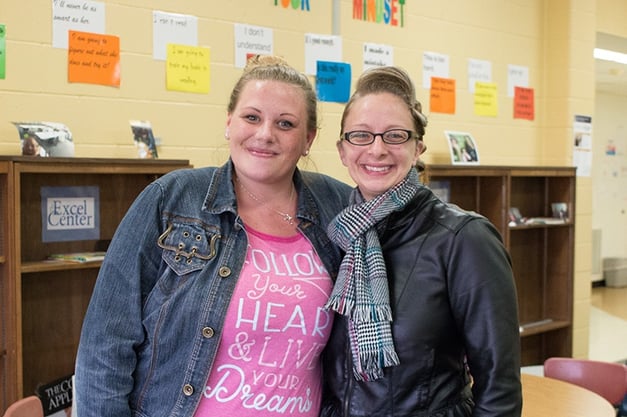 Self-satisfaction was a major driver for Jennifer to complete her classes and graduate.
"My main motivation to earn my diploma has been myself. I know most people may say their kids -- and my kids are great -- but this one is for me," Jennifer said. "Sitting at home being mom and wife is wonderful, but this is 100 percent for me, and I love it."
After attending The Excel Center for a year, Jennifer is preparing to graduate in February 2018. She encourages others who are considering going back to school to get started.
"It's never too late to start over. You always need to do something that is just for you," Jennifer said. "Life doesn't stop because you are having tough times or because things are missing. You need to persevere and push forward."