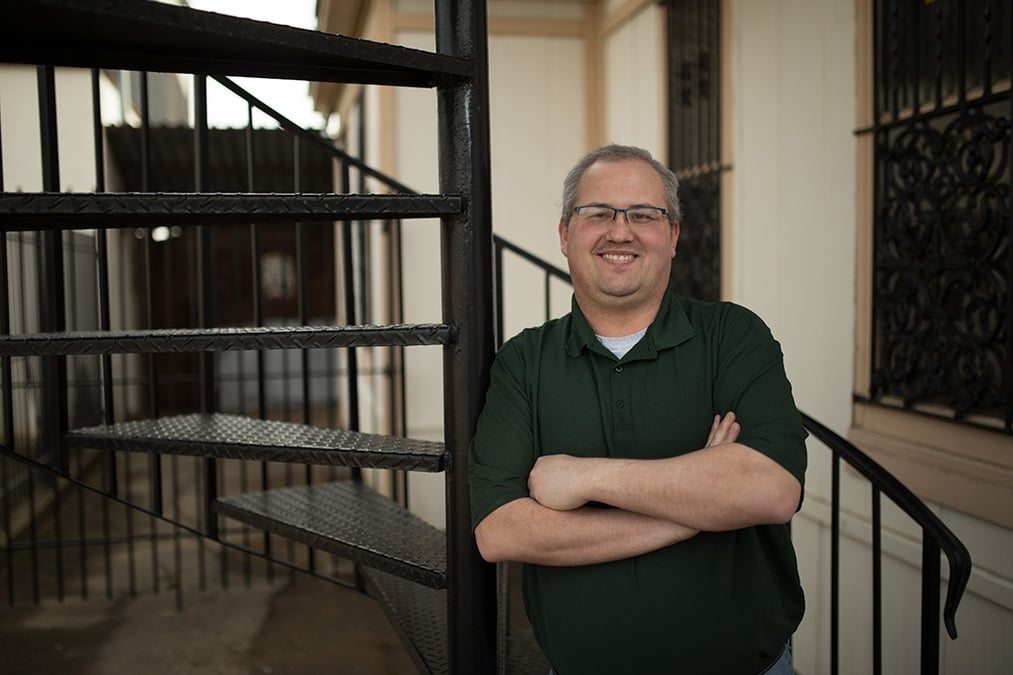 After years looking for jobs that would accommodate his needs, Jason was discouraged because he knew he could do more. When he connected with Goodwill, he found a job he loved and friends to support his goals. He became a top employee at ClickGoodwill, our e-commerce operation.
As part of the photography team, Jason held a position that combined his passions for creativity and helping others. He worked with his Goodwill Guide, Eddie Rickenbach, an expert advisor who connects employees with resources, to secure transportation
and educational opportunities. He set a record for earning six industry certifications in six months while working part-time at ClickGoodwill and at a second position with Surinak Engineering.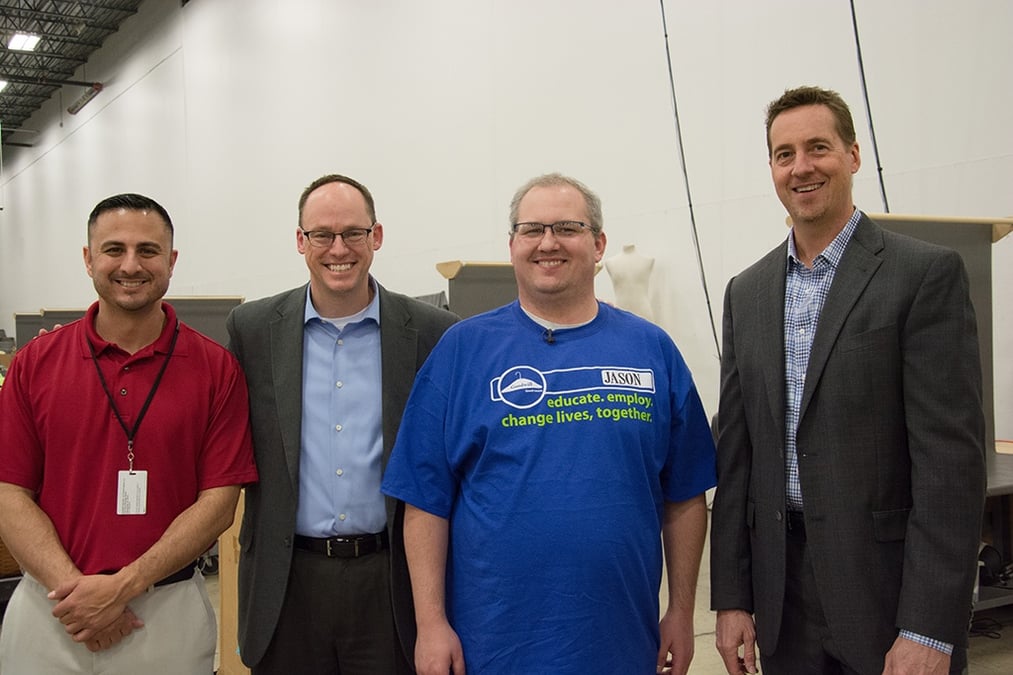 (Pictured above with Edward Rickenbach, his guide; Kent A. Kramer, CEO; and Scott Enright, Board Chairman at his Goodwill job in eCommerce.)
---
Jason's determination and enthusiasm were so impressive that he earned a full-time position with Surinak at a higher wage. He accepted and now manages projects and people while designing custom architectural products. Jason achieved a goal but vowed not to stop there and is focused on additional educational opportunities.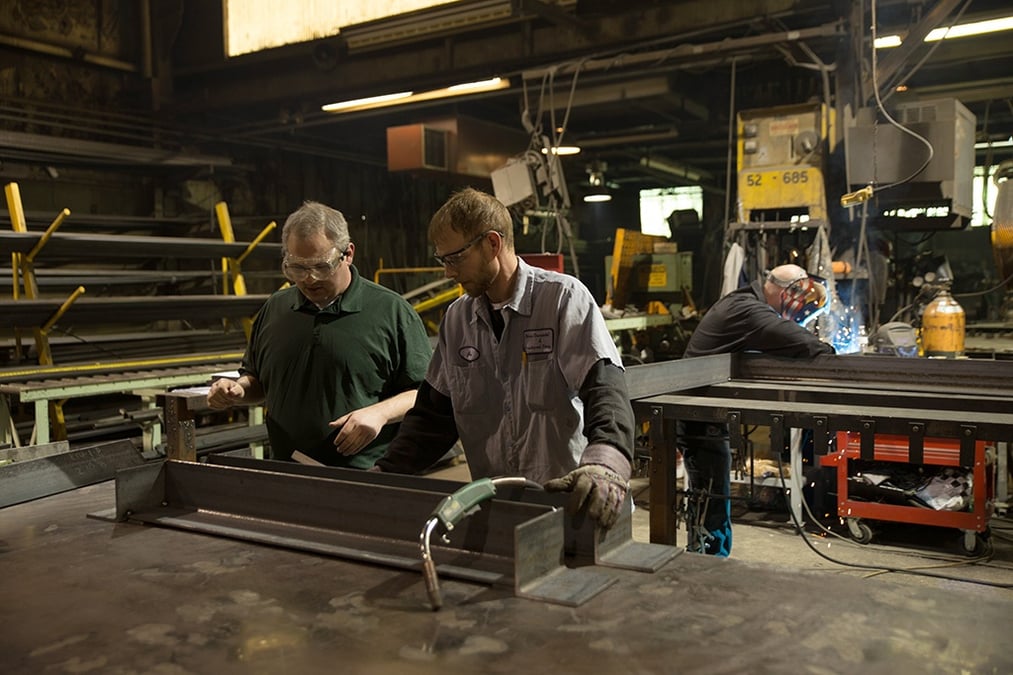 The median household income for working-age Hoosiers with disabilities is $38,300 — more than $18,0001 less than those without disabilities. Your continued support for Goodwill provides opportunities for people with disabilities and other barriers
to employment.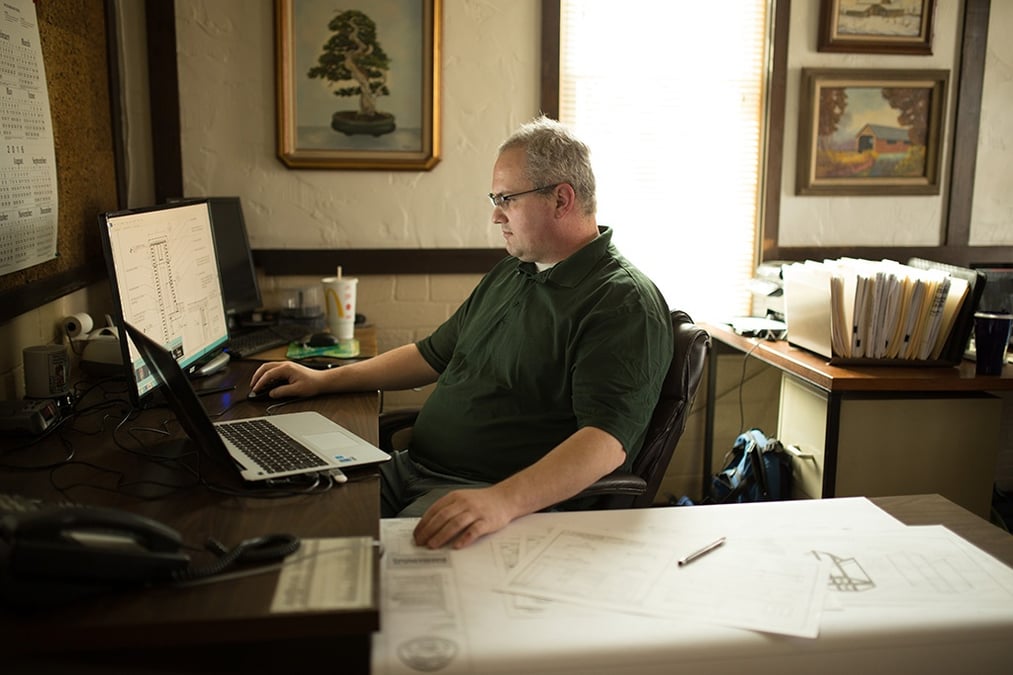 ---