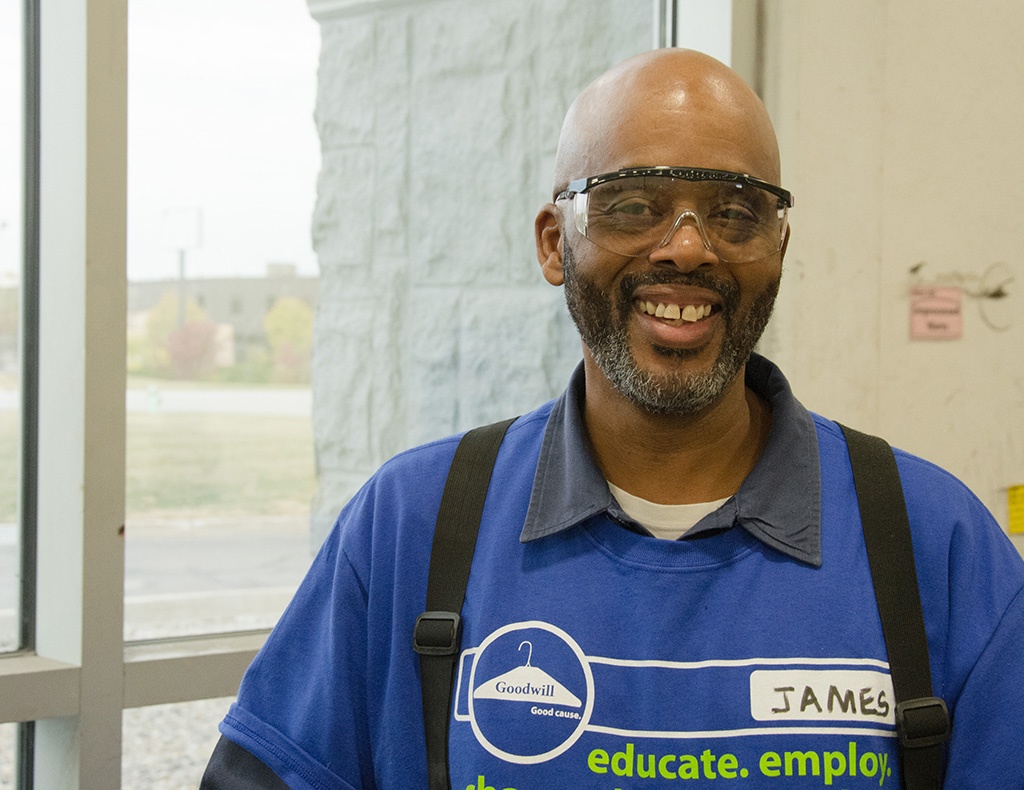 When James Wilson was released from prison in 2014, he had served 17 years for drug possession and conspiracy. His plan to successfully re-enter society hit a roadblock when employers weren't interested in hiring him. At Goodwill, he found employment as well as the support to get a driver's license, improve his reading skills and pursue additional education and job advancement.

"Goodwill gave me a chance to show that I had changed my life and was rehabilitated," James said. "Before that, no one would give me a chance — not even an interview. Goodwill gave me an opportunity to prove myself."

James accepted a job as a warehouse associate at one of Goodwill's outlet stores. He quickly impressed his managers and co-workers with his dedicated work ethic and willingness to help others. When he began training new employees, including those with barriers similar to his own and those with disabilities, his skills as a talented trainer also emerged.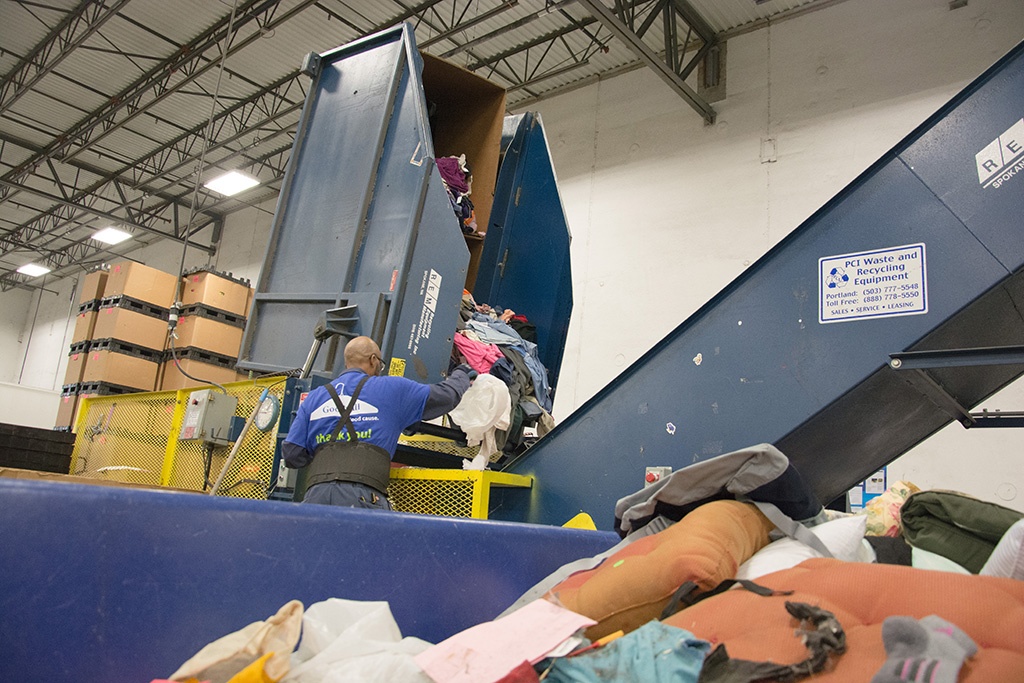 "I enjoy training others, especially those who have a disability," he said. "It's important to help people grow their skills and minds. I'm glad Goodwill hires people with all kinds of barriers."

James' next goal was to obtain a driver's license. He connected with Goodwill's Nick Ison for support with preparing for the written test. They practiced, and in September, James secured his license and got a car soon after. Nick, who advises employees on resources and goals, also observed that James had difficulty reading and offered to connect him with Indy Reads, a free, adult literacy program. James scheduled a meeting with a tutor and is eager to get started.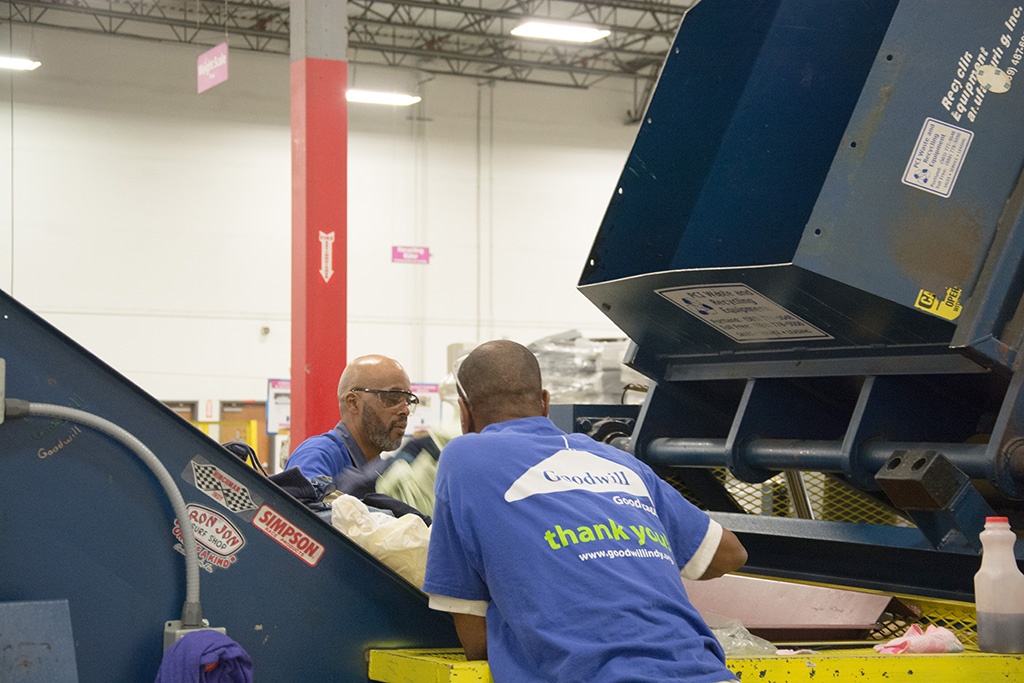 With transportation secured, his educational pursuit in progress and a job prospect of coaching fellow employees, James is on the right track.

"I'm really happy that I got a second chance to better myself and go on with my life," James said. "I'm not stopping here — I'm going further."