In the Fall of 2018, Josh Yoder joined a team of instructors at a recently opened location for The Excel Center, Goodwill of Central & Southern Indiana's tuition-free high school for adults, in Muncie Indiana. As a math instructor, Josh brought expertise and passion for math into his classroom each and every day. In addition, he immediately discovered the ability to engage with and use technology in his classroom in a way that would benefit his students.
In his first year of teaching, Josh became highly involved in achieving a specific goal for The Excel Center — obtaining a Google for Educators Level 1 certification. While the certification itself allows educators to demonstrate their proficiency with the Google for Education set of products and classroom tools, completing the program gives educators what they need to successfully incorporate these technological tools in their lesson plans and engage their students.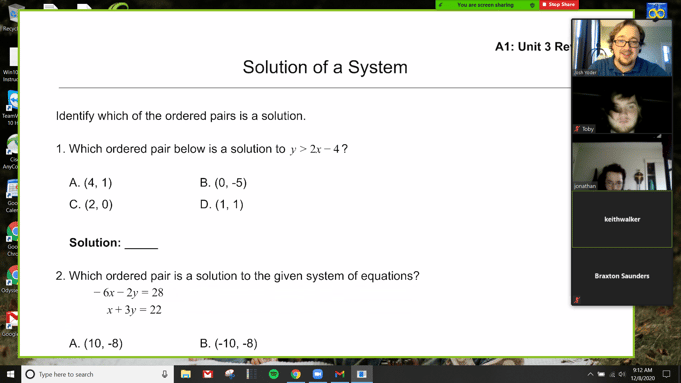 Realizing both certification levels would be the most beneficial to not only himself but also to his students, Josh took full advantage of this learning opportunity; pursuing and earning the Google for Educators Level 2 certification as well. From there, he was in the best position to support his colleagues as they also worked through the certification process. This level of support enabled The Excel Center in Muncie to reach their goal of all educators utilizing and supporting students through Google Classroom and the Google for Education set of products.
Of course, Josh had no idea that his ability to engage with technology in the classroom would be so innovative and urgently necessary in the coming months. In the spring of 2020, the COVID-19 pandemic forever changed the world of in-person instruction and classroom learning but luckily The Excel Center had the tools to meet the new needs of its students.
Today, Josh serves as the Certified Google Educator, Mathematics and IT Fundamentals Instructor for The Excel Center in Muncie. He is even credited with bringing information technology industry-recognized certifications, along with those approved by the Department of Workforce Development, to students of The Excel Center in Muncie and throughout the network.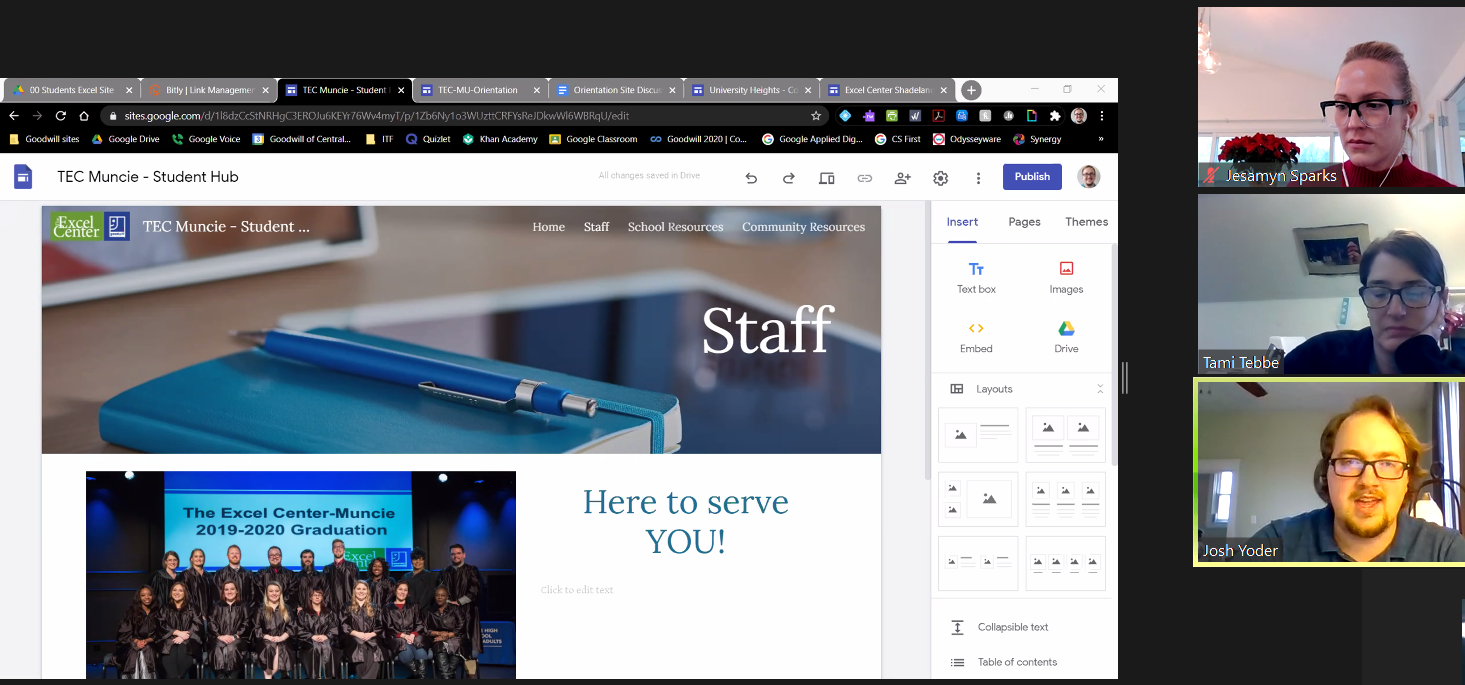 "Josh's driving ambition to put technology in front of students and staff in a way that removes barriers and apprehension is game-changing," said Brandon Marks, Director for The Excel Center in Muncie. "Thanks to his influence and expertise, we've been able to support our teachers and students through a very unique time in the history of education."
Josh's passion for integrating technology into the educational process does not stop there, however. He is currently pursuing his Google Trainer certification and continues to use his skill set to train education teams on Google technology and tools for training development.
As The Excel Center continues to pursue how to best support those they serve, the innovation brought on by Josh's tireless work and skill will no doubt leave a lasting impact on the way student learning and support will occur in the future.
For more information about The Excel Center and to enroll, visit excelcenter.org.