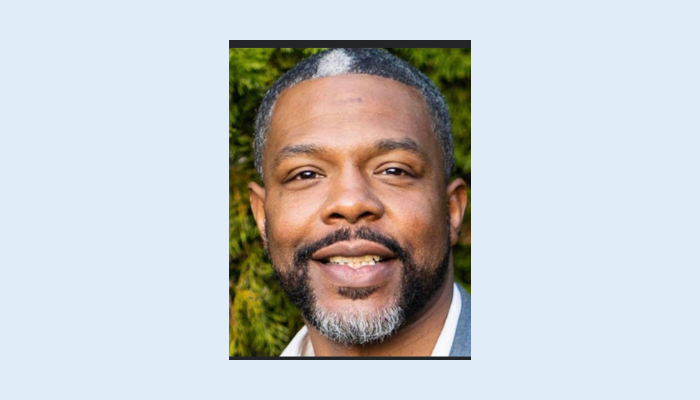 Meet Indianapolis Metropolitan Literacy Teacher, Brian Williams. Brian has worked within Goodwill Education Initiatives (GEI) since 2013, serving in various capacities such as Academic Coach and Hire Technology Teacher at The Excel Center before finding his home at Indy Met. He is best known for his contagious enthusiasm and positive energy among students and staff alike. Not only does Brian have a professional affinity for education, but he has a personal connection to Goodwill as well -- his son graduated from Indianapolis Metropolitan High School several years ago and is now excelling in the U.S. Navy. Read on to learn more about this incredible leader.
Tell us about your journey at Goodwill.
I have proudly worked at GEI since 2013; though I left briefly in August 2018, I returned in March 2019. My current role is Literacy Teacher at Indy Met. When I first started with GEI, I was an Academic Coach and Hire Technology Teacher at The Excel Center. In the Summer of 2016, I was accepted into Indianapolis Teaching Fellows and transitioned to Indy Met High School where I first taught Financial Foundations before settling into the role of Literacy Teacher.
What is your favorite part about your work?
My favorite part about what I do is seeing the excitement on students' faces when they realize they actually like to read once we build them up.
What is a challenge about your work that others might not realize?
The biggest challenge in my work is feeling as though I do not have enough time to fit in all the things I want students to learn!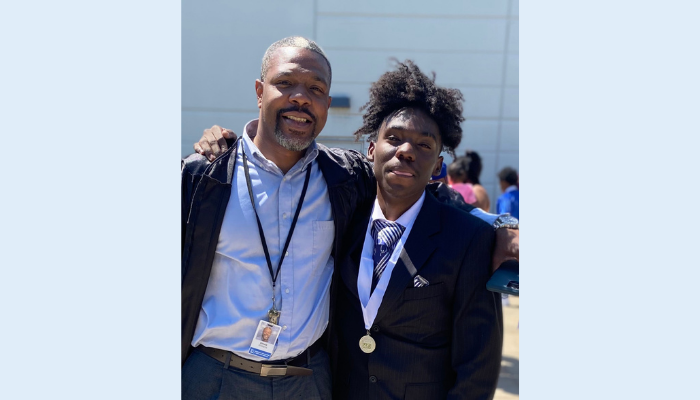 What does Black History Month mean to you?
Black History month adds to a sense of pride for me. It is when the achievements of Black/ African Americans are officially acknowledged.
What is something you would like others to know about your role?
I would like others to know that teaching is not a 9 to 5 job. As a person that spent the first 18 years of my professional career in the financial services industry, I had no idea the amount of preparation and continuing education it takes to be successful and effective. I held several professional licenses during that time, and it still isn't a fraction of the time I spend during the education certification process.
Anything else you would like to share?
I would like to also share that becoming an educator has been one of the most fulfilling accomplishments I've achieved. From being a professional musician, financial professional and business owner. I feel being an educator is what I was put on earth to do. It took me a while to get here, but the journey was a wild fun ride.
Thank you, Brian, for playing such an important role in the lives of our students, graduates, families and Goodwill colleagues! To learn more about Indianapolis Met High School and the great work they are doing every day, visit indianapolismet.org.