Indianapolis Met High School, Goodwill's traditional school for students in grades 9-12, recently celebrated Latin cultures by hosting an engaging and educational student assembly in recognition of National Hispanic Heritage Month.
"The Positive School Culture Committee explored many ways to increase positive culture in our school, and celebrating Hispanic Heritage Month together was one avenue we took," said Halle Shine, math instructor at Indianapolis Metropolitan High School. "We also wanted to further educate our students on cultures that might be new to them."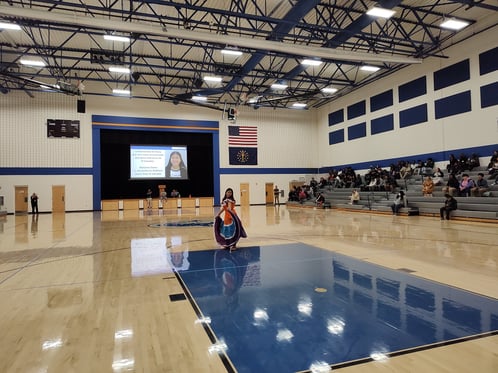 With over 10 Latin American cultures represented among Indy Met students and staff, an assembly celebrating Hispanic Heritage Month was designed so all cultures could be recognized.
The assembly's participants learned Latin-based games, such as Loteria or Dominos; played Fútbol; danced Latin dances; learned basic Spanish words; participated in making mini piñatas; and enjoyed Latin American cuisine.
Students of all cultures and backgrounds found something to enjoy about the assembly.
"The assembly helped me learn new things about different countries in Latin America and their cultures," said Brithney Isidore, student at Indianapolis Met High School. "This event means a lot to me because they're recognizing the Hispanic people."
Whether it was tasting foods and drinks from different parts of the world or just learning something new about a peer, students and staff alike felt the positivity that comes from celebrating one another.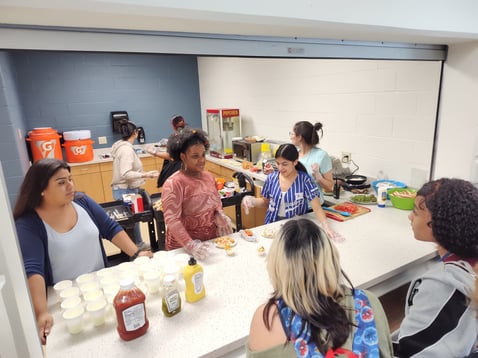 "To me, Hispanic Heritage Month means representing and being proud of your culture," said Elizabeth Villa-Villanueva, student at Indianapolis Met High School. "A reason I wanted to participate in the assembly was because I wanted to share my culture with my classmates and teachers so they could learn about where I'm from. I am proud to share and represent my country and culture."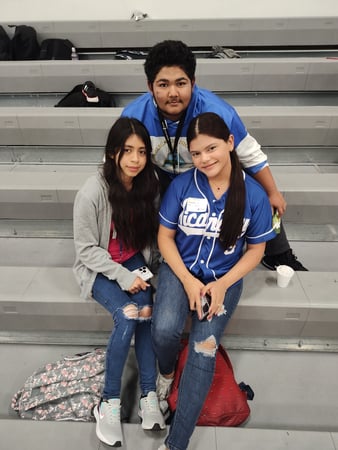 Indianapolis Met High School is a best-fit school for students experiencing barriers to education, including teen pregnancy and parenting, homelessness, involvement in criminal justice and identified as special education. Designed to remove barriers by providing free, onsite child care, transportation assistance and family empowerment coaching, Indy Met ensures that every student has social-emotional support and a college or career pathway post-graduation.
To learn more about Indy Met High School, visit indianapolismet.org.