Goodwill of Central & Southern Indiana recently hosted more than 700 volunteers from Eli Lilly and Company, a global pharmaceutical company headquartered in Indianapolis, for Lilly's Global Day of Service. This initiative is one of the largest single-day volunteer programs of any global enterprise.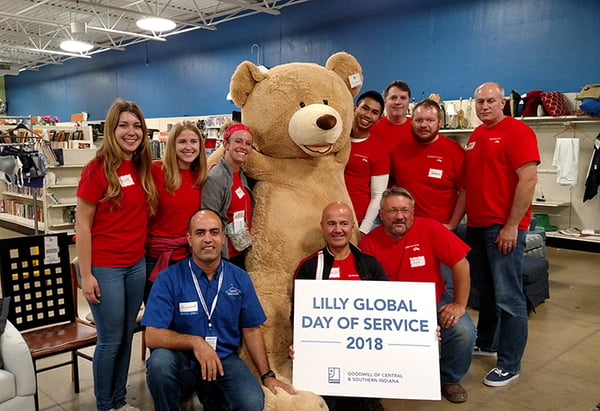 "At first glance, Goodwill may not be a place where you'd expect to find many volunteer opportunities, but with over 100 sites throughout central and southern Indiana, we offer a wealth of possibilities," said Kent A. Kramer, president and CEO of Goodwill of Central & Southern Indiana.
Lilly employees fanned out to 33 central Indiana Goodwill sites where they engaged in a range of activities, including mock interviews with teen and adult students at Goodwill's charter schools — Indianapolis Metropolitan High School and various Excel Center® locations.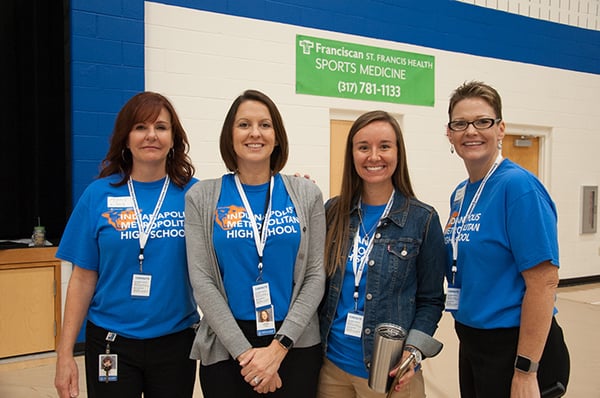 Volunteer interviewers asked students about their past work experiences and career aspirations. They also shared valuable feedback, helping students improve their interviewing skills. Students had an opportunity to interview Lilly volunteers to learn about their education and career journeys. Volunteers also participated in a panel interview with various school staff, who shared specific insights, challenges and opportunities related to the student populations they serve.
In addition, volunteers worked side-by-side with Goodwill's retail employees — organizing textiles and wares, purging, sorting, bagging and more. Volunteers also provided process improvement support to Goodwill's Commercial Services team.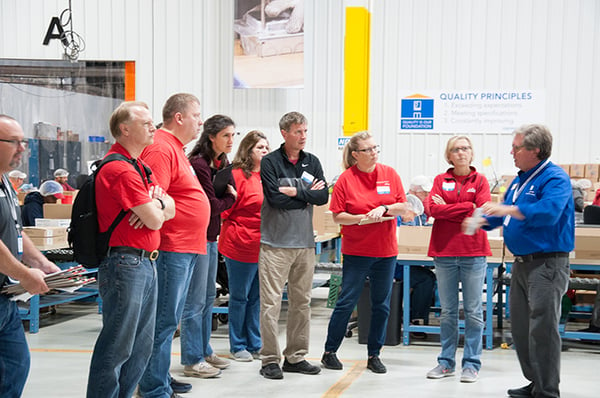 The two organizations hosted a donation drive in tandem with the Global Day of Service that resulted in an estimated $10,000 worth of donations collected, with volunteers earning $1,000 in Goodwill vouchers to distribute to families in need.
Many months of planning were invested to coordinate the many volunteers and activities, but it was worth the effort. Corporate volunteer opportunities provide the larger community with a firsthand look at Goodwill's mission and the people we serve. It's an easy way for the community to get involved and feel good about donating and shopping at Goodwill.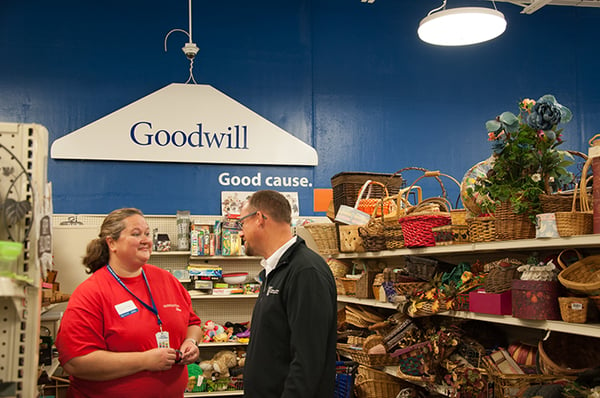 "As a customer and a donor, it was interesting to see how it all works behind the scenes," said one volunteer.
To view photos of Lilly's Global Day of Service at Goodwill, see photos from across our sites here and following along with Kent on his visits here.