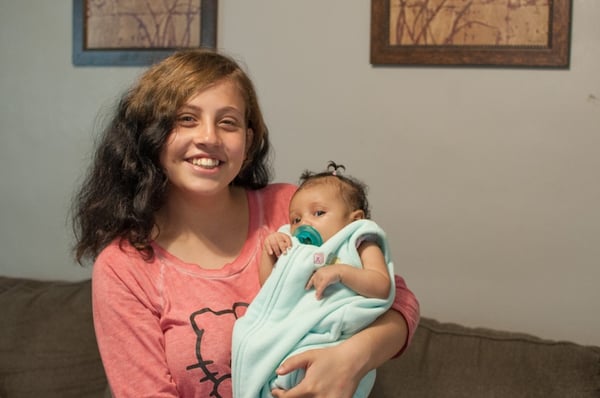 Sandra Martinez was a freshman in high school when she learned she was pregnant. She struggled to keep up with her course work and was eventually forced to withdraw. Fortunately, Sandra has a solid support system that is committed to ensuring she earns her diploma and succeeds as a parent.
"My mom learned that Indianapolis Metropolitan High School helps students like me who are parents. Once my daughter has her immunizations, she will attend Young Learners Child Care," Sandra said, referring to the free, onsite child care available to Indianapolis Met students.
Sandra's family also helped her enroll in Goodwill's Nurse-Family Partnership®.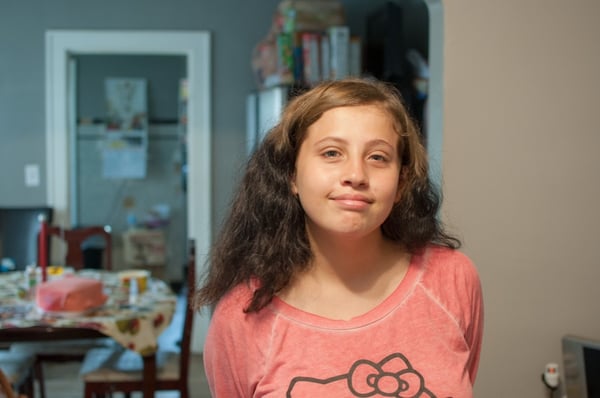 "My nurse taught me the importance of breastfeeding and what to expect in the delivery room," Sandra said. "She also taught me how to anticipate when my baby is hungry before she starts crying."
Sandra is working with an academic coach at Indianapolis Met to discuss possible career paths once she graduates. She plans to attend a cosmetology school to explore her passion with hair and nail design, with the ultimate goal of one day opening her own salon.
Indianapolis Met is a free public school that serves students in grades 9-12 who are experiencing circumstances that may be a barrier to their education, including teen pregnancy/parenting, foster care, homelessness, special needs, involvement with the criminal justice system and/or previous enrollments at other schools.
Learn more about enrolling at Indianapolis Metropolitan High School: indianapolismet.org
Learn more about Goodwill's Nurse-Family Partnership: goodwillindy.org/nfp