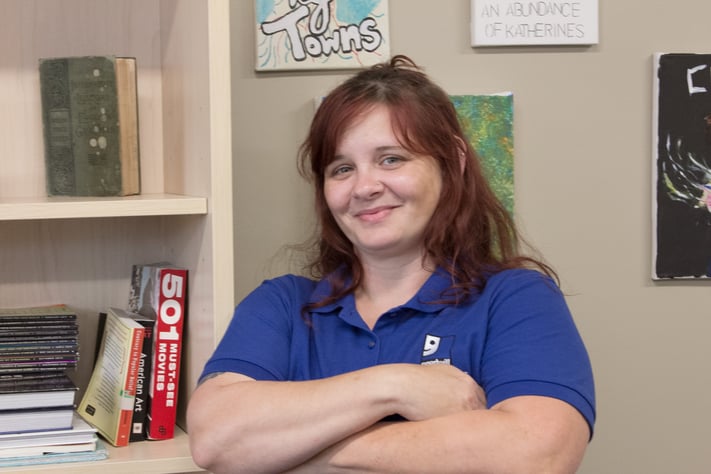 The likelihood of an adult returning to school after turning 30 is low, but after learning that The Excel Center® , a high school for adults, was coming to Clarksville, Ruth Mullins decided at age 38 that it was time to finally earn her diploma.
"I was attracted to The Excel Center because I felt like it would really cater to me," Ruth said.
Ruth originally left high school due to being bullied and lacking support. She was also addicted to drugs for seven years but has been clean now for over a decade.
"I feel like The Excel Center is my second chance, and I know I'm here for a reason," Ruth said.
Ruth credits the staff for her success so far, suggesting they have given her more support than she remembers receiving in high school so many years ago.
"The teachers are more hands-on and supportive," Ruth said. "They see more in me than I see in myself and are really giving me confidence."
In addition to attending The Excel Center as a student, Ruth also provides janitorial services to the school through her employment with Goodwill. Working and going back to school can present a need for additional support and understanding from loved ones as well.
"Being here 13 hours each day takes away from being a wife and a mother," Ruth said. "My youngest is my biggest cheerleader and puts notes in my lunch box. My son and husband also help with my math."
Ruth will be the last of her siblings --three brothers and one sister-- to receive a high school diploma. She is excited to join her family in achieving this lifelong goal.
"I don't want to be a failure. I'm going to see this through," Ruth said. "I want to find what I love and do that forever."
Ruth is expected to graduate in 2018 and has a desire to work with mothers who struggle with addiction.