Ask any instructor or coach at The Excel Center® Shadeland about David Ramirez, and their face will quickly light up.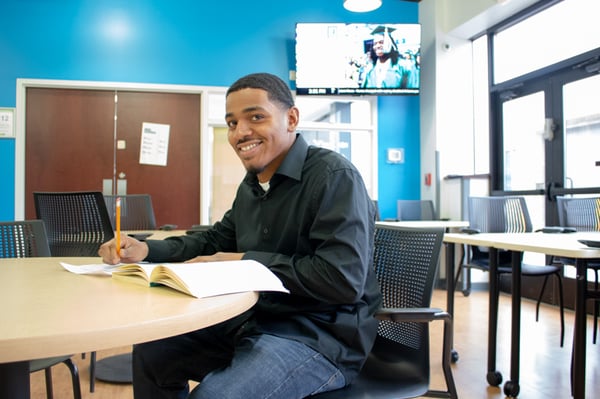 "Oh, David? He's the best. You'll love him!"
A smart and athletic student, David began his high school career with good grades and dreams of becoming a professional athlete. However, life and peer pressure took their toll, and David fell in with the wrong crowd. He soon started to isolate himself, began missing practice and wound up in jail. Ultimately, he was expelled.
A few months later, newly released and in need of a change, David knew that earning his diploma would help put him on the path to success. However, being 18 years old and on probation, he struggled to find a traditional school that would accept him. That's when he decided to enroll at The Excel Center, Goodwill's high school for adults.
"I still wanted a career. I still wanted to move further in life. The Excel Center helped me get on the right track," said David.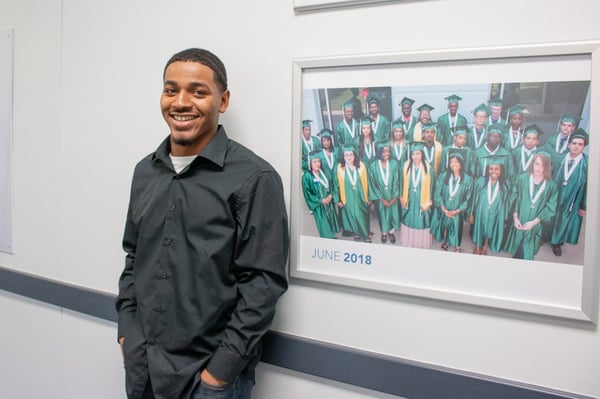 Although David worked hard, making his education a priority came with its own set of challenges. David found support through his instructors and coaches when faced with issues such as a lack of transportation to and from school.
"Transportation was a barrier because my mother was working full-time, and I did not have a vehicle. So, my life coach helped me get to school multiple times," David recalls. "She took the time out of her own day and decided to help me because she saw me putting in the effort to become something different."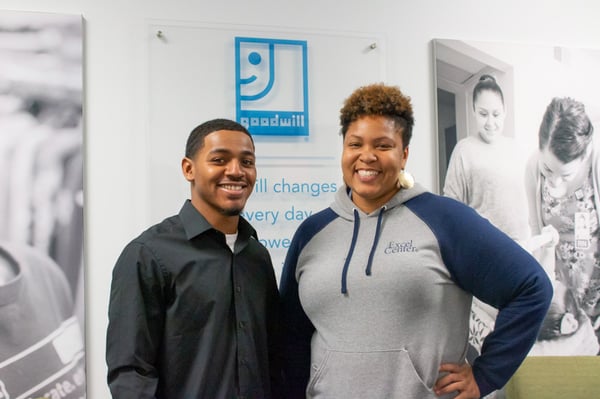 Now, at the age of 19, David's efforts continue to pay off. He graduated from The Excel Center in June 2018 with a Core 40 diploma and works full-time at Ferrer Mechanical Services — a position he received with the help of the craftsmanship certification he earned at The Excel Center. He will soon also bear the title of student again, with plans to begin classes at Vincennes University this summer. David credits his drive and success to The Excel Center model and the hands-on approach of the staff. Because of their help he was able to earn his crowning achievement — his diploma.
"I didn't know that they would be so helpful, that they would actually be so involved in your life," said David. "I wouldn't have landed the job I have now or felt like I needed to start a career, and actually earn a living, without coming [to The Excel Center] and earning a high school diploma. "