Over the years, we've had countless amazing costumes submitted to our annual Halloween Costume Contest known as "Thrill of the Hunt." As you sift through Pinterest and browse the racks at Goodwill, let some of these submissions inspire your costume hunt. If you already have your costume from Goodwill, be sure to enter it into our costume contest now through November 3, 2017.
Art-Inspiration: These three teachers took their lessons to the next step. Finding the clothes as well as the frames at Goodwill, they were perfect masterpieces brought to life.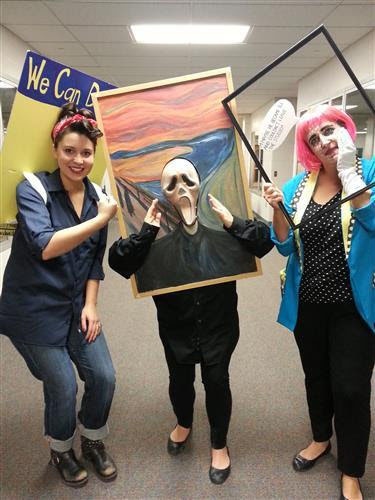 Rock-On: Commitment to a theme, like full-face makeup, transforms an Indiana family to full-on KISS mode. Black, gray, denim - all easy finds at Goodwill. What makes those Goodwill finds even better? They're affordable enough you don't feel guilty adding paint, rips, studs, or whatever other bling your costume needs.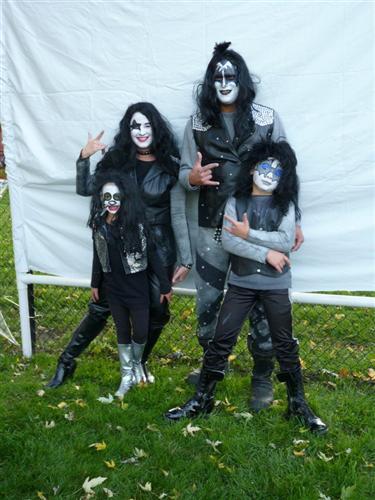 May the Force Be With You: As you put together a Jedi-worthy family of costumes. . . Thanks to the Goodwill Outlets, even the most random things can be found and crafted into a very recognizable group costume. Add creativity and paint, and you've got robots galore.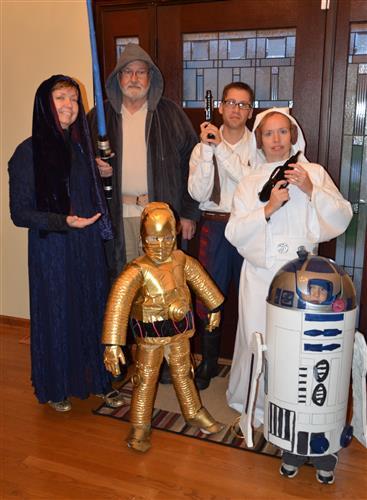 Over-the-Moon Adorable: This couple made use of found objects as well as found hoodies to recreate a movie classic. Costumes don't have to be elaborate to get their point across.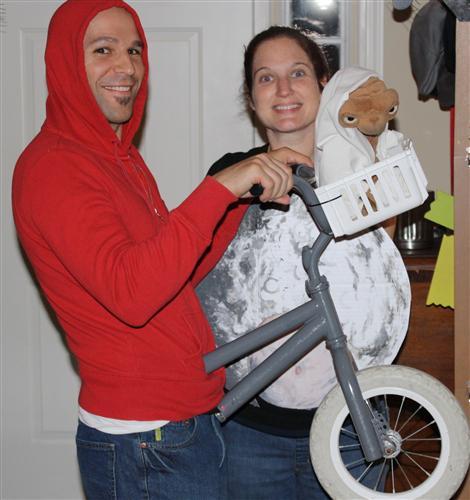 First Place in Simply Clever Costuming: Find your sport, any outfit and shoes, spray paint and bam-- you've got a set of trophies anyone would be proud of. We'd label these great last-minute options except you'll need time for the front and backside of the outfit to dry. If you've got at least 24 hours, you're golden...literally.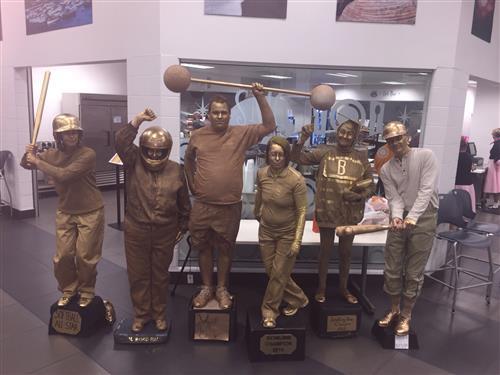 Hogwarts Would Be Proud: Professor Snape, Luna, and Dobby are well represented from Goodwill finds including a few key accessories.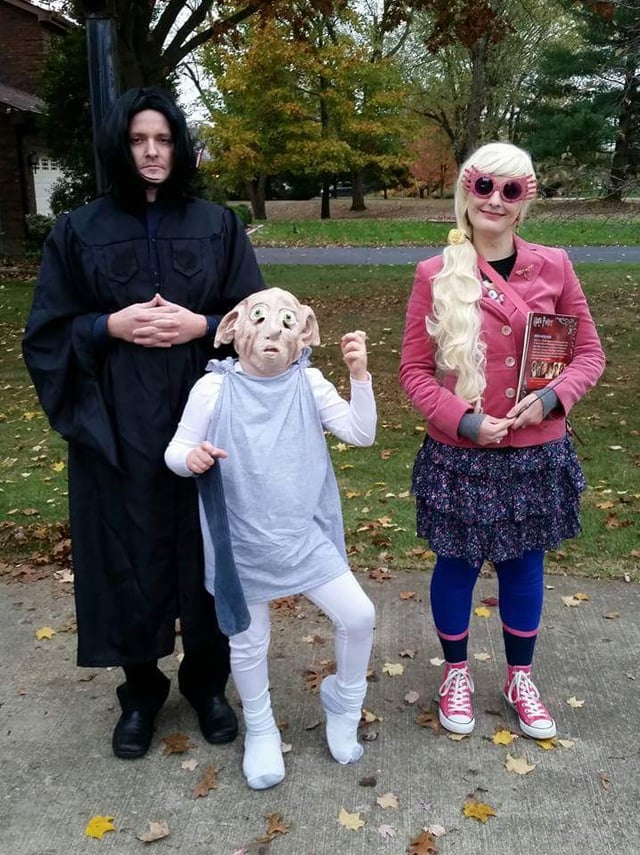 Go Old-School: Classic cartoons make for great character inspiration. Popeye's Spinach-pumped arms are shown with a men's long-sleeve shirt stuffed to make the muscles pop.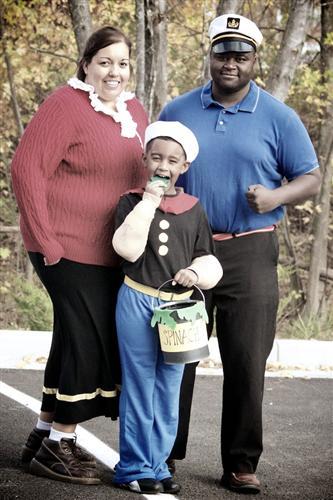 The Whole Wonderland-Wonderful Family: Even an infant was fit into the theme! The littlest member was dressed as the caterpillar and costumes went on up through the Mad Hatter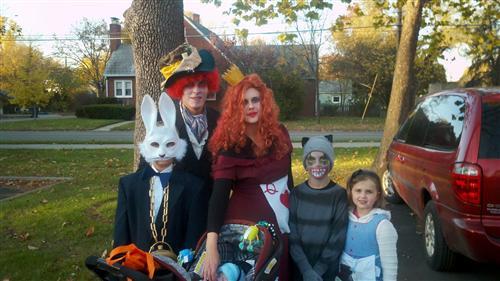 Creativity helps the family grow fonder, right? Well, if nothing else, it at least provides great memories for the whole family. Don't forget to submit your costumes to our contest for a chance to win a Goodwill gift card. Want to see more costumes for inspiration? Check out our Halloween submissions gallery.