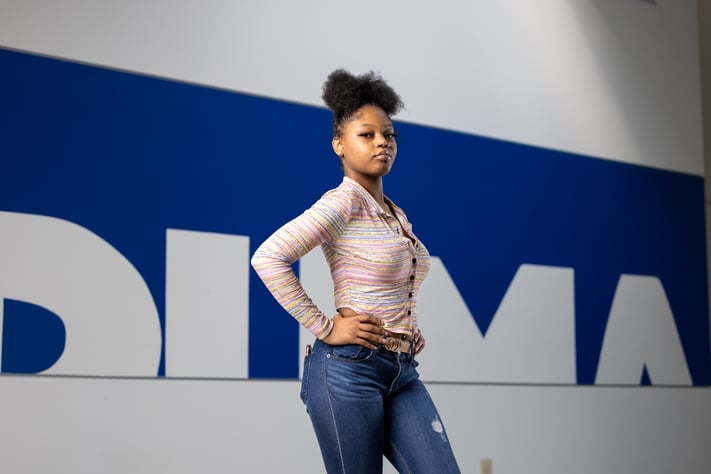 When Damiyah Lawrence enrolled at Indianapolis Metropolitan High School during her freshman year, she struggled with a learning disability.
"I knew I needed help, but I was too embarrassed to ask for it," Damiyah said.
The COVID-19 pandemic struck during her sophomore year, and students were required to finish out the school year through remote learning.
"It was especially difficult to focus and get help when I was trying to learn from home," Damiyah said.
When students returned to in-person classes, Damiyah worked with the staff at Indy Met to bring up her grades. Her confidence increased, and she was no longer reluctant to seek help from her teachers.
"The staff at Indy Met wants to see students succeed," Damiyah said. "I had a lot of teachers helping me with anything I needed, making sure I understood everything, and they were there every step of the way."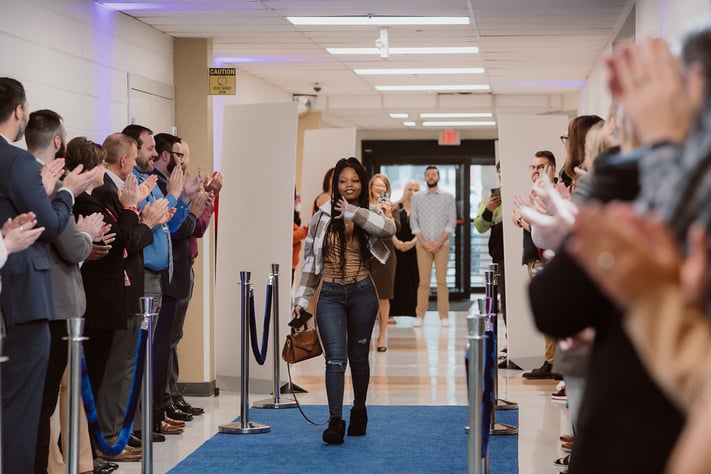 She took a leading role on the Puma Advisory Council, encouraged the school to bring back the cheerleading squad and was selected as the prom queen. Damiyah also earned a Certified Nurses Aide certification at Indy Met, which she needed for her current job at a retirement home.
"I'm grateful that I had the opportunity to earn a certification that allows me to have a job with a decent wage," Damiyah said.
Indy Met is a best-fit school for students experiencing circumstances that may present a barrier to education and places an emphasis on ensuring students enroll in college or enter into a career that offers a living wage post-graduation.
Learn more or enroll: indianapolismet.org