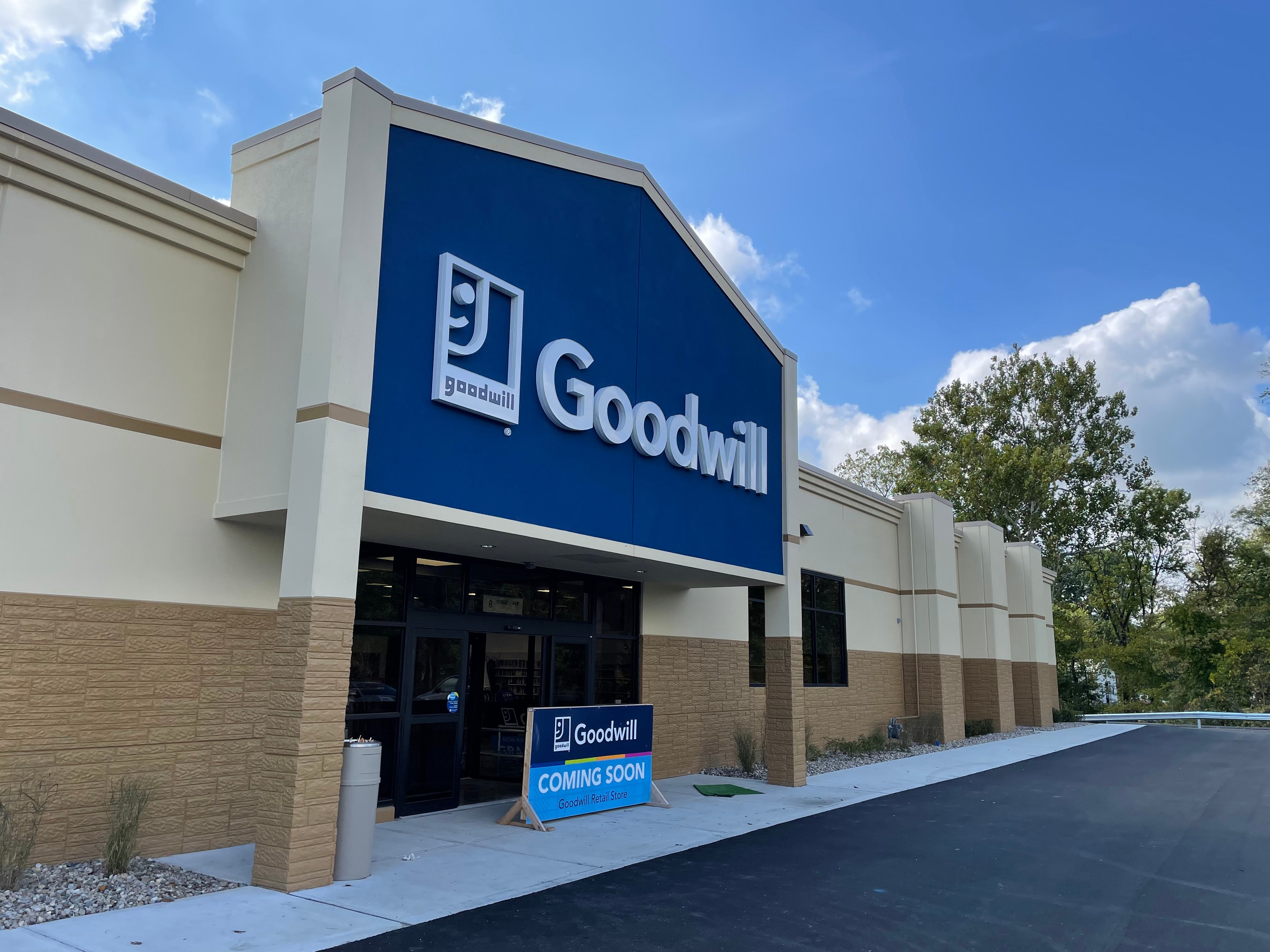 Goodwill of Central & Southern Indiana is celebrating the opening of its newest store in Danville on Thursday, October 14, at 9 a.m. Located at 8 Ridge Avenue, the store features a large inventory of clothing, housewares, toys, books and more. Store hours are Monday to Saturday, 9 a.m. to 9 p.m., and Sunday, 11 a.m. to 7 p.m. The donation center is also open during normal business hours.
The new store in Danville is part of Goodwill's commitment to grow its business and mission impact across central and southern Indiana.
"We saw an opportunity here in Danville to bring this new store to our shoppers along with jobs
for the community," said Kent A. Kramer, president and CEO of Goodwill of Central & Southern Indiana. "All indications are that the community is ready for a Goodwill store in Danville. We are grateful for the local support."
Goodwill also operates retail stores nearby in Avon, Brownsburg and Plainfield, where shoppers can buy clothing, housewares and more. The newest Danville store will employ up to 35 people. Jobs are still available at all locations, and more information is available at goodwillindy.org/jobs.
"Many of Goodwill's over 4,100 employees in central and southern Indiana face one or more employment barriers such as a disability, criminal background or lack of a high school diploma," said Kramer. "Employees have access to a variety of resources to help them increase their education and future employability. When they're ready for a transition, Goodwill helps employees connect with higher-wage positions within the organization or with other employers."
In addition to its employment opportunities, Goodwill also operates The Excel Center®, a public high school for adults, and offers its maternal-child health program, Nurse-Family Partnership®, in communities throughout the region. For more information, visit goodwillindy.org.
"The revenue made from our stores, including the new Danville store, goes right back into the communities we serve," said Kramer. "When individuals shop or donate to Goodwill, they are changing lives in our state through education, health and employment."
Those who are interested in working at the new retail location or learning more about Goodwill programs can find more information at goodwillindy.org.