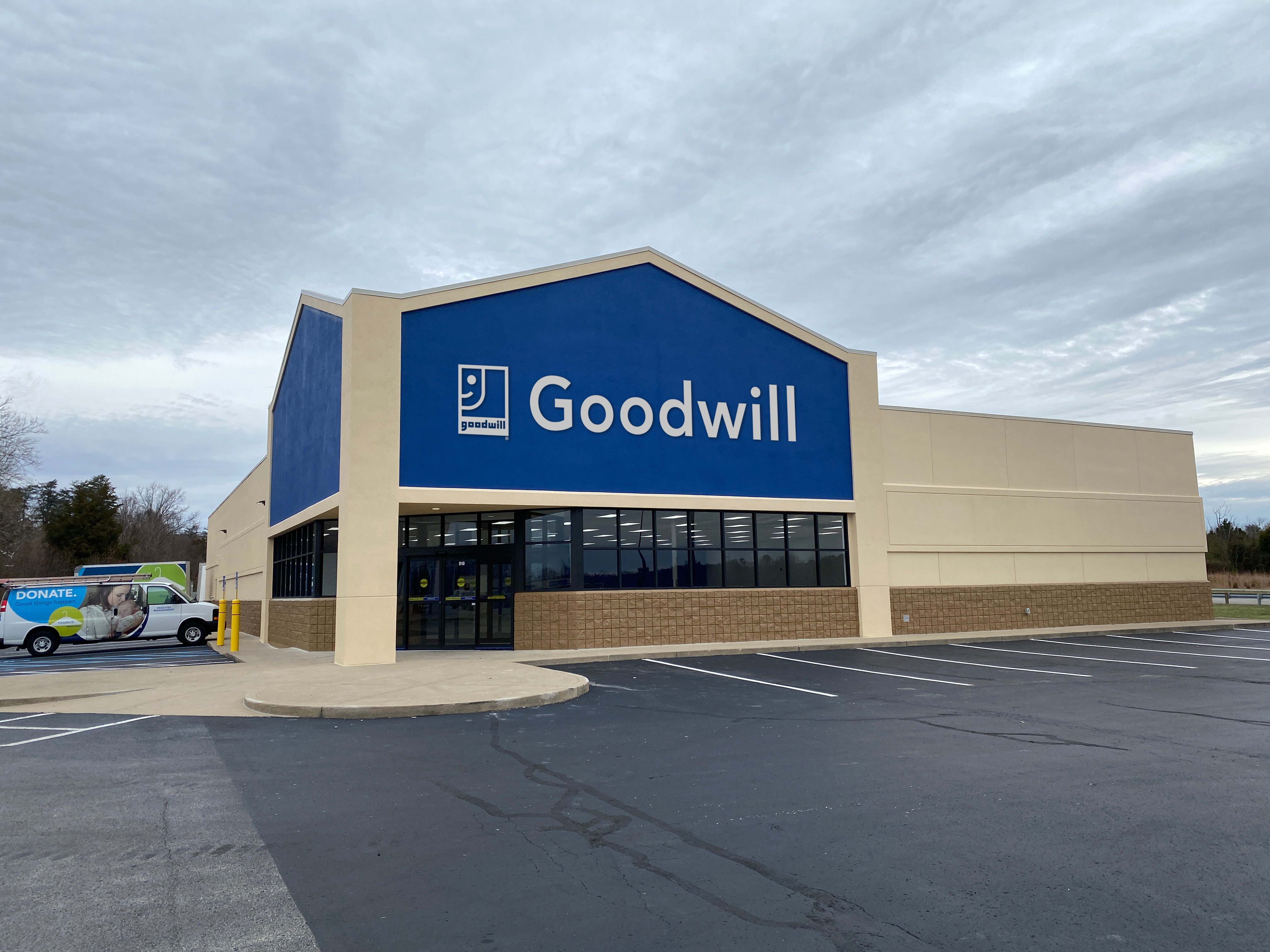 Goodwill of Central & Southern Indiana is celebrating the opening of its newest store in Floyds Knobs on Tuesday, January 12, at 9 a.m. Located on 810 Highlander Point Drive, the store has nearly twice as much selling space as our previous location in Floyds Knobs and features 8,367 square feet of clothing, housewares, toys, books and more. Store hours are Monday to Saturday, 9 a.m. to 9 p.m., and Sunday, 11 a.m. to 7 p.m.
The new location provides a larger space for customers to safely shop and also features a larger parking lot for easier access. The current Goodwill store location at 4646 Duffy Road will remain open through Saturday, January 9. The new store is part of Goodwill's commitment to grow its southern Indiana business and employment opportunities.
"We saw an opportunity here in Floyds Knobs to relocate this store to allow our shoppers a larger space, more parking, and continued access to jobs for the community," said Kent A. Kramer, president and CEO of Goodwill of Central & Southern Indiana. "We are excited about this new store location and grateful for the local support."
Goodwill has several retail locations across southern Indiana, including a recently opened Outlet location nearby in Clarksville, where shoppers can buy clothing, housewares and more by the pound. The Outlet maintains 100-120 part-time and full-time employees at capacity, while the Floyds Knobs store will employ up to 40 people. Jobs are available at Goodwill retail locations, and more information is available at goodwillindy.org/jobs.
"In addition to offering employment opportunities in southern Indiana, Goodwill also operates The Excel Center®, a free high school for adults, as well as The Children's Learning Center and a maternal-child health program, Nurse-Family Partnership®," said Kramer. "Our goal is to continue serving and supporting the community during these challenging times."
Nearly two-thirds of Goodwill's 4,000 employees in central and southern Indiana face one or more employment barriers such as a disability or lack of a high school diploma. Employees have access to a variety of resources to help them increase their education and future employability.
For more information, visit goodwillindy.org.