Even before the mass outbreak of COVID-19, the World Health Organization had declared 2020 as the Year of the Nurse and Midwife, and the American Nurses Association extended the traditional National Nurses Week to a month of recognition in May. Did you know that Goodwill of Central and Southern Indiana employs over 60 nurses?
Through Goodwill Nurse-Family Partnership® (NFP), mothers who are pregnant with their first child are paired with a registered nurse for ongoing home visits. Home visits are aimed at supporting the mother and entire family to provide the very best start for their children during the earliest, most developmentally critical years.
"Nurse-Family Partnership is a national, community health program, widely researched and recognized for increasing health care access and improving health outcomes," said Betsy Delgado, Vice President of Mission and Education Initiatives at Goodwill of Central & Southern Indiana. "Our nurses empower first-time moms to transform their lives and create better futures for themselves and their families."
Nurse-Family Partnership works by having specially trained nurses regularly visit young, first-time moms-to-be, starting early in the pregnancy, and continuing through the child's second birthday. The expectant moms receive the care and support they need to have a healthy pregnancy. At the same time, new mothers develop a close relationship with a nurse who becomes a trusted resource they can rely on for advice on everything from safely caring for their child to taking steps to provide a stable, secure future for them both.
"Our nurses provide new moms with the confidence and the tools they need not only to ensure a healthy start for their babies, but to envision a life of stability and opportunities for success," said Delgado.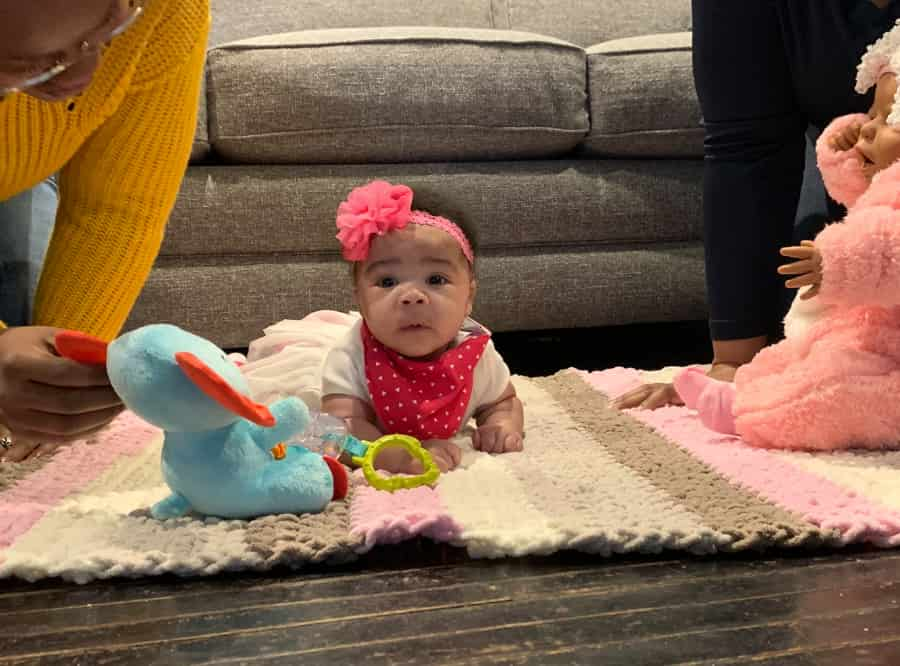 When first implemented in 2011, Goodwill's Nurse-Family Partnership consisted of a single team of eight nurses who served families living in Marion county. Today, Goodwill of Central & Southern Indiana nurses serve 29 counties across the state, with nearly 5,000 moms having been supported through their work. In 2017, Goodwill's NFP was awarded additional funding from the Indiana State Department of Health's Safety PIN grant program based upon the infant mortality rate within the central region decreasing from 7.4 in 2016 to 6.6 one year later. To date, nearly 90,000 home visits have been completed, where intentional coaching and guidance was no doubt shared with a mother and her family by one of Goodwill's nurses.
To celebrate Nurses Month, Goodwill would like to recognize the incredible impact that Nurse-Family Partnership has had on thousands of lives across the state of Indiana. Amid the COVID-19 outbreak, NFP continues to serve their participants through TeleHealth, often working long hours to ensure that mothers and their families feel supported through this challenging time.
"We are so proud of the hard work and dedication of our nurses," said Delgado. "Now more than ever, the expertise and experience that Nurse-Family Partnership shares is key in supporting first-time mothers through the emotional, social and physical challenges they may face."
To help recognize Nurse-Family Partnership during Nurses Month, you can make a donation to Goodwill, or visit goodwillindy.org/health to learn more.