Since she was young, Lindsey Lemen wanted to pursue her college education. Unable to attend college after graduating from high school, she put her dream on hold. Lindsey faced barriers after graduating that made it hard for her to maintain full-time employment. These barriers were removed after she started working at the Goodwill store in Shelbyville, Indiana.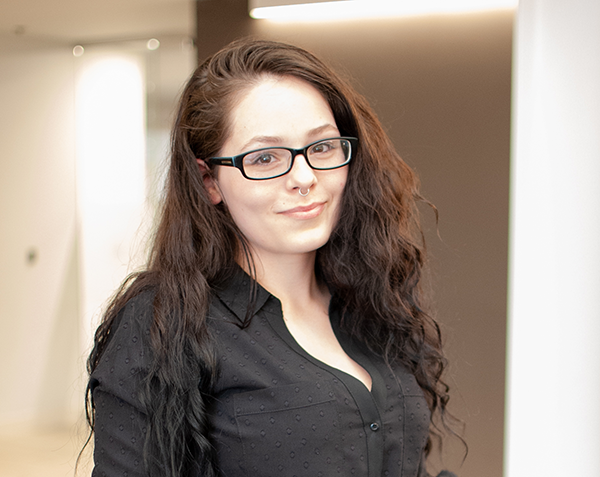 Five months after she started, Lindsey was promoted to Team Lead and later offered a position as Team Lead 2. Lindsey's new role allows her to lead a group of staff members and perform managerial tasks at the store.
"I am so proud of everything I have achieved at Goodwill," Lindsey said.
Shortly after she started working, Lindsey was approached about working with Goodwill Guides, career and life coaches who work to help Goodwill employees and students achieve their goals. Lindsey began working with her Guide, Colleen Grile, a little over a year ago. Since meeting with Lindsey, Colleen has had nothing but positive things to say about her strong work ethic.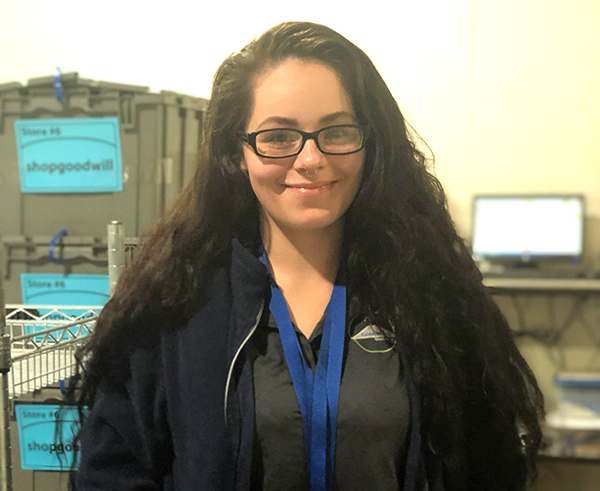 "Lindsey is going to be successful because no matter what barriers she faces, she always moves forward with positive momentum," Colleen said. "She has achieved so much since she joined the Goodwill family which is evident in her moving from a sales associate up to a Team Lead 2. I have no doubt Lindsey will bring the same amount of tenacity and drive to her college experience that she has brought to her career at Goodwill."
During their time together, Colleen helped Lindsey complete college applications, fill out financial aid forms and apply for scholarships. Before she met Colleen, Lindsey was not confident in applying to college because of the lack of support around her. She appreciates Colleen for inspiring her throughout her application process.
"Colleen helped me realize that I can achieve my dream and go to college," Lindsey said.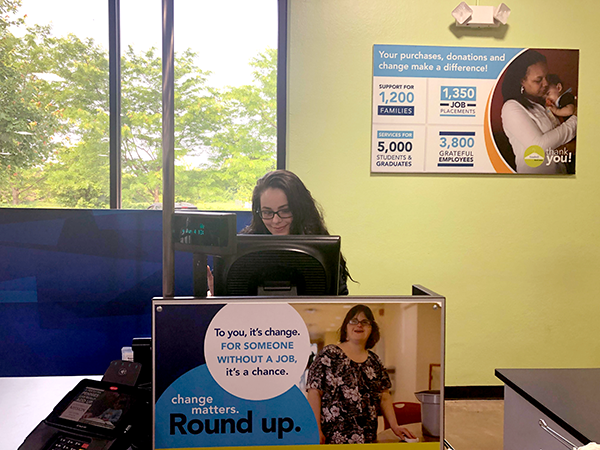 Lindsey credits her site leader and her coworkers for motivating her to pursue her education as well. In the next five years, Lindsey plans to earn her bachelor's degree in psychology and settle into a new career. She would like to become a counselor for individuals who have struggled with their mental health or substance abuse. Lindsey is currently attending Ivy Tech with plans to transfer to IUPUI.