Greg Wieneke has been employed at Goodwill for nearly a decade. For many years, he dreamed of riding a bicycle across the country, in part, to prove to himself that he could. Greg was born with cerebral palsy, a disorder that affects balance, movement and muscle tone, and epilepsy, a central nervous system disorder.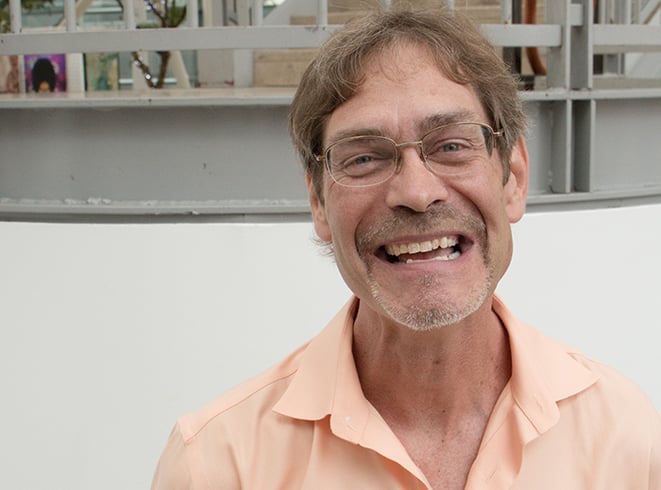 "I can do pretty much everything except fine motor movements," Greg said. "I have difficulty with my left hand. I used to wear a brace on my left leg, so my left side is weak."
Although staying active helps mitigate future symptoms, this journey was more about breathing in the majesty of the vast American plains.
"I wanted to see our country up close and personal," Greg said. "At 30,000 feet, you don't see anything, and driving, you only see what's along the interstate."
Greg had hoped to complete the journey with his wife, but she passed away in 2014. Shortly thereafter, his father also passed. That's when Greg decided he was going to tick this item off of his bucket list.
"I look at life differently now," Greg said. "I took care of the people I loved dearly, and now that they're gone, I choose to live."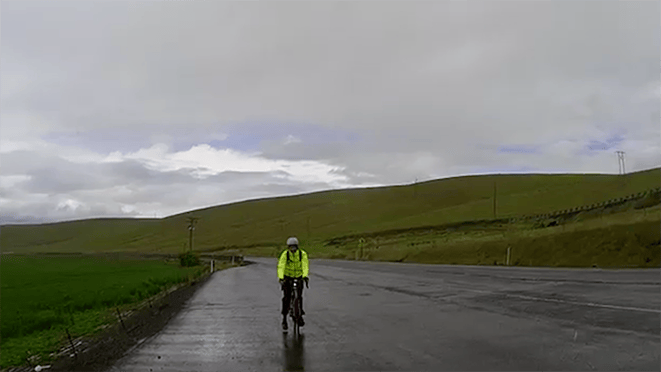 Greg meticulously mapped out his journey and daily itinerary, paid all of his bills three months in advance and secured the time away from work. He also enlisted his brother as a support driver. Together, they loaded up a cargo van with gear and sustenance, and headed toward the mouth of the Columbia River in Portland, Oregon, where Greg's journey would officially begin.
"Although 2,800 miles sounds daunting, I planned everything out and just took it step-by-step," Greg said.
He traveled for nearly two months, biking by day, camping at night, and sustaining himself mostly on eggs, bananas, protein bars and veggies. Highlights of his journey included attracting the attention of a pack of elks that he captured on video running alongside him. He also witnessed two buffalo bison in a head-butting match at Yellowstone Park. Most of all, Greg enjoyed bonding with his brother, who lives in New Mexico, as well as meeting new people and even biking a long stretch with a man on a similar journey.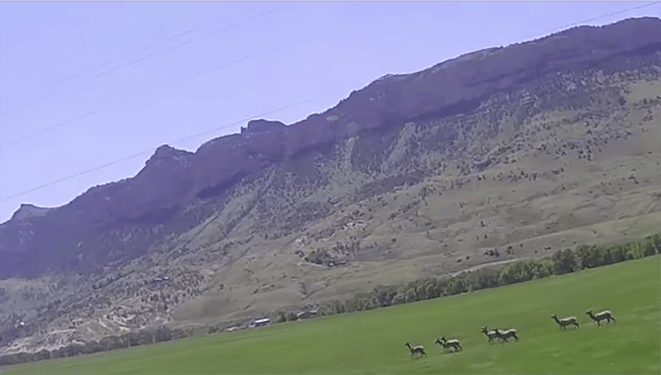 "I ended up hosting that gentleman for a night a few weeks after I returned, as he was passing through on his way to Boston," Greg said.
Greg made it home four days earlier than planned, more motivated than ever to continue. He hopes to do another leg to the east coast, to hike in South America and to climb Mount Everest.