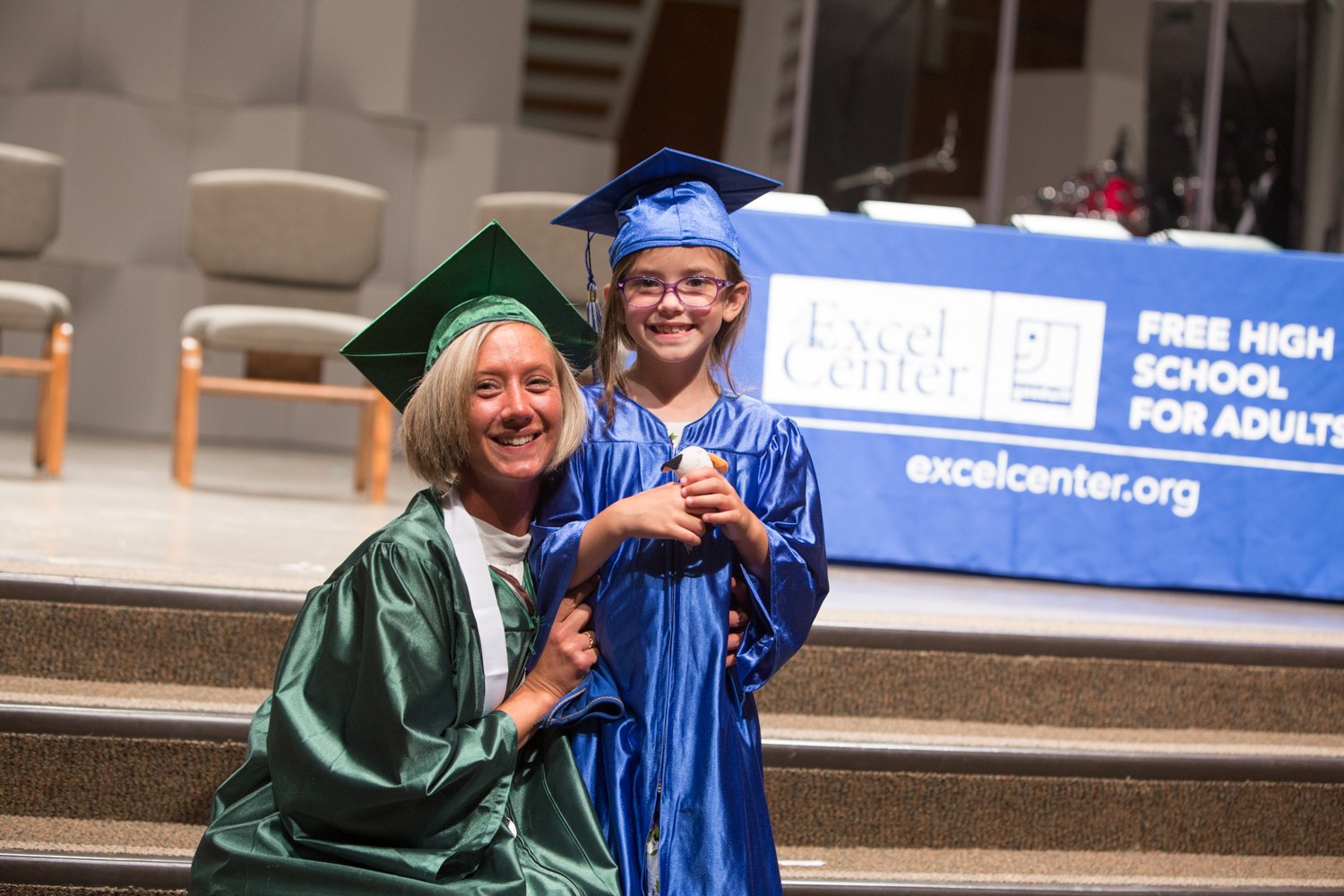 The Excel Center®, a free public high school for adults, is currently accepting enrollment applications. New classes begin February 21 at all 15 Excel Center locations.
Students who have left high school are able to pick up where they left off at The Excel Center and earn a Core 40 high school diploma. Owned and operated by Goodwill of Central and Southern Indiana, The Excel Center offers flexible scheduling and expedited curriculum which helped over 730 adults graduate with a state-recognized diploma in the 2020 - 21 school year… graduates like Shanalin:
"By the time I was 24, I had four kids, was in an abusive relationship and had no additional help…I didn't know how I was going to get by."
Shanalin Connery, 31, was living on her own and working full-time to make ends meet before she found The Excel Center.
"I grew up in an unstable environment and was forced out of my home at the age of 17. Due to these circumstances, I was unable to complete high school," Shanalin said.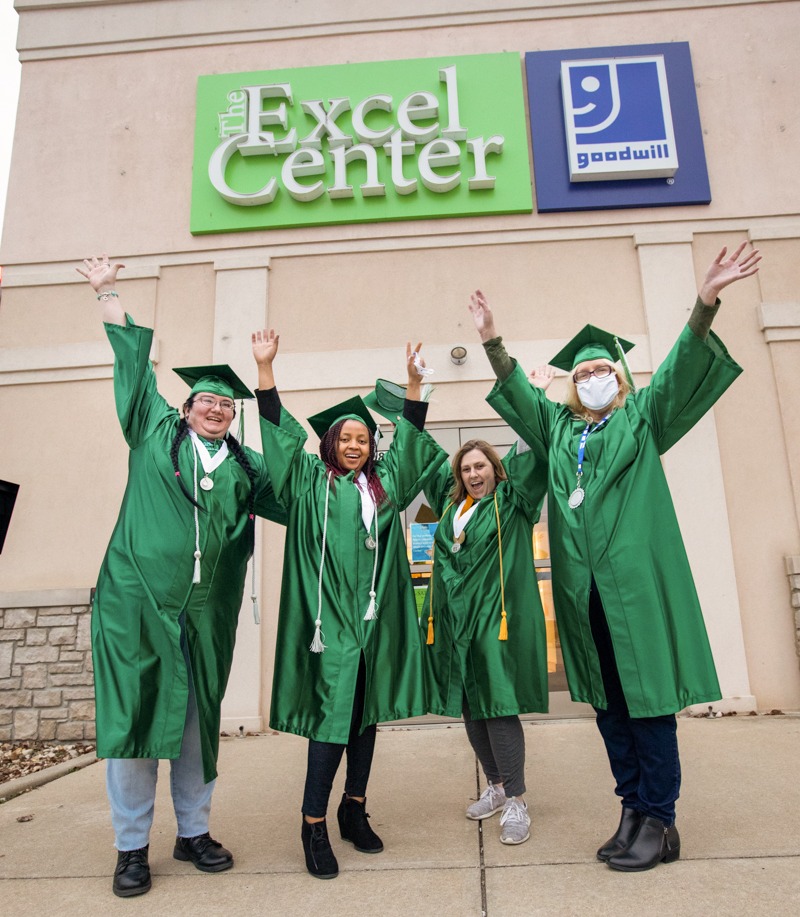 Designed to meet the needs of adults, The Excel Center helps students prepare for life after high school by offering onsite college credits and industry-recognized certification courses — all at no cost. The Excel Center Class of 2021 earned a 98% college and career readiness rate.
"I became a certified medical assistant through The Excel Center and now work for St. Vincent Ascension Hospital in the OBGYN office while attending college full time to obtain my degree to become a Registered Nurse."
Free onsite child care and transportation assistance are also available to students.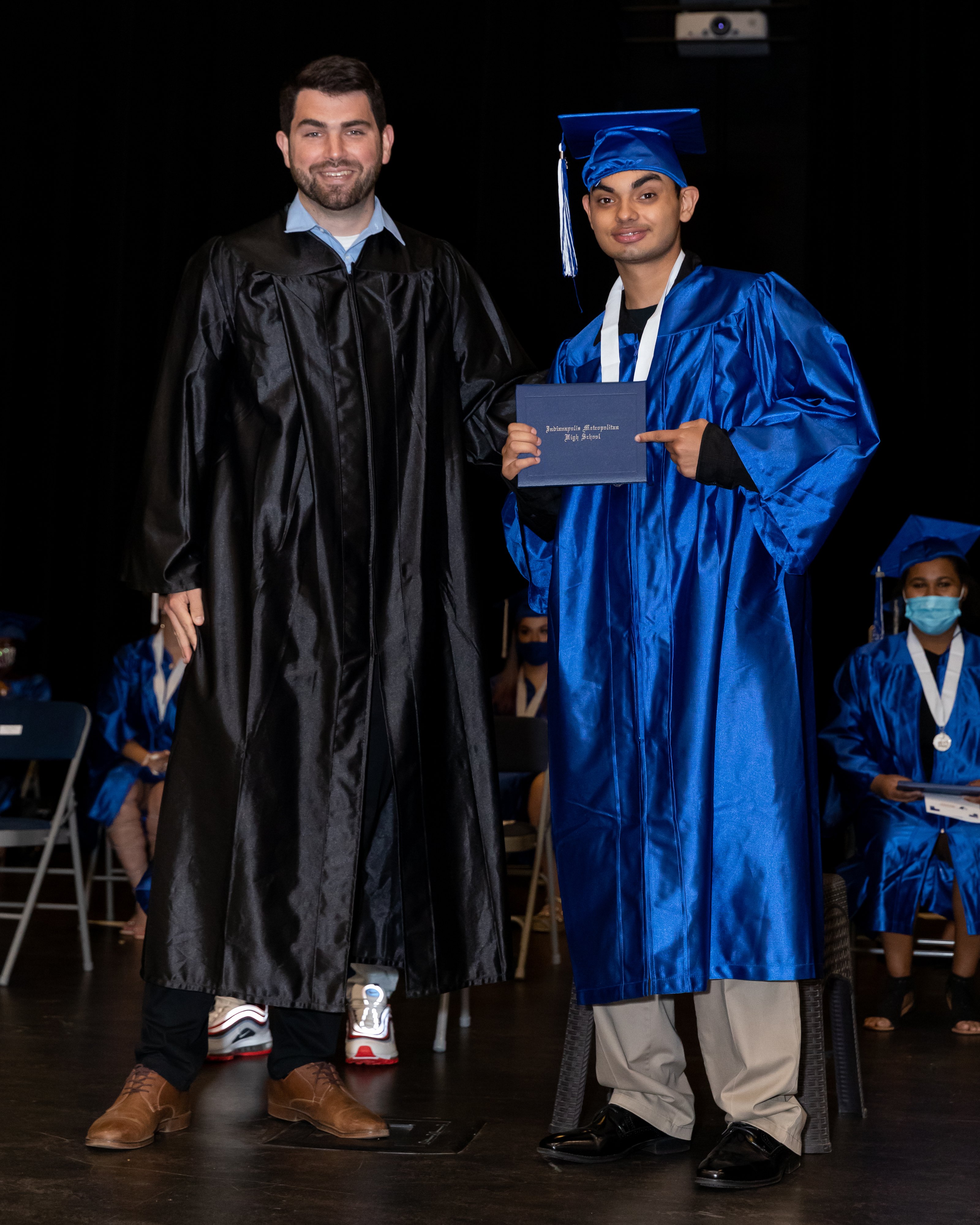 Indianapolis Metropolitan High School is also accepting new students. Indy Met is Goodwill's traditional high school designed to be a best-fit for students experiencing barriers to education, including homelessness, involvement in foster care, teen pregnancy or parenting and involvement in criminal justice.
Serving students in grades 9 - 12, Indy Met offers supports that help students find success post-graduation, including free onsite child care, Family Empowerment coaching, internships and externships and job placement.
Like The Excel Center, Indy Met also provides students the opportunity to earn industry-recognized certifications and dual credits courses at no cost.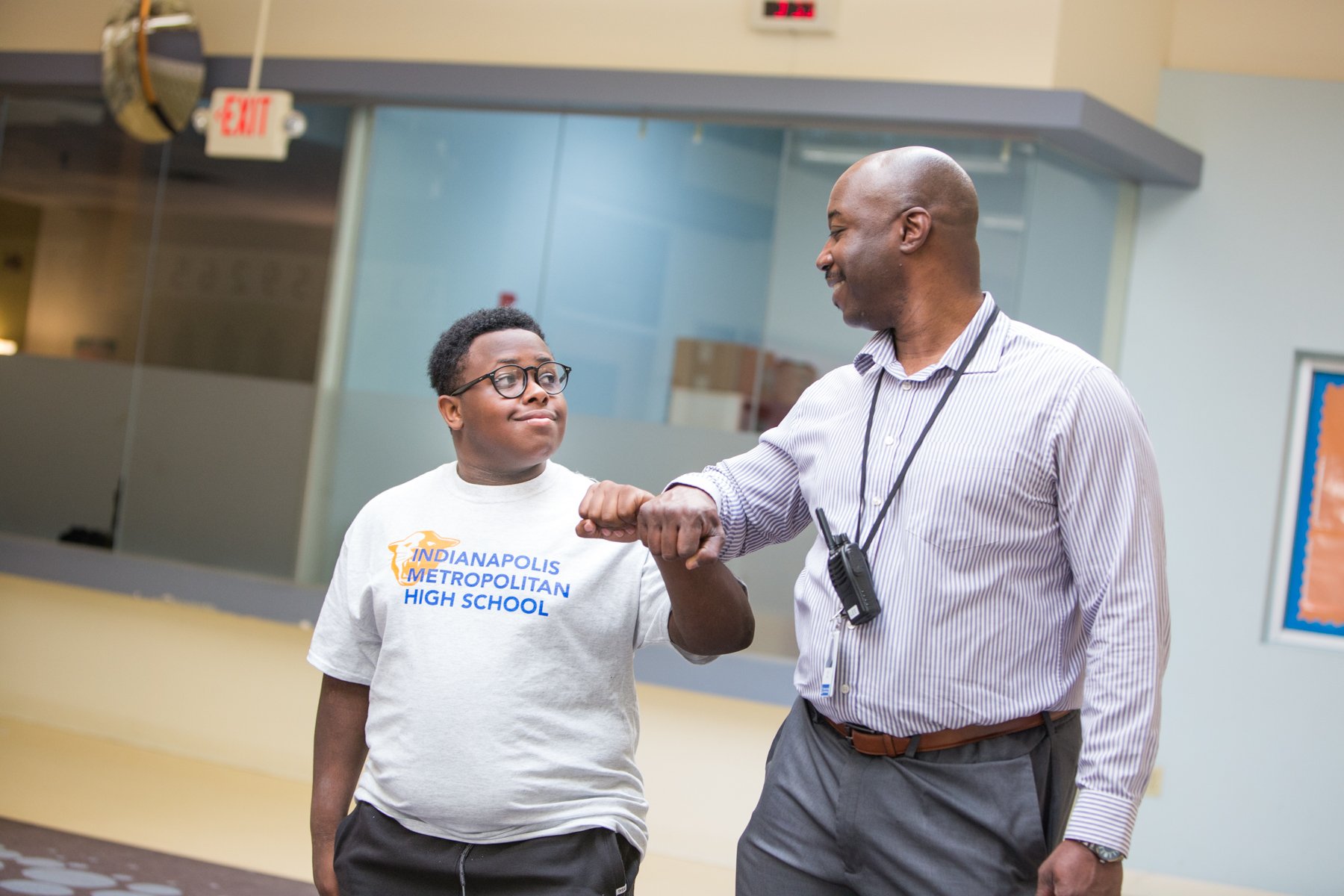 "Indy Met is a place for opportunities," said Fayia Samba, a current senior at Indy Met. "At this school, I never feel alone. The staff here care about students, and the learning is in-person, so I feel more comfortable talking to teachers now than I did before."
Both The Excel Center and Indianapolis Metropolitan are currently enrolling students for the new school year! To enroll today or learn more about these unique schools, visit goodwillindy.org/education.