Generally, two organizations can accomplish more working together than they could separately. Goodwill is pleased to have partnered with numerous organizations over the years, such as the Boy Scouts of America. Like Goodwill, the Boy Scouts are all about serving their community in numerous ways. In fact, helping others is one of the fundamental values of Scouting, and has been for a very, very long time.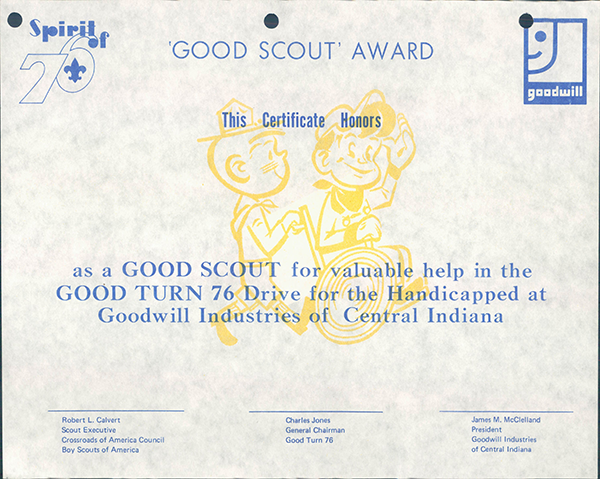 In the 1940s, Good Turn Week promoted "20,000 Good Turns for Goodwill Industries," which involved the Boy Scouts, Girl Scouts and Campfire Girls collecting various articles of clothing from their neighbors for Goodwill.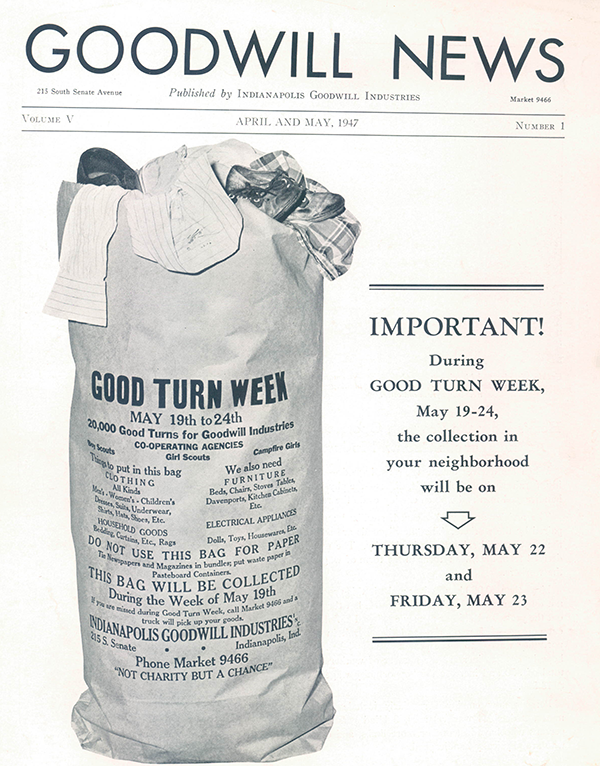 In the 1970s, Good Turn Week became known as GT 70 - a massive one-day donation event. It had also expanded to accept shoes, toys and small household items. One week prior to the event, Boy Scouts and Explorer Scouts in an eight-county area distributed 100,000 bags to their communities. Many big names in central Indiana were on a voluntary advisory committee for the drive, such as Edward J.F. Roesch, Senior Vice President of Hook's Drugs and a long-time supporter of the Boy Scouts. Drivers volunteered to help in the massive effort by moving the donations collected from neighborhood pick-up locations to the main Goodwill location using vans, trucks and semi-trailers.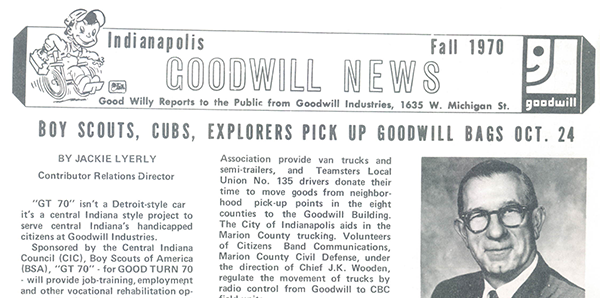 Today, we call it the Good Turn for Goodwill Service Project and give a full month to collecting donations. It's become a fun competition between the Scouts and allows them to earn a special patch after donating one or more bags, boxes or large items to Goodwill.
Though the name and timing may have changed over the years, the items donated from the Good Turn drive are still sold by Goodwill, and the sale of those items helps fund employment, education and health services, including a maternal and infant health program, jobs and training for individuals with employment barriers as well as the opportunity for adults to earn their high school diploma.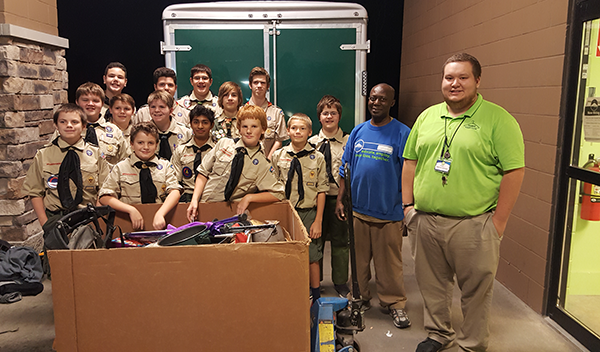 The Boy Scouts and Girl Scouts are gearing up for this year's Good Turn for Goodwill Service Project, October 15 to November 15, and would love your help. If you have a nearby Scout, they will be happy to collect your donations, but if not, you can drop your donations off to your nearest central or southern Indiana Goodwill, and let the attendant know the donation should count for the Boy Scouts or Girls Scouts.