From Homeless to Business Owner, Meet Keanna Murphy
Keanna Murphy, 29, is a mother of four children living in Indianapolis. She is also a professional baker who owns her own business. With plans to earn a college degree, Keanna seems to have it all figured out. However, just a decade ago, her life looked quite different than it does today.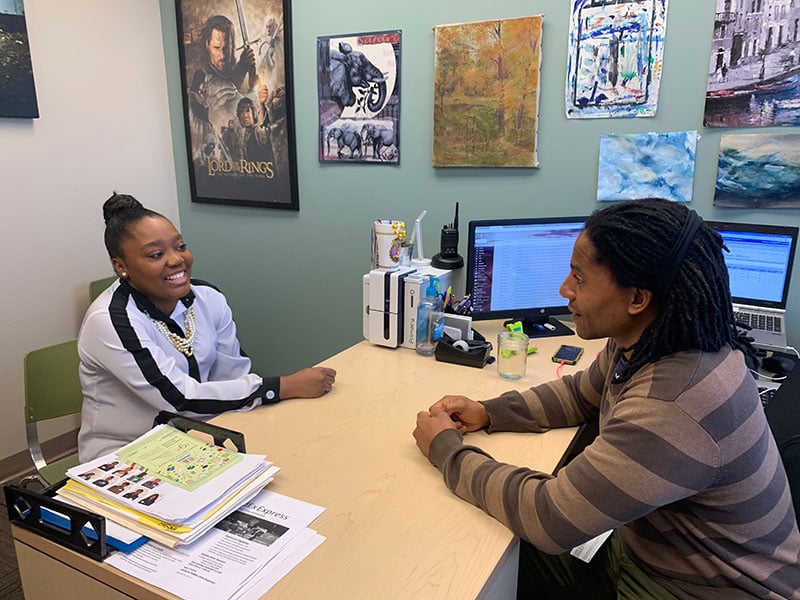 Originally from Chicago, Keanna began her freshman year of high school pregnant.
"I was just 14 years old when I became pregnant, but my life revolved around school," Keanna said. "I still had that fire burning inside me. I wanted to graduate even though I was about to have a baby."
She gave birth to her daughter Keyaria and stayed in school to complete her education. However, during her junior year, Keanna became pregnant again.
"It was overwhelming," Keanna said. "I did not want to drop out and become a statistic, but I also could not continue my public education. I needed additional support to be successful."
Keanna enrolled in an all-girls maternity school in Chicago. It provided education around parenting and finances. However, while she worked to get her education back on track, she encountered a new barrier.
"Our home was foreclosed, and we found ourselves homeless," Keanna said. "We went from pillow to pillow at friends' houses and then bounced between shelters until we found one that worked."
After about one year without a permanent address, Keanna found a home that worked best for her and her children. She also found part-time employment as a telemarketer and began working other jobs within the retail industry. Just as things were looking better for Keanna, her grandmother, who was her greatest advocate, grew very ill.
"My grandmother is the epitome of love, strength and courage," Keanna said. "She is everything to me. She raised me and helped raise my children, too."
Keanna's grandmother passed away in 2012. In addition to dealing with the loss of her best friend and biggest support system, she now needed to think about her career.
"I was not happy working in retail," Keanna said. "I started to think about my grandma who taught me how to bake. So many memories I have include her and I baking cakes and pies together."
Keanna used the skills her grandmother taught her to practice baking. She also self-taught a few new techniques by reading books and watching videos online. Soon, she felt prepared to apply to professional baker jobs.
"I heard about the Cake Bake shop in Broad Ripple," Keanna said. "I applied for a baker position there, created a portfolio, interviewed and got the job."
Keanna moved to Indianapolis with her children and started her new career. Still, a void had not been filled. She knew to move forward in culinary arts, she would need to jump one more hurdle — completing her education.
In 2017, she enrolled at The Excel Center®, Goodwill's high school for adults, after learning about it online.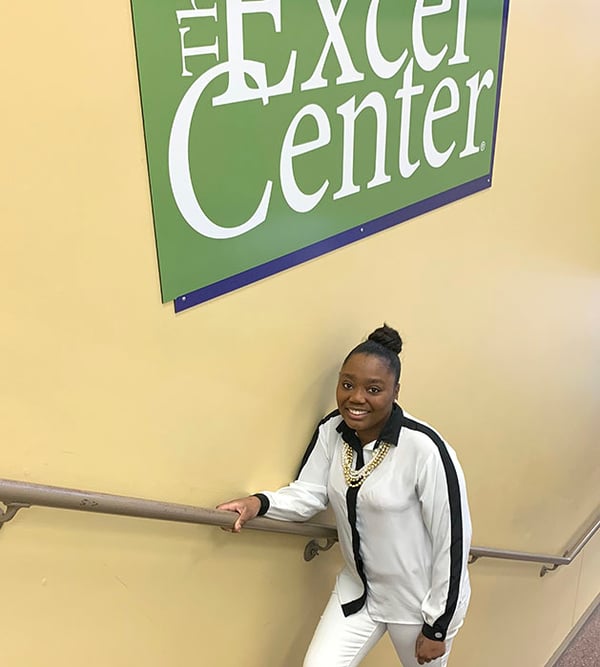 "I was embraced by every single staff member at The Excel Center," Keanna said. "Even if I slacked off, my teachers did not take it easy on me. They made sure I stayed on track to graduate."
While earning her Core 40 diploma at The Excel Center, Keanna continued to raise her children and provide for her family by working full-time. At one point, her schedule became overwhelming, and Keanna fell ill. She was hospitalized for a short period of time.
"Even at the hospital, The Excel Center staff called me to make sure I was okay," Keanna said. "They asked me if I needed to take a break, but I said 'no way!' The fire was relit, and I was ready to keep this going."
In addition to a high school diploma, The Excel Center also provides students the opportunity to earn industry-recognized certifications and college credits at no cost. Keanna earned both. She worked hard to become a certified Pharmacy Technician and was awarded credits in college-level English.
Keanna graduated from The Excel Center in October 2018 with plans to walk across the stage in February 2019. She owns Forget Me Not Gourmet Treat Company LLC, a bakery specializing in delicious gourmet treats for any occasion.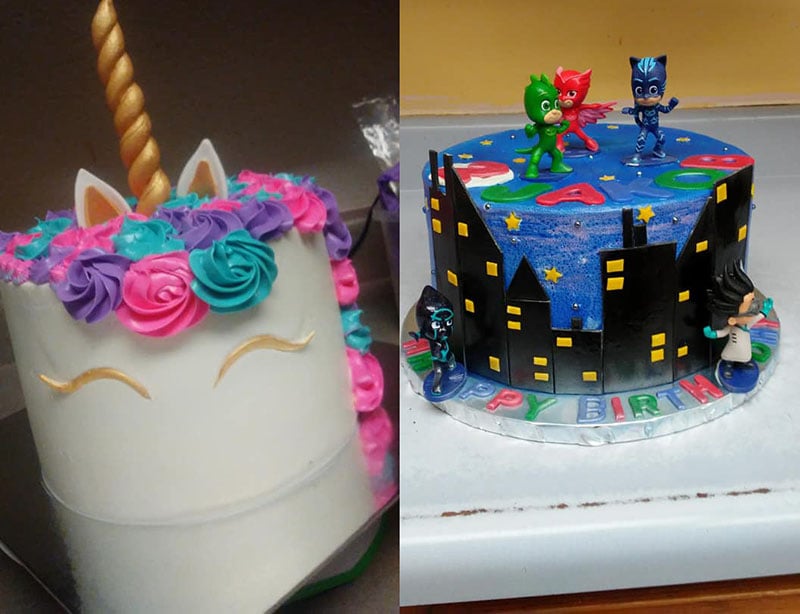 "I named the business after my grandmother, because I will never forget her or the impact she had on my life," Keanna said.
With plans to attend college in the spring to learn more about business, Keanna can now officially say that she is a graduate. She hopes that others pursue their dreams, too.
"Don't let your fire burn out, and continue to fuel it daily," Keanna said. "All you have to do is keep pushing forward."