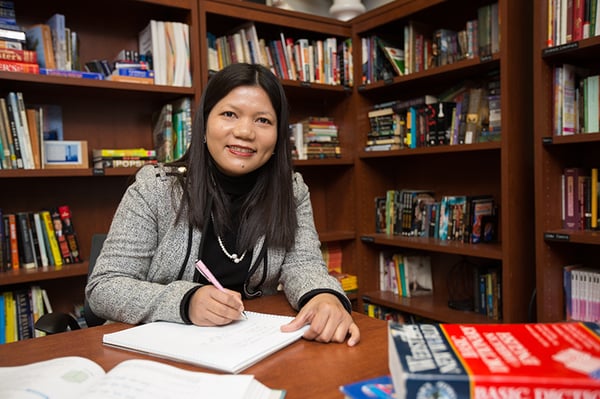 Pency Engmawii grew up with 11 siblings in a small Burmese village where education was difficult to acquire without wealth. Education is also approached differently in her home country.
"The educational system in Burma is based on memorization, while the U.S. system promotes individual critical thinking," Pency said.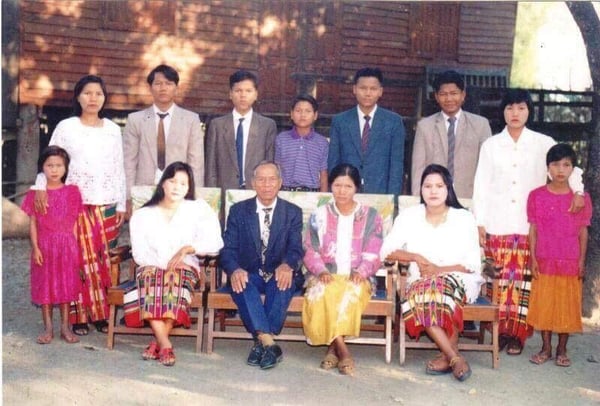 Burma (now known as Myanmar) is not a free country. Pency's family sent her to Malaysia as a refugee for an opportunity at a better life. She left her support system behind, struggling for two years on her own until she was admitted to the United States in 2011.
In 2012, she learned about The Excel Center from the pastor at a friend's church and enrolled. English is not Pency's first language, which made passing some of the required tests particularly challenging.
"Her perseverance despite repeated setbacks is what really separates Pency from other students," said Jessamon Jones, Pency's former English teacher and now her Education Guide at Goodwill. "Her geographical journey gives her a unique appreciation of education that motivates her to continue even in the face of adversity."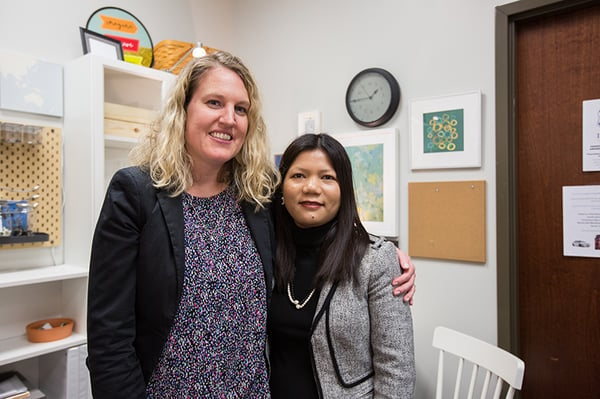 Pency worked a full-time job to support herself while maintaining a full-time schedule at The Excel Center. She spent most weekends doing homework, often requesting extra assignments to practice her English. There were nights when she only got three hours of sleep.
"Pency refuses to accept failure," Jessamon said. "She is an inspiration for anyone who thinks their barriers to earning a diploma are insurmountable."
Pency expresses gratitude for the teachers and staff at The Excel Center who encouraged and helped her when she was struggling. She has inspired an entire community of Burmese refugees to enroll at The Excel Center.
"Earning a diploma has changed my life. I now teach other immigrants English and help them communicate with teachers and staff at The Excel Center," Pency said.
She graduated in 2017 and is now enrolled at Ivy Tech, pursuing a bachelor's degree in accounting.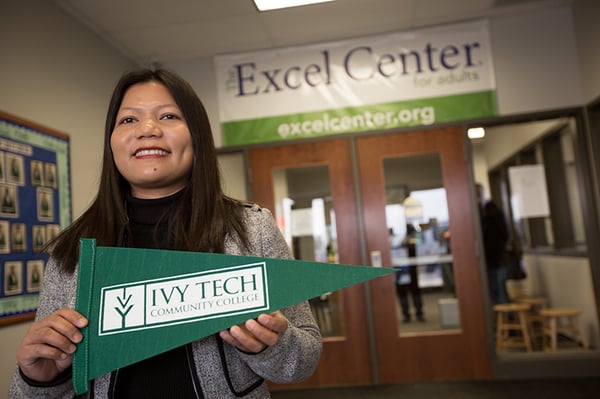 "Goodwill's mission says we change lives, but sometimes students change our lives," Jessamon said. "Pency's success provided staff with a renewed optimism and reinforces that our work is important."
Update: In December 2019, Pency graduated from Ivy Tech with an associate degree of science in business administration. In August 2020, she enrolled at the Indiana University - Kelley School of Business majoring in accounting and finance. She expects to complete her bachelor's degree in December 2023. Her next goals include passing the CPA exam and pursuing a PhD in accounting and finance.