Nurse-Family Partnership®'s humble beginning more than six years ago seems like a distant memory. But not for Unique Johnson, her son Ezra and their nurse, Marilynn Berry-Stamm.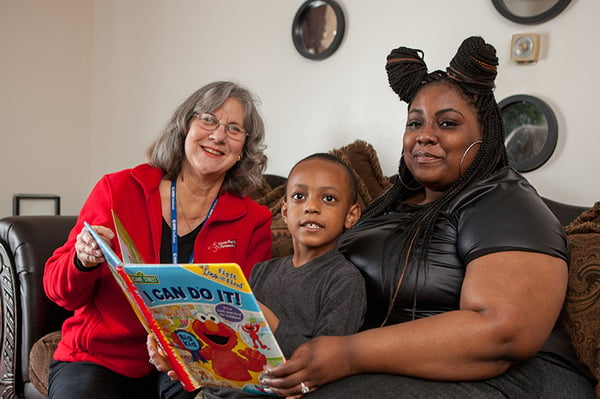 Now 22, Unique has her own apartment, a job making a livable wage, plans to finish college, a fiancée and a smart, healthy, happy 4-year-old. Five years ago, she was the first mom enrolled in NFP Indiana, and her reality was much different than it is today.
A high school student, Unique was 17 when she learned she was pregnant, so she went to the school nurse who told her about NFP. She was nervous at first because she hadn't told her mother about her pregnancy, but she decided to give NFP a try.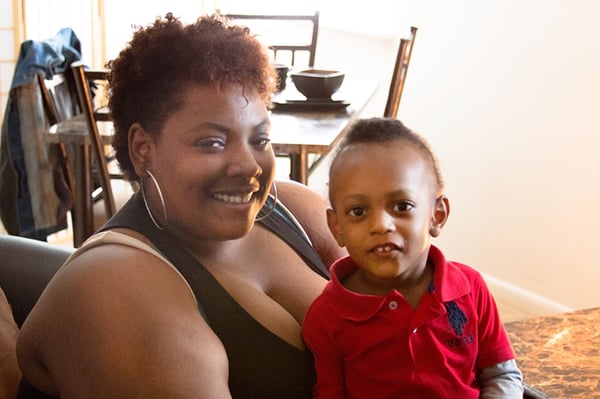 "Everything was overwhelming to me then," Unique said. "I was shocked about everything. When I told my baby's father, he chose to give up his rights. I was upset about that, so I talked to Marilynn."
Unique's nurse, Marilynn, was the first nurse-home visitor for NFP Indiana. Marilynn admits she was a little nervous, too, but relied on her decades of nursing experience in maternal-child health along with the NFP training she received.
"I remember thinking that neither of us knew exactly what to do, so it was going to be an adventure," Marilynn said. "We learned together."
Unique remembers that prior to working with Marilynn, she didn't know anything about caring for a baby. Among lessons about safe sleep, mother-baby bonding and child development, when Unique decided to breastfeed, Marilynn taught and coached her through it.
"Marilynn was like my teacher, giving me private lessons," Unique said. "I always looked forward to her visits."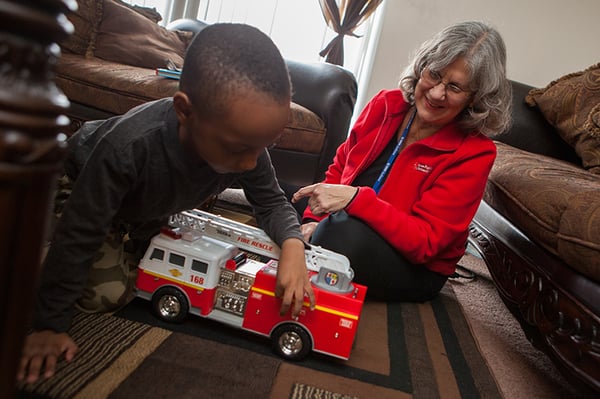 Marilynn also frequently asked Unique about what she wanted her life to be like after she had her baby.
"Unique once said, 'Nobody ever told me I had choices,'" Marilynn said. "That statement always stuck with me. It is the foundation of Nurse-Family Partnership — we provide support, encouragement and information. We guide our clients to set goals, but they make their own choices. We tell them they have choices — sometimes for the very first time."
Although Unique had some family support, her journey included many struggles. At one point, she moved to a shelter to avoid further tension with a family member. She also felt out of place in school and dropped out, which made employment challenging. Yet Unique persisted toward her goals of raising her son, finishing high school, supporting herself and Ezra, and living on their own.
"Unique faced many struggles, but she handled them so well," Marilynn said. "I did and still do appreciate what she is capable of, and that feeling continues with my clients today. These women are incredibly strong survivors who all want to be good moms. Each has to go at her own pace. I can see the potential each has. They have to get to the point where they see it, too."
"Marilynn gave me tools of learning and confidence," Unique said. "She told me to stay strong and keep my head up. I always listened."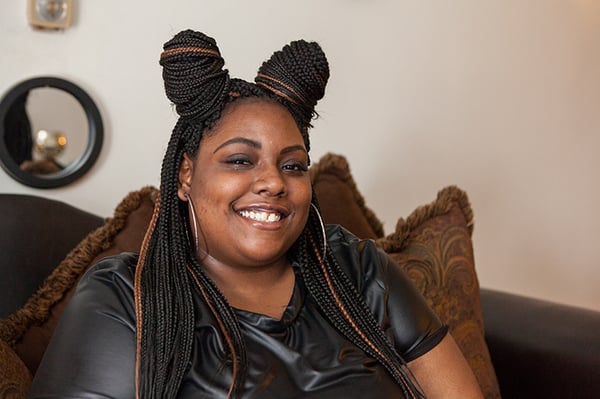 In 2014, Unique and Marilynn faced another first — when Ezra turned two, their time in NFP concluded, but their connection with Marilynn didn't.
"I look at Marilynn as family — we weren't just her job," Unique says. "I still talk about NFP to this day. It's really good for first-time parents."
Unique, her fiancée and Ezra now live in Jacksonville, Florida. Unique describes Ezra, who turned 5 in January 2017, as intelligent and a true character. They've been working on reading, and she wants to get him involved in soccer. For herself, she wants to complete her college degree and possibly have more children in the future. She and Marilynn continue to keep in touch.