India Daye was a senior in high school when she first learned she was pregnant. She lacked stable housing and worked part-time at a fast-food restaurant through her pregnancy to help support her family.
"I was struggling to balance school and work, along with figuring out where me and my baby were going to live once she was born," India said. "I was forced to temporarily leave high school."
She enrolled in Goodwill's Nurse-Family Partnership®, a program that pairs first-time, low-income moms with a registered nurse who makes home visits from pregnancy until the child is 2 years old, helping to prepare families for delivery and beyond.
"India took on a lot of responsibility for someone her age and didn't have much material support," said Kasey Barnes, India's Nurse Home Visitor. "She returned to work just two weeks after giving birth by C-section."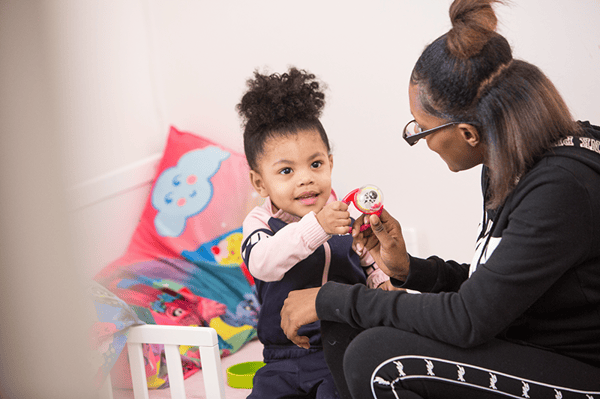 Nurse Kasey helped guide her through the application process for low-income housing, and shortly after giving birth, India moved into her own apartment and has since been living independently. She also enrolled at The Excel Center®, Goodwill's high school for adults, where she received free child care for her daughter, while completing her education. In February 2018, India became the first in her immediate family to earn a diploma.
"I'm the oldest of my siblings, and I want to set an example for them as well as my own children," India said.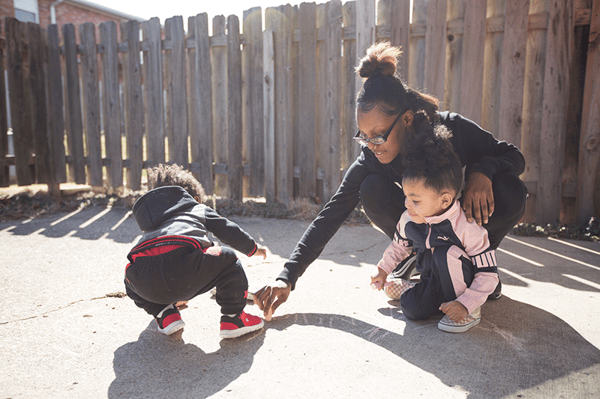 In spring 2019, India plans to enroll at the Walker Career Center, where she will pursue a Certified Clinical Medical Assistant credential.
"India isn't deterred by barriers," Kasey said. "She is resilient and steadfast, always pushing through to achieve her goals."
To learn more about Nurse-Family Partnership, visit goodwillindy.org/nfp.