Kristani and Bryson Kovach are not high school sweethearts in the traditional sense. Then again, neither of their experiences with high school were traditional at first, either.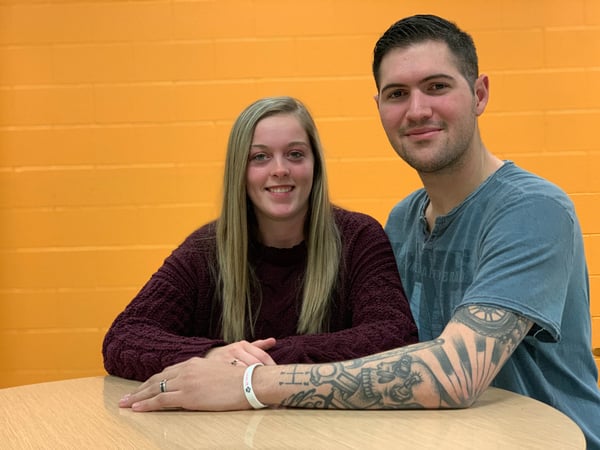 Kristani experienced severe lung problems as a teenager. Between managing her symptoms and the frequent trips from her home in Richmond to Riley Children's Hospital in Indianapolis, Kristani struggled to maintain her attendance and grades in school. She withdrew from classes altogether during her junior year. Though she attempted to finish her education through an online program, she found herself needing more direct instruction. Once she learned about The Excel Center® , Goodwill's high school for adults, Kristani knew that she had finally found the right fit.
"I tried online programs, and they just weren't for me. I needed that in-person, teacher-student interaction," said Kristani. "On my first visit to The Excel Center, I met with the director and my coach, and they worked with me to develop a plan that helped meet my goals from the start."
Bryson also struggled at a traditional high school. He dreamed of pursuing a career in the United States Army but was not on track to graduate. Through the encouragement of his recruiter, Bryson enrolled at The Excel Center and very quickly saw a change in his motivation and academic success.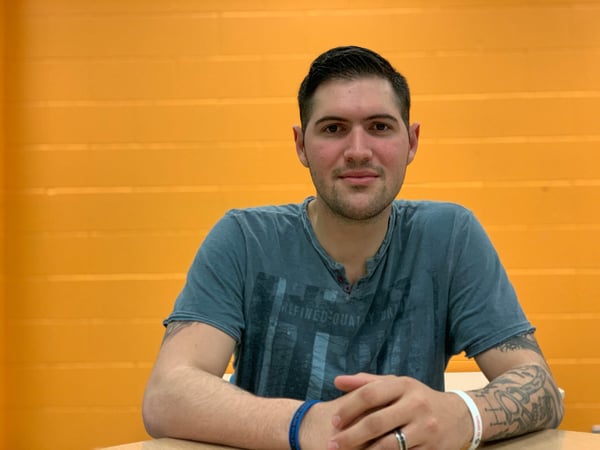 "The small class sizes meant I was able to receive more one-on-one support, and it was easier to approach my teachers if I had a question," said Bryson. "I knew from the very first day that I would be successful at The Excel Center. They're all pushing for you to succeed."
In addition to the one-on-one support, The Excel Center's accelerated courses meant that Bryson and Kristani were able to catch up on their credits quickly. Kristani graduated from The Excel Center in May 2015, and Bryson graduated in June 2016. To this day, Kristani describes her graduation day as one of her favorite memories.
"With all of the health scares that I had, I didn't always know if I'd get to actually walk across the graduation stage — much less on time. Those moments of walking across the stage, being handed my diploma and having photos taken with my friends and family were really special."
Though the pair attended elementary school together, it was during their time at The Excel Center that Kristani and Bryson were able to reconnect. Eventually, their rekindled friendship turned to romance and the two married on February 1, 2017.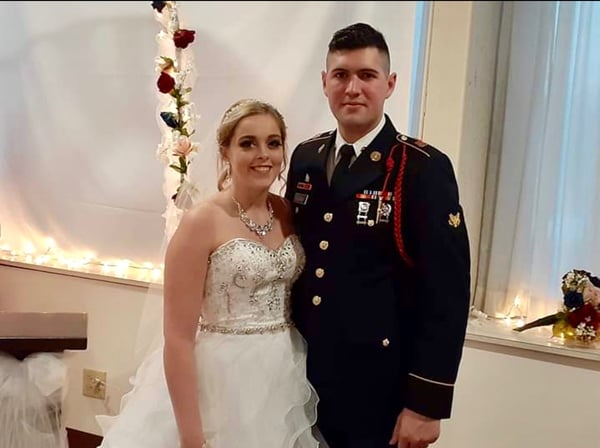 Bryson and Kristani credit The Excel Center with helping them meet their education goals and pave a path toward success. Along with her diploma, Kristani also earned a pharmacy technician certification at The Excel Center at no cost. Utilizing this certification, she was able to find work at a local nursing home, and eventually was hired at Reid Hospital in Richmond. Bryson followed his dream and enlisted in the United States Army soon after graduation, where he serves as a Specialist.
Currently stationed at Fort Carson, the Kovachs have big dreams for the future. Inspired by her work through the pharmacy technician program, Kristani has been applying to schools to pursue a pharmacy degree. Bryson continues to further his military career, as he is close to earning a Sergeant rank. Most importantly, the Kovach's plans include continuing to set a good example for their two-year-old daughter, Aviana, by exemplifying the value of education.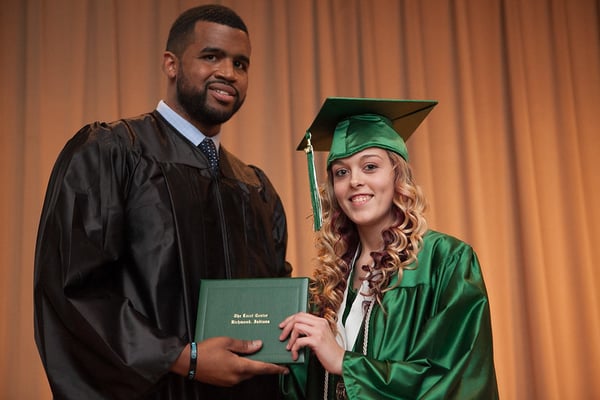 "The Excel Center really helped change my perspective on education. They continually reached out and were there to support me — even with things going on outside of the classroom. They were always there to remind me of what I was capable of and went above and beyond to help push me toward my goal of graduating," said Kristani.
To learn more about Goodwill's high school for adults, please visit excelcenter.org