Greg Perry beamed with pride as he stood at the podium at his graduation from Goodwill's New Beginnings program, recounting the experiences that led him to prison as well as those that changed his life. New Beginnings is a six-month, re-entry program that helps those who were recently incarcerated adjust to society after their release.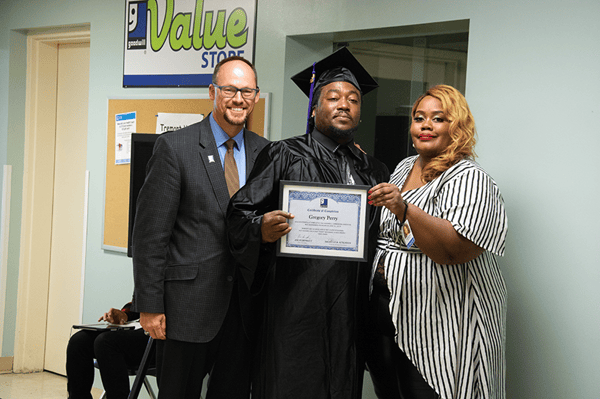 "I grew up around drugs, gangs and abuse," Greg recalled. "I've been shot on two separate occasions and almost died. I spent 10 of the last 30 years of my life in prison. I had to change for myself and my kids."
As part of New Beginnings, Greg worked full-time at Goodwill's Commercial Services production facility in Indianapolis. He earned a forklift certification through the program and received on-the-job training. He did so well, Goodwill offered him a full-time position as a forklift operator.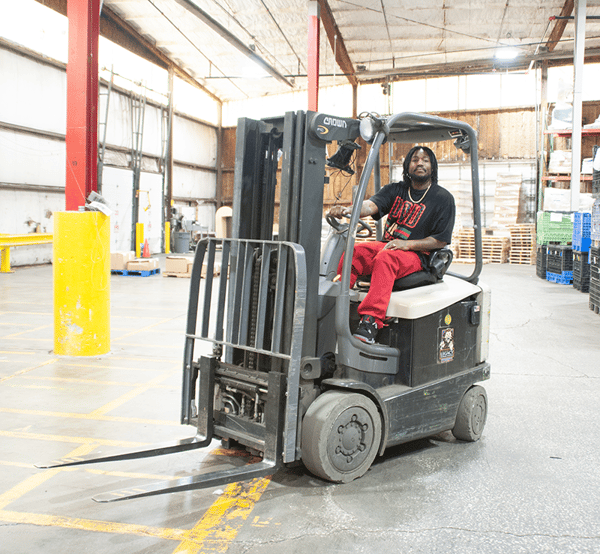 "Greg is committed to meeting deadlines, providing a consistent, quality effort and developing positive work relationships with co-workers," said Steve Newburg, Greg's supervisor. "He continues to grow in his current position by being adaptable and willing to take on more responsibilities over time."
In addition to a full-time job, New Beginnings participants spend a day each week in class, learning skills to help remove barriers that people exiting the criminal justice system often encounter. These skills include behavior modification, resumé writing, interviewing for a job, using a computer, getting a driver's license reinstated, applying for health insurance and much more.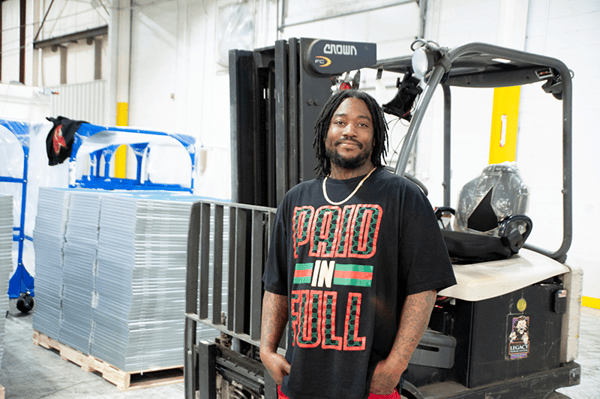 "In the beginning, my primary motivator to continue with the program was just a desire to stay out of prison," Greg admitted. "But then I realized they cared about me, even when I didn't care about myself. They showed me that I was valuable, and people depended on me. It changed my life."
Greg keeps himself busy these days. In addition to working toward acquiring a Commercial Driver's License, he has taken on a second, part-time job.
"I'm amazed at how much I've overcome since I was released less than two years ago," Greg said. "I want to be an example — for my kids and other people — and show them that the opportunity is there, if they work for it."
Goodwill offers New Beginnings through our Commercial Services division as well as in our four retail outlet facilities. To learn more, visit goodwillindy.org/employment-services.