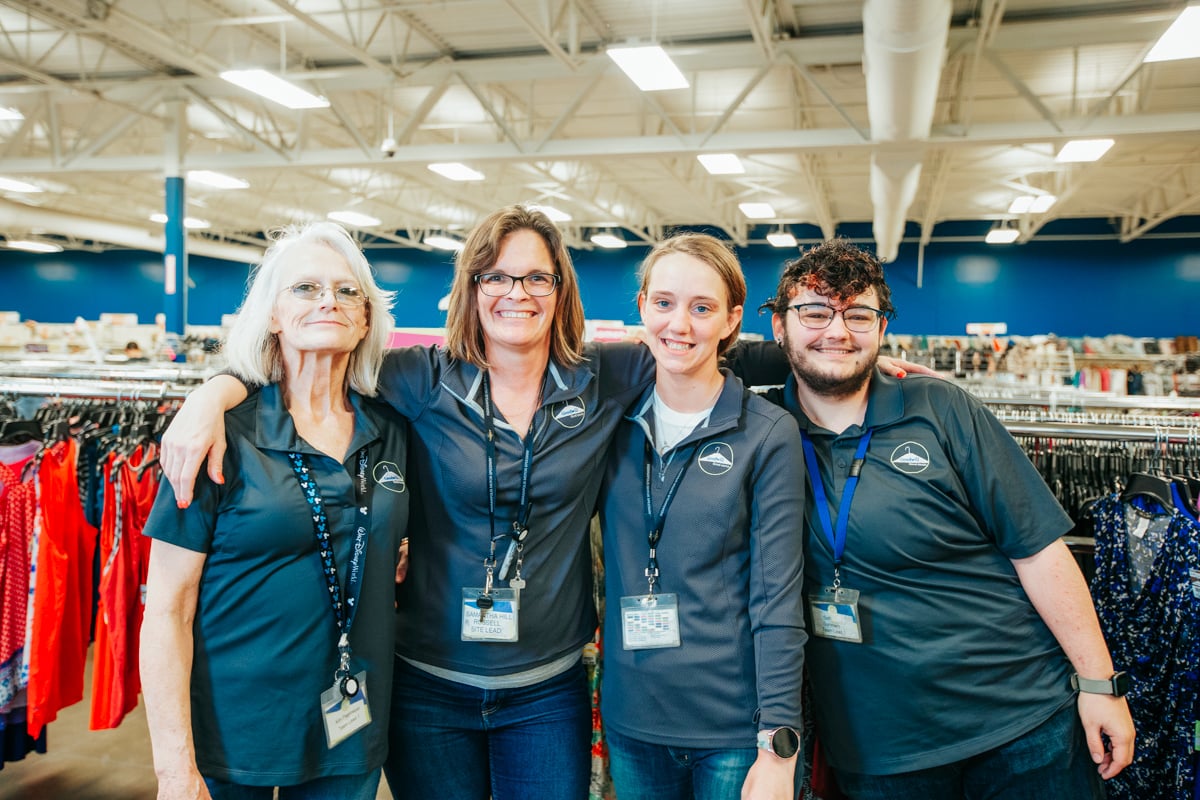 After separating from her husband of 10 years, Samantha Russell turned to drugs in an effort to cope with the stress and anxiety she was experiencing.
"When my father had a stroke in 2017, and our family business was shuttered, things quickly spiraled out of control," Samantha said. "I just didn't care anymore."
She was homeless and ended up going to jail, where she was forced to get clean, but long-term sobriety didn't come easily. She connected with a therapist at Dove Recovery House for Women as well as Oxford House, which provides housing to Hoosiers in recovery. With this support, she began rebuilding her life.
"I tried recovery three times before I succeeded," Samantha said. "I have a teenage son and desperately wanted to do right by him."
When she joined a friend for a shopping trip to Goodwill in February 2019, she didn't know it would turn into a fulfilling career and be the catalyst for a stable and meaningful life. She was initially hired part-time but was quickly promoted to full-time. Within her first year, she was promoted three times. In 2021, she was promoted to Site Leader and put in charge of her own store, where she was responsible for hiring, scheduling and managing more than 30 employees.
"Many of the people we employ at Goodwill have job barriers," Samantha said. "Like me, some are in recovery; others have disabilities, a criminal history or other life circumstances that make it difficult to maintain gainful employment. Working for an organization with a mission to serve others has been humbling and gratifying."
Since joining Goodwill, Samantha has referred more than 100 acquaintances through Dove Recovery House and Oxford House to Goodwill for employment, encouraging and helping those who are starting along the same path where she began her own journey.
"What I enjoy most about my work at Goodwill is making a difference in the lives of people who are looking for an opportunity," Samantha said. "We call this home because we're like family."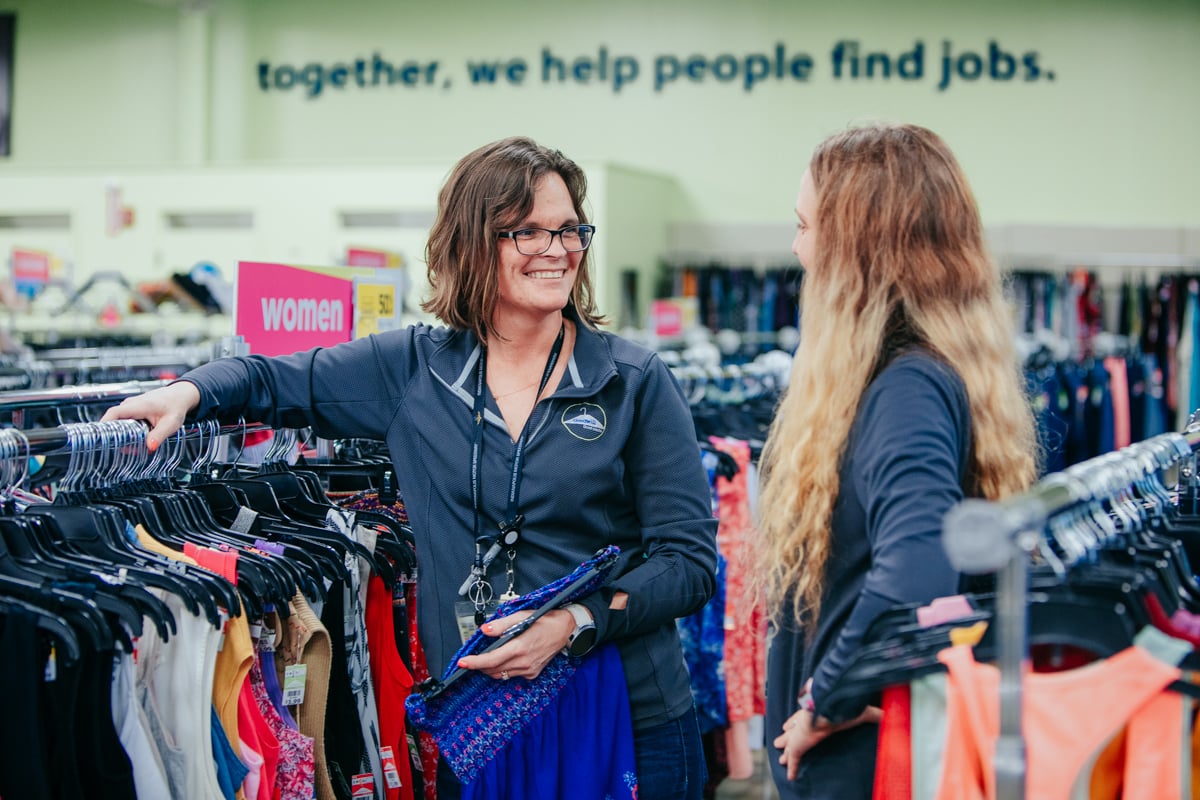 Samantha also worked with a Mission Coach, a career and life coach at Goodwill who helps students, employees and program participants set and achieve both personal and professional goals. Her coach worked with her on rebuilding her credit, which allowed her to recently buy a home and her first car. She also recently remarried. Her future plan is to continue growing and advancing within Goodwill.
"Life is so much better today," Samantha said. "I am at peace and always striving to be a better person."
If you or someone you know is looking for a rewarding career, check out our job openings at Goodwill: goodwillindy.org/careers.