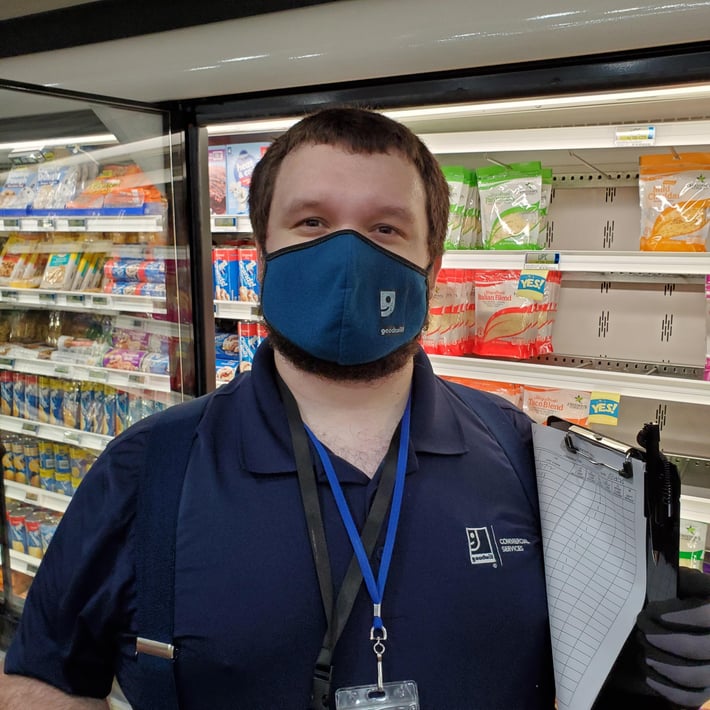 Goodwill Commercial Services, a division of Goodwill of Central & Southern Indiana, has been providing high-quality janitorial services to central Indiana businesses and government buildings for more than 35 years. We also implement the AbilityOne program, which employs over 125 Hoosiers who are blind or have significant disabilities.
Matthew Yacone is just one of a number of great people who work at one of our AbilityOne contract sites. As a material handler at our contract site at the Harrison Village Commissary on Fort Benjamin Harrison in Indianapolis, Matthew is responsible for sorting and transporting products and goods from the warehouse to the storefront and utilizing pallet jacks and forklifts to do so.
"Finding Goodwill was a chance encounter," Matthew said. "When I felt that I was ready to work, I was investigating a few employers when my mom noticed a sign at the Fort Harrison Commissary that Goodwill was hiring. It's right down the street from where we live and I was excited to apply."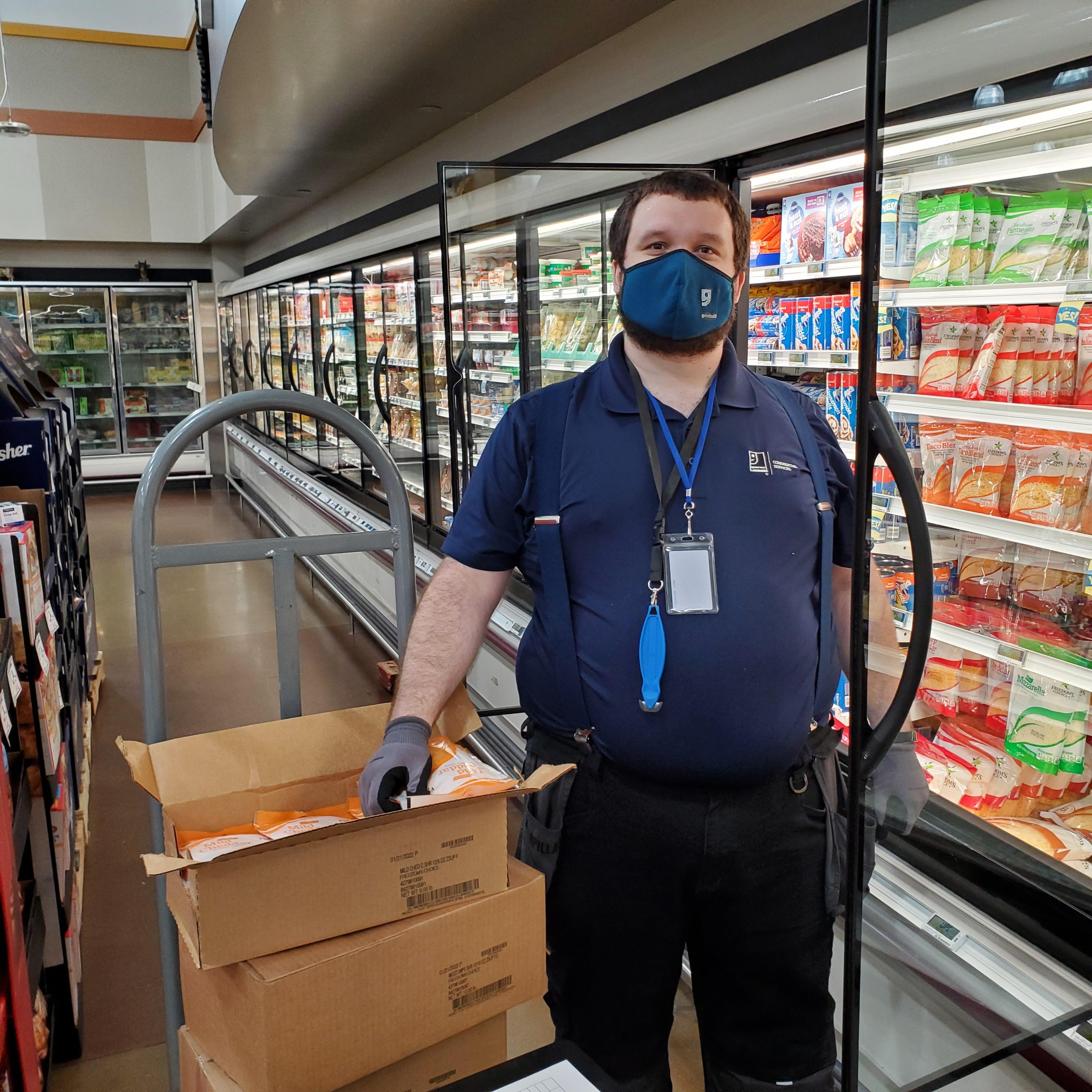 Matthew worked with a job coach to fill out the application and was quickly offered an interview for the open position. Matthew impressed the team with his eagerness to learn and grow with the organization, as well as his ability to relate his past volunteer experience and skills with the job he was applying for. He was offered the position immediately after interviewing.
Though Matthew was pursuing a degree in supply chain management and logistics at Ivy Tech in Indianapolis and had volunteered with various nonprofit organizations over the years, his position with Goodwill Commercial Services was his first paying job. He quickly excelled in his new role and always provided assistance to his coworkers whenever necessary.
Thanks to his strong work ethic, when the material handler role became available a few months after he was originally hired, Matthew was the first person to come to mind. He was excited that this new position aligned with his current course of study at Ivy Tech and quickly accepted the new position after it was offered to him.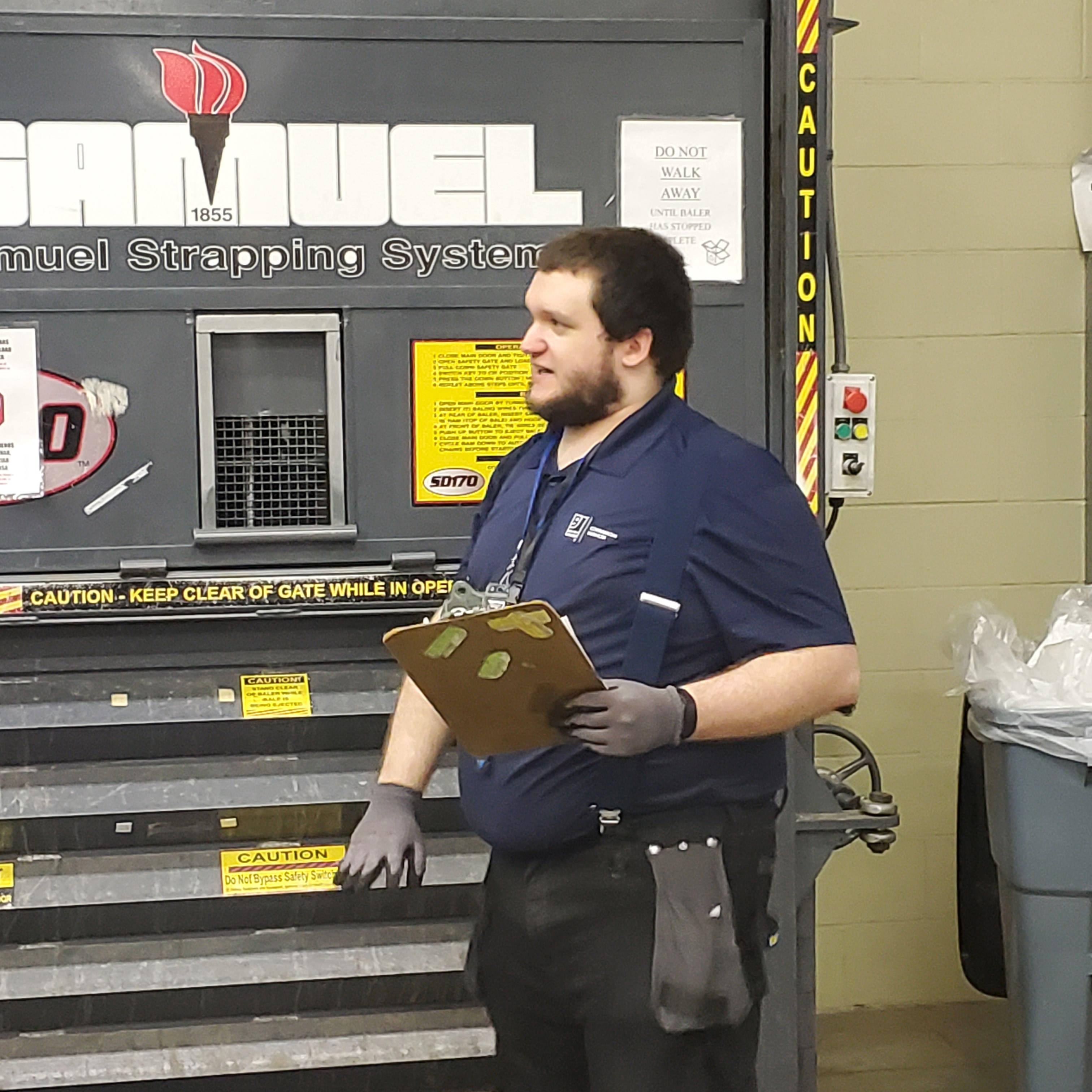 "I am flourishing in my new role," Matthew said. "I have autism, and this role allows me to set up and organize the large amounts of products that come off the truck in a way my brain wants it to be."
Recently, Matthew was selected to step into an interim team lead position while his supervisor was on leave as well as lead the monthly safety training meetings for the Goodwill Commercial Services staff at his site. Both opportunities gave him the opportunity to increase his leadership experience and boosted his confidence.
"I'm very passionate about workplace safety," Matthew said. "Including things like hands-on demonstrations helps keep the employees more engaged during the training and helps them keep safety top of mind during the workday."