Indianapolis Metropolitan High School is Goodwill's best-fit school for grades 9-12, supporting teenaged students experiencing barriers to education and ensuring graduates can either enter college or the workforce. These outcomes are met through a number of wraparound services Indy Met offers for its student population, including transportation, child care and family empowerment coaching.
Alaiya Sides, a senior at Indy Met, is a testament to the school's model.
"Two years ago, I wasn't in the right space at all, but every single day, Indy Met staff worked with me," said Alaiya. "I learned how to regulate my emotions and communicate my feelings in a professional way."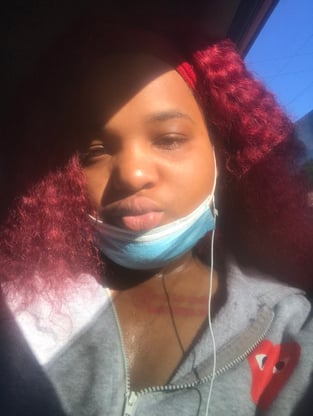 Before enrolling at Indy Met, Alaiya had spent a semester at another school but felt unsupported in her emotional and mental health.
"My old school was only focused on education – but at Indy Met, the staff makes sure you're in the right space to have an education. There's a focus on mental health."
Indy Met prioritizes social-emotional wellness throughout the campus for all students and families who enroll. For instance, the school employs an entire Social and Emotional Learning Staff team that specializes in providing individualized support for students' mental health needs and helping them to build their skills for life both inside and outside of the classroom.
"Prioritizing social-emotional learning is a core part of our school culture and philosophy to be a best-fit school for students who need individual attention and support," said Christina Lear, principal at Indy Met High School. "In addition to hiring staff members who specialize in this important work, we also ensure all faculty are regularly trained on the nuances of mental health aid and support so our school is a safe place, both physically and emotionally, for all our Pumas."
When Alaiya experienced challenges due to her emotional or mental wellness at home, Indy Met staff ensured that she could still attend school. They offered understanding and ensured she had an active role in her schooling. She also benefited from her family empowerment coach, a staff member responsible for a student's individualized needs.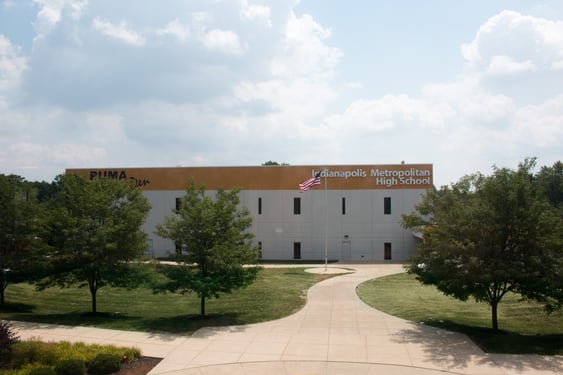 "The other day, I didn't have a ride to school," said Alaiya. "My family empowerment coach drove me to school and to work."
This fall, Alaiya begins her Certified Nursing Assistant (CNA) classes, one of the many certification courses offered to students at Indy Met. After she graduates, Alaiya plans to use her CNA certification as a stepping stone to earn a bachelor's degree in nursing.
"I love the fact that I could use it to become a travel nurse," said Alaiya. "I love to help people. Nursing runs in my family. My mother and sister are nurses."
Despite the barriers she may have faced, Alaiya is excited to graduate a semester early, in December. Her perseverance and growth have been the most memorable aspects of her high school experience.
"Finding out I could graduate early was great, especially with how hard school was for me," said Alaiya.