Erica Webb's first major barrier to achieving independence was becoming a mother at 17 years old. Although she successfully graduated from high school, a series of setbacks negatively impacted her ability to provide for her growing family.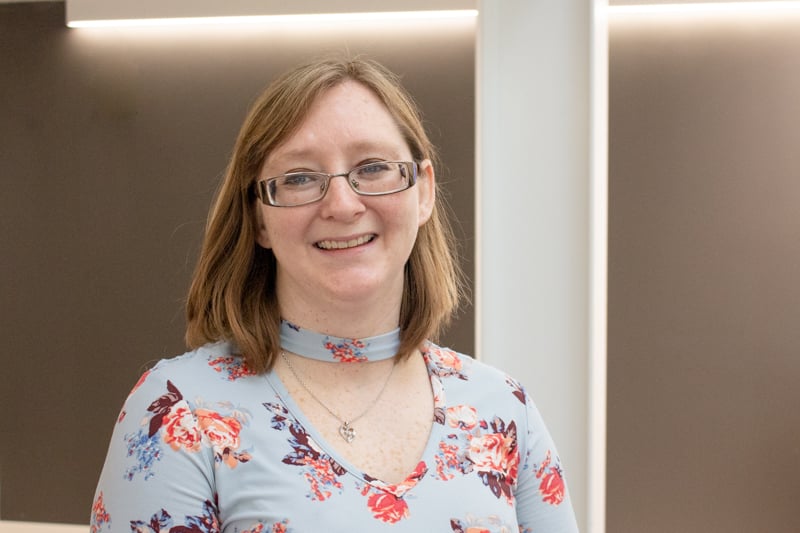 Erica joined Goodwill as a part-time retail associate in 2014. Working with a Goodwill Guide — a career and life coach — she has taken a slow but steady approach to improving her financial literacy. This approach is necessary due to her large, blended family. Together, Erica and her husband, Andrew, have a family of ten.
"We're The Brady Bunch, except no Alice — and we really need her," Erica said.
Even prior to marriage, the couple had many discussions around their mutual goals — providing for their family and giving their children a bright future. When Erica learned that working with a Guide could help her improve her budgeting habits and teach her to better manage her debt, she jumped on the opportunity.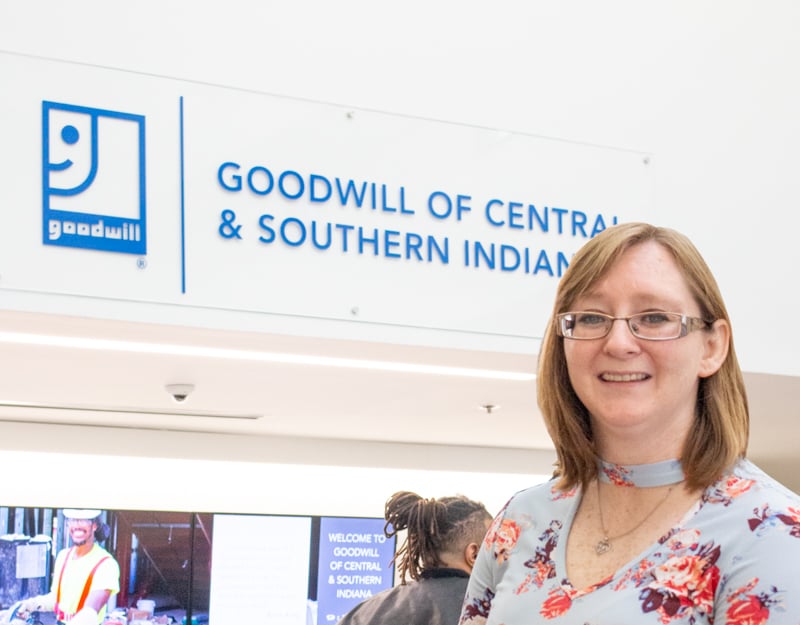 Though it was a little uncomfortable to discuss finances with someone, Erica pressed on and is thankful she continued with the program. Erica has made great strides toward taking control of her spending habits and achieving financial freedom. The program has helped the Webb family develop a debt-reduction plan, allowing Erica to increase her credit score and purchase a car on her own for the very first time. She has also reduced her debt enough that the family can plan for the future by increasing her 403(b) contributions to meet the 6% match Goodwill offers full-time employees.
Erica credits Goodwill for helping her decrease her financial stress, as she now knows what expenses to expect and has a plan if something unexpected comes up. In fact, her excitement about her financial success is so contagious that her daughter, Kylee, and Andrew's daughter, Grace, have joined the Goodwill family too.
"If it were up to me, all of my kids would work at Goodwill at some point in their lives!" Erica said.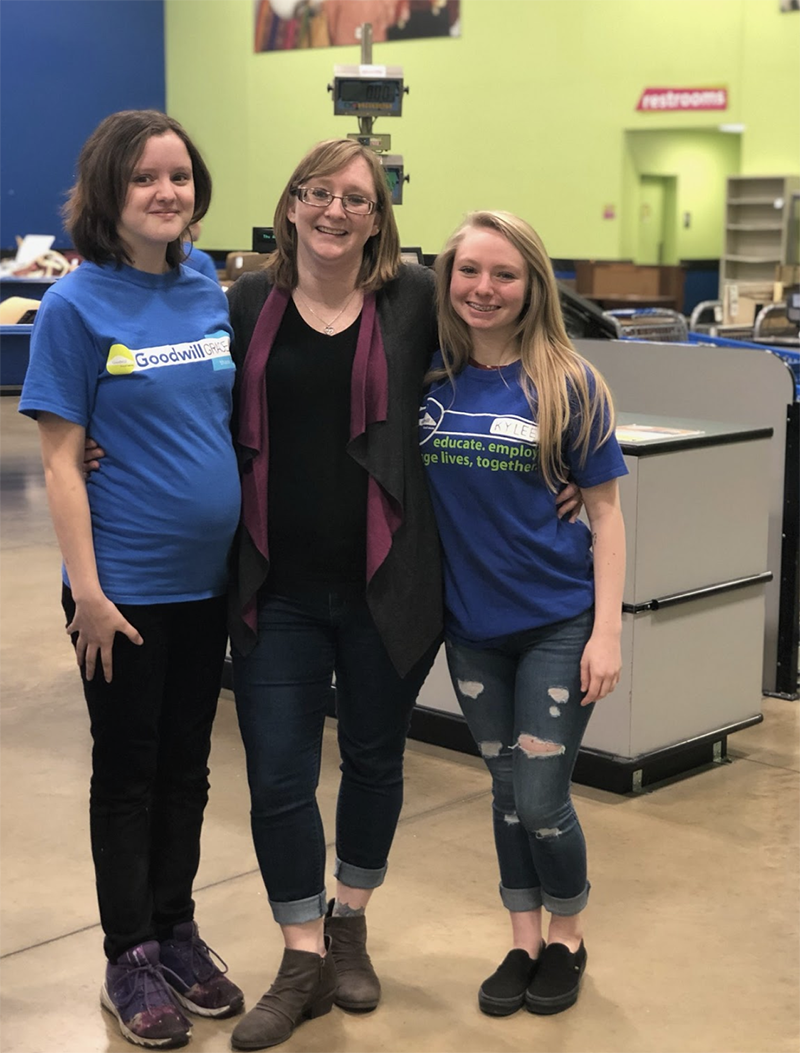 ---
Erica had a perfect story to tell for National Financial Literacy month. We're consistently inspired by our coworkers and employees at Goodwill for their continuous improvement--even down to their finances. What's your savings story? #MySavingsStory
Interested in employment with Goodwill? Visit our Careers page!