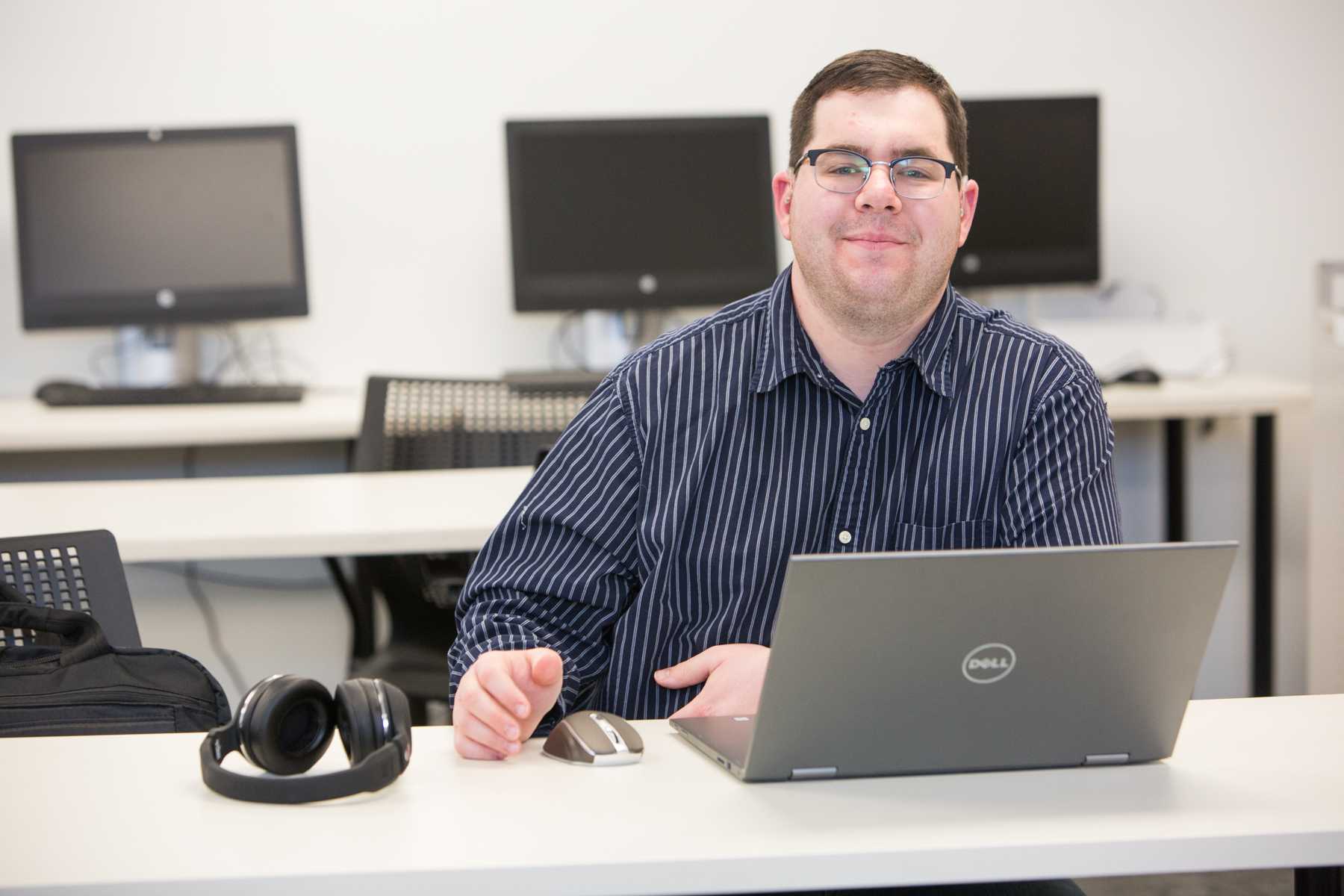 There are 460,000 working-age Hoosiers who lack a high school diploma. Prior to The Excel Center, Goodwill's free high school for adults, there were few options for people like Jacob Barrett who wanted to earn one.
While attending the Indiana School for the Blind and Visually Impaired, Jacob pursued a life skills path that focused on achieving independence and earned a Certificate of Completion. In addition to his visual impairment, Jacob is completely deaf, requiring double-cochlear implants to hear. He is also on the autism spectrum, but he dreamed of earning a high school diploma.
"I knew I would have more job opportunities with a diploma," Jacob said.
He also knew he needed additional support to be successful, which is why he was one of the first students to enroll at The Excel Center when the Shelbyville location opened in 2016. He learned about the school through his job at the local Goodwill retail store.
"I was working and heard an advertisement for The Excel Center over the store's speaker," Jacob said.
He continued to work part-time at Goodwill during the day and served as a representative of the Boys and Girls Club as well as the Special Olympics. The Excel Center's flexible schedule allowed him to attend classes in the evening.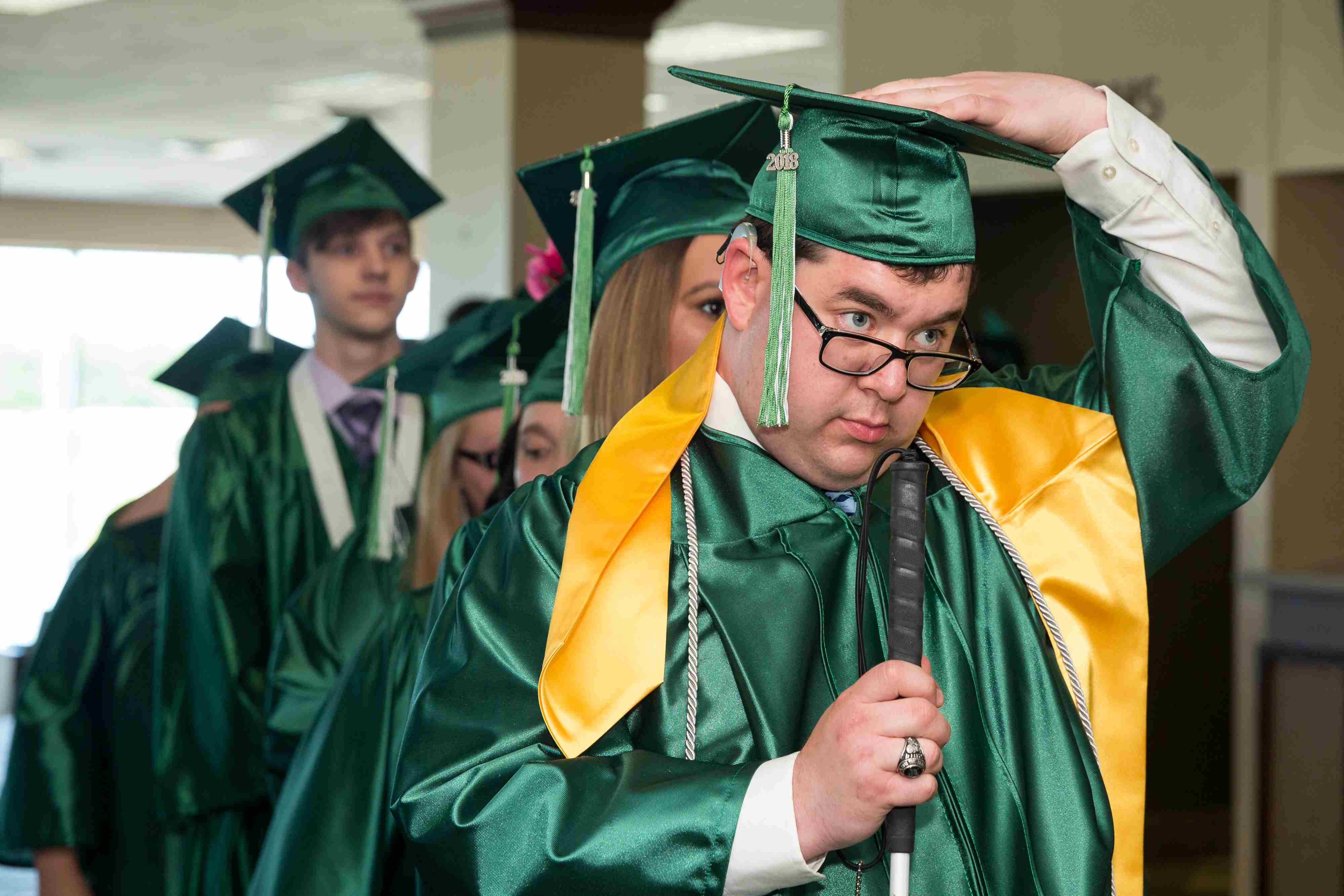 According to the National Federation of The Blind, only 31% of adults in the United States with visual impairments have attained a high school diploma or GED. In 2018, Jacob became one of them, by earning a high school diploma—overcoming numerous challenges to do so. In addition, he earned an IT Fundamentals certification and is now pursuing a CompTIA A+ certification at Ivy Tech. He has also been promoted to full-time at Goodwill.
"I never imagined I would go to college; now I'm thinking about a career as an IT Support Specialist," Jacob said.
If you'd like to support Goodwill's work, you can make a financial gift today at goodwillindy.org/donatenow.