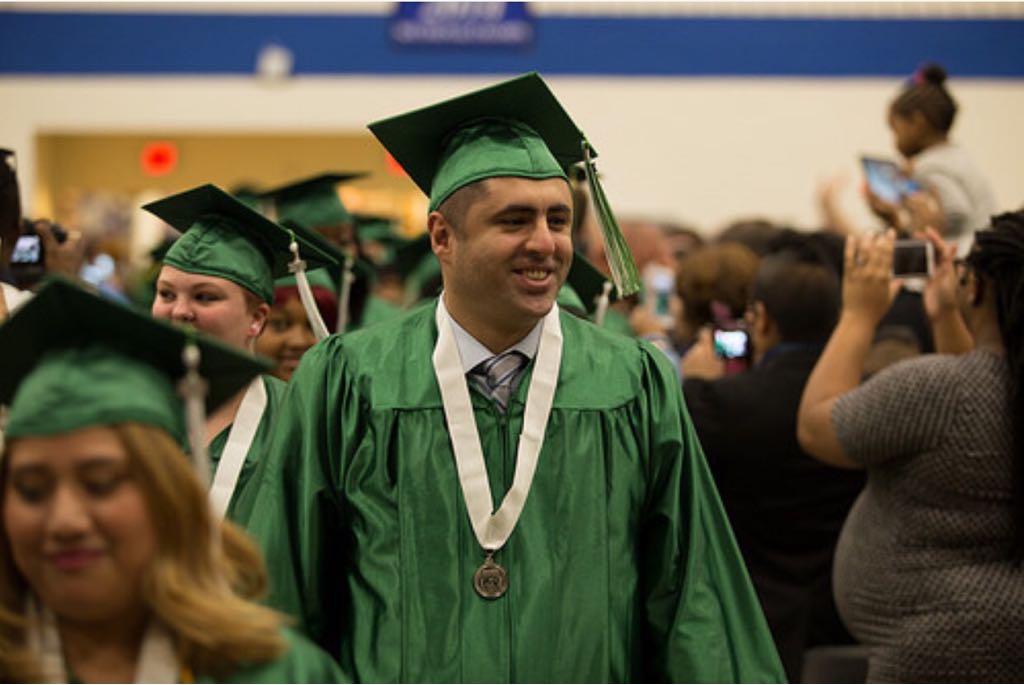 Imagine being denied a basic education unless you pledge allegiance to political beliefs that you do not ascribe to. This is what Rizan Hajji Mohamed faced when he was forced to flee his home country of Syria.
He began his new life in 2012 in Los Angeles, California. Eager to continue the education he had been denied, he Googled, "adult high school diploma," and the top result was Goodwill's own Excel Center®, a tuition-free high school for adults located in Indiana. So Rizan and his family packed up and headed to the midwest, and in 2015, he enrolled at The Excel Center.
"I have had to struggle to overcome many barriers, but I know that education is the key to improving my life," he said. "My goal is to give back to my community and the United States for welcoming me."
Despite English being his third language, Rizan successfully graduated from The Excel Center in 2017 and has since earned an associate degree in biology. He is currently enrolled at IUPUI and pursuing a bachelor degree in biological sciences, with the ultimate goal of becoming a dentist.
Help someone like Rizan by making a financial donation to Goodwill today.