Established in 2017, National Hire a Veteran Day (celebrated on July 25) was founded by Hire Our Heroes, a nonprofit organization that connects veterans with employers. Goodwill of Central & Southern Indiana recognizes the value that veterans bring to the table in terms of leadership, discipline, endurance, grit and so much more. We employ more than 100 veterans in a variety of roles, including retail associates, teachers, support professionals and more.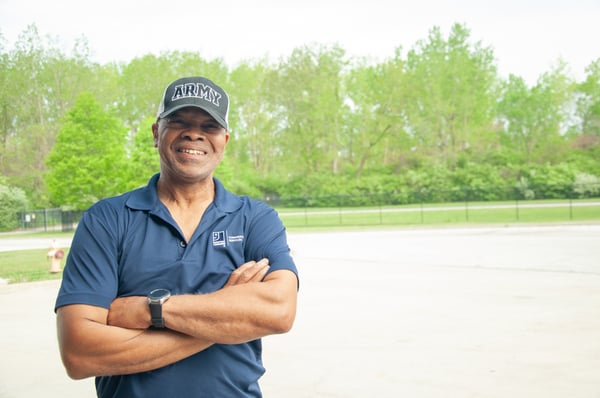 In 1970, James Brown was drafted by the U.S. Army into the Vietnam War, where he served for two years. He enlisted in the National Guard from 1973-76, then eventually went back to the Army, serving 22 total years in the military.
In 2002, after leaving the military, James was looking for a job and heard about a position at the Commissary at Fort Benjamin Harrison — a U.S. Army post and one of Goodwill's federal contract sites. As a veteran, it was a natural fit for James. Now employed with Goodwill for 17 years, his primary responsibilities include driving a forklift, unloading trucks and sorting items into aisles. He also works a second job stocking shelves.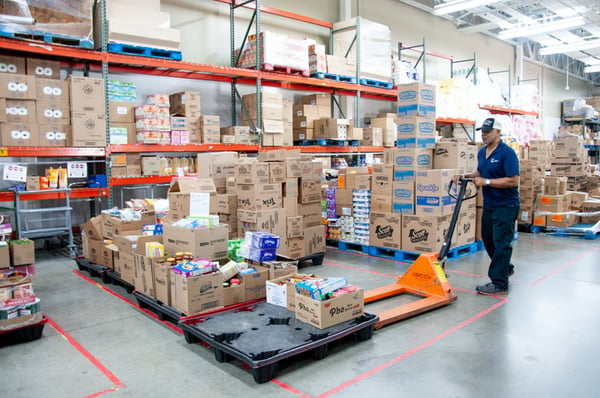 "I didn't expect to work here this long, but Goodwill is a good company," James said. "I've stayed because I like it."
Now 69 years old, James predicts he might retire in five years, but he plans to work as long as he can. He is also the proud author of a now-published book called Modern Day Pharaohs that enables people to preserve their legacies by documenting the personal details of their lives for posterity.
"Working at Goodwill helped motivate me to complete this longtime dream," James said.
Goodwill is now hiring. Veterans are encouraged to apply online.