Tom Wood Ford recently hosted an open house for Goodwill's Excel Center students, graduates and mission program participants to learn firsthand about employment opportunities and a service tech apprenticeship program.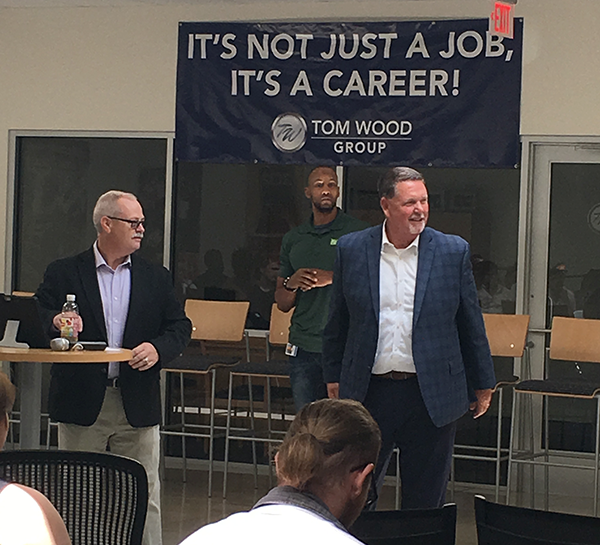 Over 40 students and participants attended the event, and many were able to apply and interview on-the-spot. Tom Wood Ford also plans to support The Excel Center's certification program, by providing students an opportunity to receive hands-on learning at the dealership as they work toward a new Automotive Service Excellence certification.
"Tom Wood Ford has been an amazing employer partner by meeting our students and participants where they are and knocking down barriers like lack of transportation and limited training and experience," said Kris Deckard, Director of TalentSource at Goodwill. "They want to offer our participants a career path — not just a job."
The open house was the first outcome of a partnership that began between The Excel Center West Director Nigel Bryant and Tom Wood Ford General Manager Mark Hume. Nigel was a customer at the Tom Wood Ford dealership over the summer. In their conversations, Mr. Hume learned more about The Excel Center and saw a possible partnership opportunity between his dealership and Goodwill.
Tom Wood Ford needed more service technicians and thought that Goodwill could be a pipeline to fill open positions with well-qualified candidates. After several meetings to brainstorm the possibilities of this partnership, Tom Wood Ford offered to help The Excel Center develop an Automotive Service Excellence certification. As part of that program, TalentSource helped Tom Wood Ford recruit Goodwill candidates to attend the first open house. Another open house will be held on October 8. These events expose students to the benefits of employment at Tom Wood and offer on-the-spot interviews.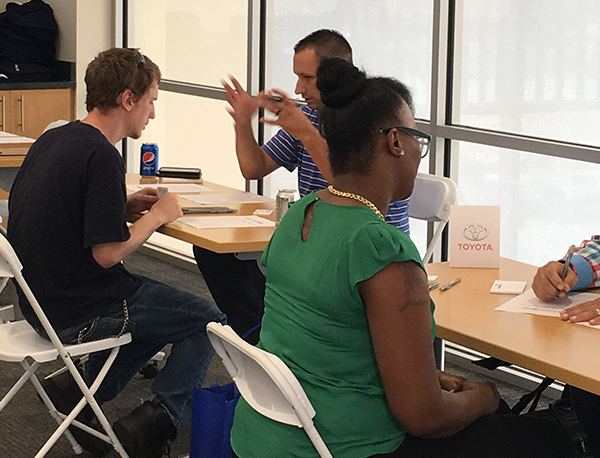 "Tom Wood Ford is a beneficial partner for our Excel Center students and graduates who are exploring careers in the auto service industry," said Nigel. "We are fortunate to work closely with them in a collaborative way and look forward to more to come."
Goodwill is proud to work with employer partners like Tom Wood Ford throughout central and southern Indiana communities in order to improve lives and increase the independence of individuals.