This fall, Goodwill TalentSource® hosted a job fair for Nurse-Family Partnership® participants and their families. TalentSource helps individuals advance their skills through training, coaching and certifications, as well as prepares candidates for placement in fields such as healthcare, manufacturing and IT. Nurse-Family Partnership pairs first-time, low-income mothers with a registered nurse to support a healthy pregnancy and beyond.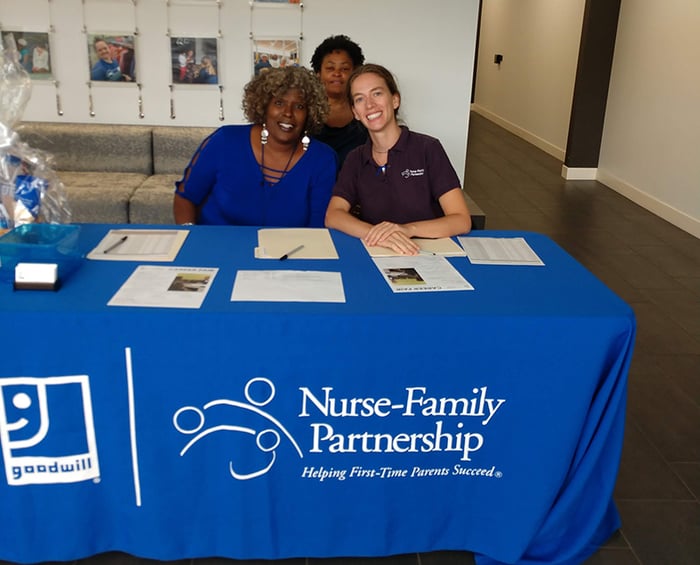 Together, TalentSource and Nurse-Family Partnership helped nearly 50 individuals gain interview experience, submit resumes and even accept job offers on-the-spot. In total, 17 external employers set up hiring booths at the job fair, including: AYS, FedEx, Golden Heart Caregivers, IU Health, Early Learning Indiana, Marion County Sheriff's Department, Kroger, G2Secure Staff and the U.S. Army.
"The Goodwill Job Fair was so well-planned," said Deb Klahn, Training Manager – Environmental Services at IU Health. "We met many talented people throughout the event."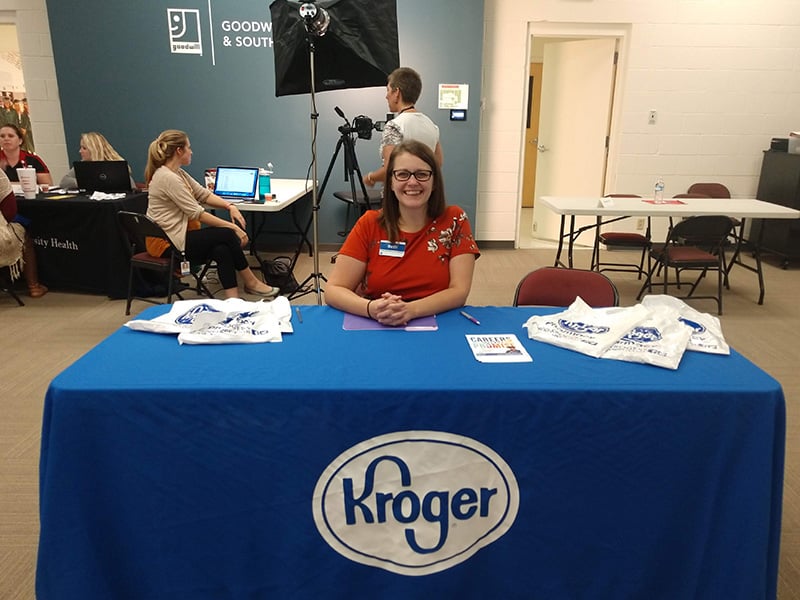 One employer partner – Durham Transportation Services – said all of the candidates their team met were qualified and hirable.
"Durham Transportation Services indicated that they spoke with 24 candidates and would like to hire them all," said DeAnna Warren, Employment Specialist at TalentSource.
During the job fair, candidates were also offered headshots with a professional photographer at no cost. Child care was provided for parents who needed their children to be cared for while they took interviews and met with employers.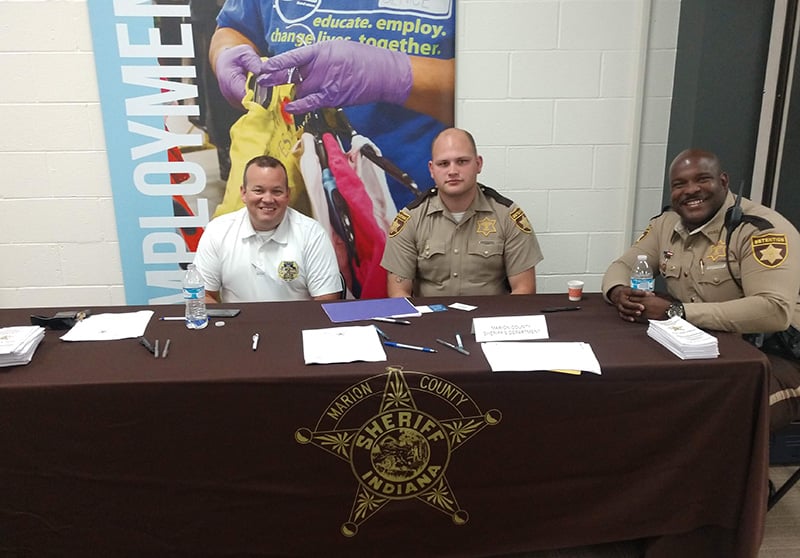 "It was a great occasion," said Josue Mamba, a supportive partner of a Nurse-Family Partnership participant and candidate at the job fair. "I was very happy to be there and see many people during this event sharing their experiences and contacts."
TalentSource draws candidates for job fairs and employer partner placements from among Goodwill's businesses, schools and other services, such as Nurse-Family Partnership. Candidates are work-ready; many hold industry-recognized certifications and are typically recommended by current supervisors, teachers and other Goodwill staff.
To become a Goodwill employer partner, please contact TalentSource director Kris Deckard.