Goodwill of Central & Southern Indiana developed work-based learning opportunities for employers that are seeking new talent pools for their company, and to serve Hoosier workers in need of critical, hands-on training opportunities. For minimal cost, employer partners receive the benefit of added labor, and the ability to preview before hiring as they work toward building a talented pool of skilled employees.
One such employer, Helmer Scientific, has made several investments in their community through work-based learning opportunities. Justin Spangler, a recent graduate of The Excel CenterⓇ in Noblesville, has secured his first job after completing a paid internship with Helmer Scientific.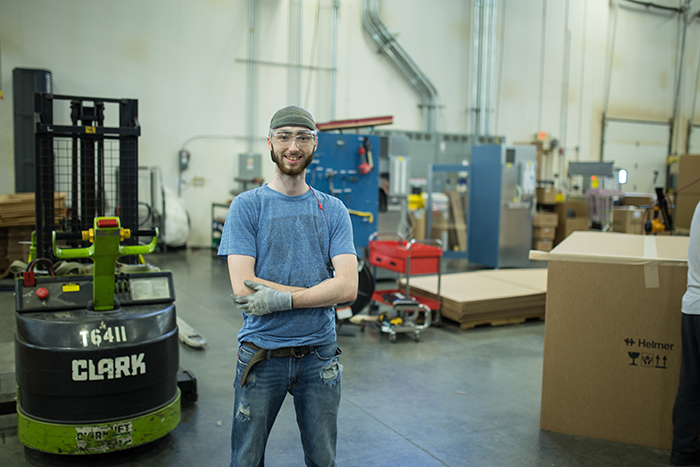 Helmer designs, manufactures and distributes medical and laboratory equipment used in a number of clinical and life science environments. During his internship, Justin was cross trained in multiple areas including product assembly, fabrication and distribution. Having spent some hands-on time welding, this was an ideal environment where he could use those skills. Justin is incredibly grateful for his internship.
"I wouldn't have had this opportunity if it wasn't for TalentSource, The Excel Center and Goodwill," Justin said. "I am very glad that I was connected to Helmer and was able to get my foot in the door with an internship."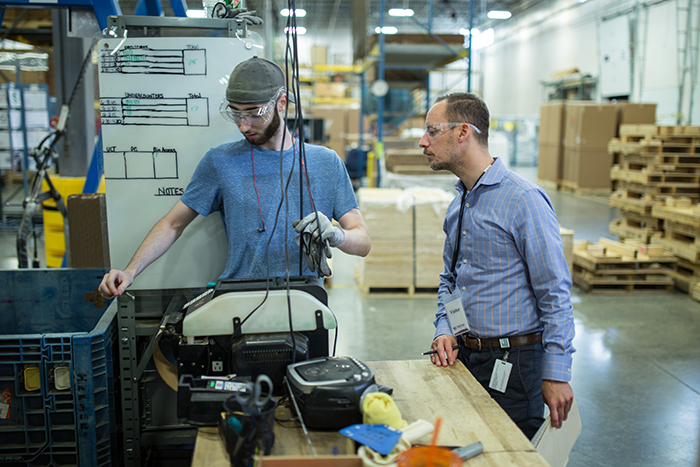 After completing his internship, Justin was hired as a full-time employee and is earning $13.25 an hour. He hopes to continue to build his skill set and be a contributing member to the Helmer team.
Zachary Cox, a graduate from The Excel Center on Franklin Road, started his internship with Helmer in August. Since graduating, he has completed a data internship and is now participating in this work-based learning experience. He is very excited about his time with Helmer.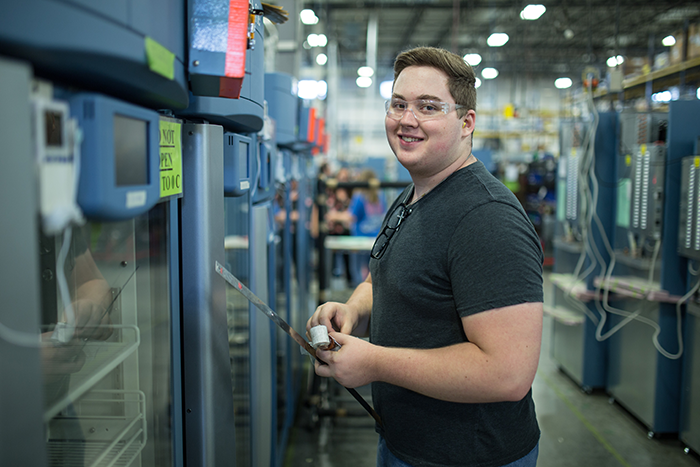 "Everything has been going great. I feel like I'm learning a lot here," Zachary said.
He is being trained in multiple areas and will be eligible for hire upon completion of his internship.
"Goodwill and The Excel Center have been a great resource for us as we look to expand employment and internships for persons who otherwise may have a difficult time getting considered here full-time given their experience," said Tim Miller, Human Resources Manager at Helmer. "It's especially gratifying to help people who are either beginning their career or looking to go in a different direction."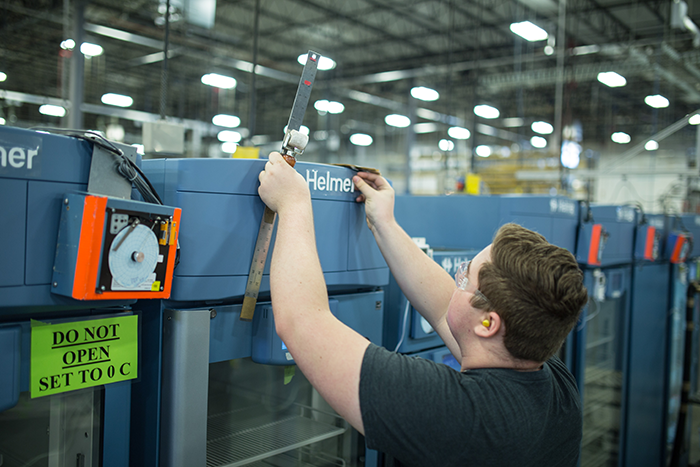 To learn more about the benefits of a partnership with Goodwill, email David Dalton or call, 317-524-3975.