When Patrick Gnall first joined Goodwill in 2013, he was hired as an associate at the Fishers store. Having recently relocated from another state, he didn't have a large support system or a professional credential. He experienced social anxiety and lacked direction for his future.
"I was content sitting in a dark room playing video games by myself," Patrick said.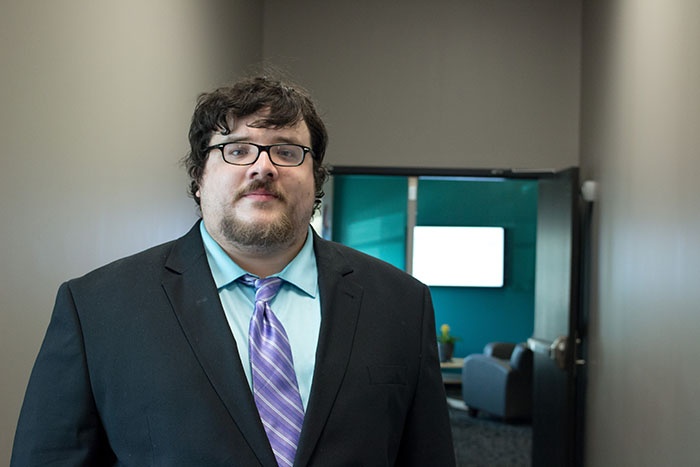 One day, he noticed a sign in the break room promoting an opportunity to work with a career and life coach through Goodwill, a free service that helps employees achieve goals and overcome barriers.
"I had no idea what to expect," Patrick said. "I definitely didn't realize it would change my life."
Initially, Patrick's coach helped him with budgeting and transportation while ensuring he had the essentials. Patrick had expressed an interest in video games and computers, so when a coding internship with The Excel Center® , Goodwill's high school for adults, opened up, his coach encouraged him to apply.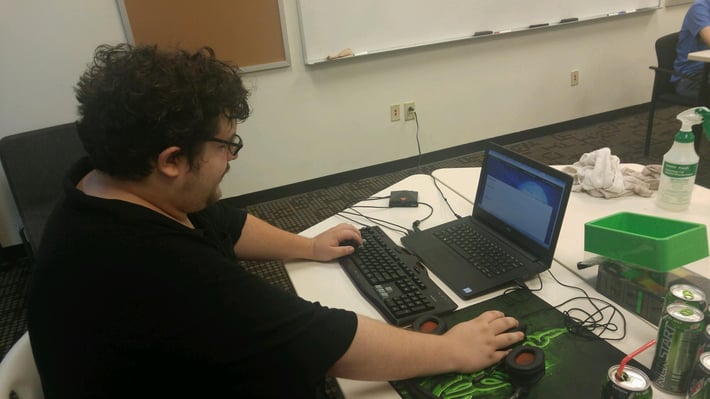 Patrick was selected as one of three interns tasked with developing a website for The Excel Center's national expansion. He found himself drawn to his work – coding well beyond the 20 hours allotted each week for his internship — without additional compensation.
"For the first time in my life, I was passionate about my work," Patrick said.
Patrick did so well that his internship was extended—with full-time hours and a pay increase. After completing the internship, he was granted a scholarship through Goodwill to attend an accelerated coding course at Eleven Fifty Academy. He graduated from that program in March 2017.
"It was one of the hardest things I've ever done but was also fun," Patrick said. "I know I possess the skills necessary to excel in a respected field and make a great career for myself, which has made me more confident not only in the workplace but also in my personal life. If you're serious about changing your life, Goodwill can help you do it."