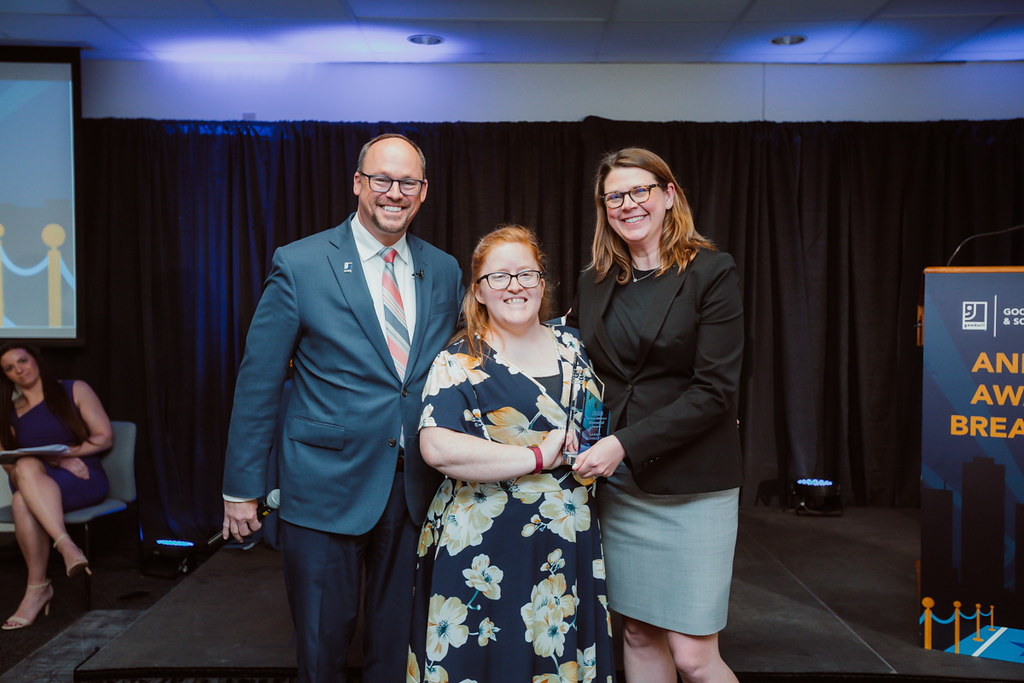 Sarah Schwartz graduated from Indiana University Southeast in 2014 with a bachelor's degree in education and a concentration in math. There weren't many positions available for math teachers near her home in southern Indiana, so she continued to work part-time in the IU Southeast math lab. She also got a second job at a Goodwill retail store to earn extra income.
Shortly after, she was diagnosed with muscular dystrophy (MD), a disease that causes progressive weakness and degeneration of the skeletal muscles, making it difficult to do things like walking, climbing stairs and sitting and standing. However, Sarah didn't let her disability stop her from pursuing her passion.
"When I learned that Goodwill was opening an Excel Center in Clarksville, I told one of my co-workers that I was going to be one of the math teachers," Sarah said. "Not only am I now one of the math teachers, but I also ended up being the first teacher hired at the school."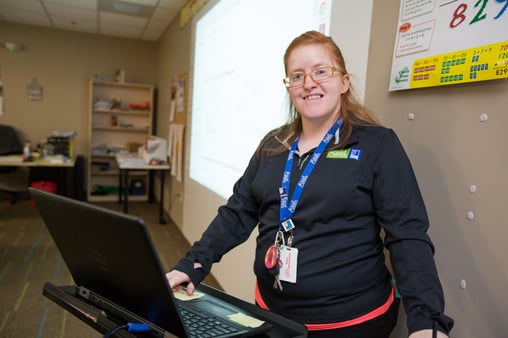 The Excel Center is a tuition-free high school for adults that helps students remove barriers to completing their diploma. Ms. Sarah, as her students call her, has had a huge impact on those around her.
"I struggled with math growing up, but Ms. Sarah helped me understand things in a clear way, which helped me build confidence and the belief that I can learn," said Ashley Neal, one of Sarah's students at The Excel Center.
Sarah's position at The Excel Center has provided her with a means to serve by doing what she loves and also allows her to live independently. In addition, she is currently working to complete her master's degree in math education to help with The Excel Center's dual credit program.
"Muscular dystrophy doesn't define me and won't keep me from doing the things I want to do," Sarah said.
To learn more about The Excel Center or to enroll, visit: excelcenter.org