Dawn Baxter was a wonderful person to work with. She was one of the first graduates of our janitorial training program and had been a long-time employee in our Commercial Services area. Dawn passed away this last weekend. Our deepest sympathies to her family and friends. We will miss her very much.
In memory of Dawn, we are sharing her story from several years ago.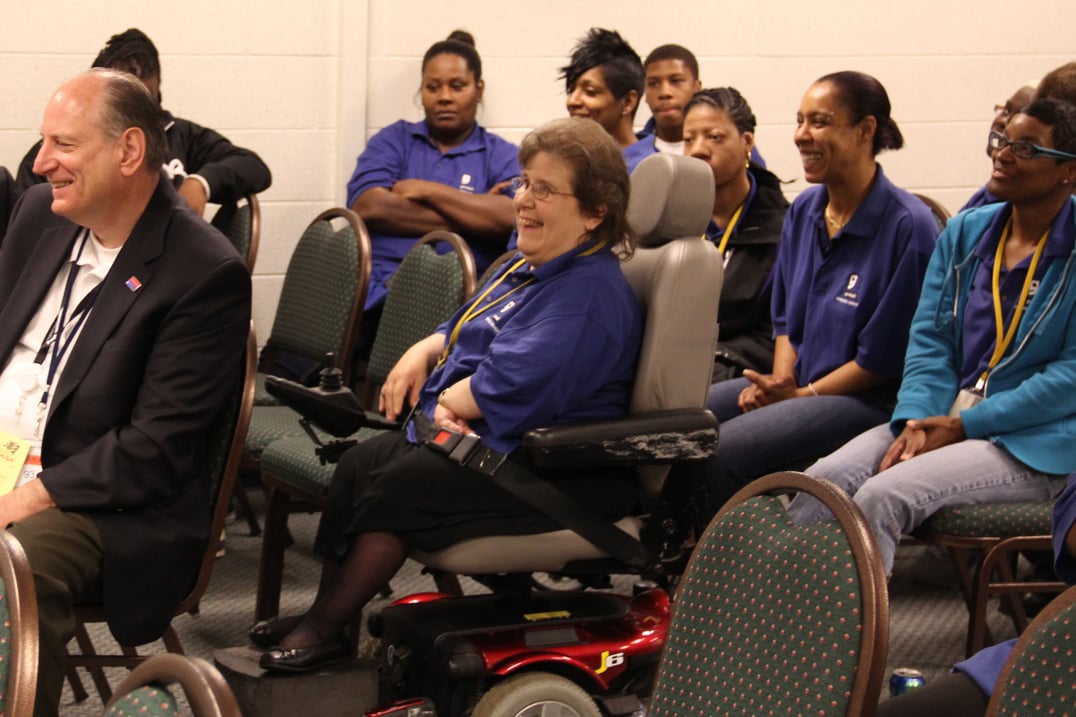 In 2005, Dawn Baxter enrolled in Goodwill's janitorial training program, desiring more flexibility in the workplace than she had found previously. Dawn, who has no use of her legs and uses a motorized wheelchair, worked a few months in the program with staff who trained her in basic janitorial tasks and worked with her to focus on areas that she could master.
"I learned how to clean. I'd never cleaned anything," Dawn says. "Goodwill helped me learn what the proper protocol is, what the proper chemicals are and what not to mix together."
In March 2006, Dawn completed her training and interviewed with the Goodwill Commercial Services supervisor at the Major General Emmett J. Bean Federal Center. Goodwill Commercial Services provides employment, job training and skills development for people who have severe disabilities primarily through janitorial and other service contracts with the federal government under Ability One, a program established by Congress to increase employment opportunities for people with severe disabilities.
Now, Dawn travels quickly around the 1.6 million-square-foot building during her daily routine. Over time, Dawn's supervisor has made special arrangements to help her add more tasks to her workday. She adapted a tool typically used to wash windows to aid Dawn while washing tables and chairs throughout the building. Dawn says Goodwill has not only taught her additional skills but has built her confidence.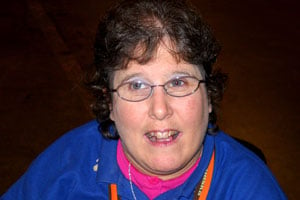 "I like working with the customers and the other Goodwill workers. I try to give my all," she says. "With Goodwill, they treat you like a regular individual. They don't treat you like you have limitations. They encourage you to better yourself and go the extra mile and reach for that next step so you can improve yourself. They were willing to make adaptations for me so I can be a success."