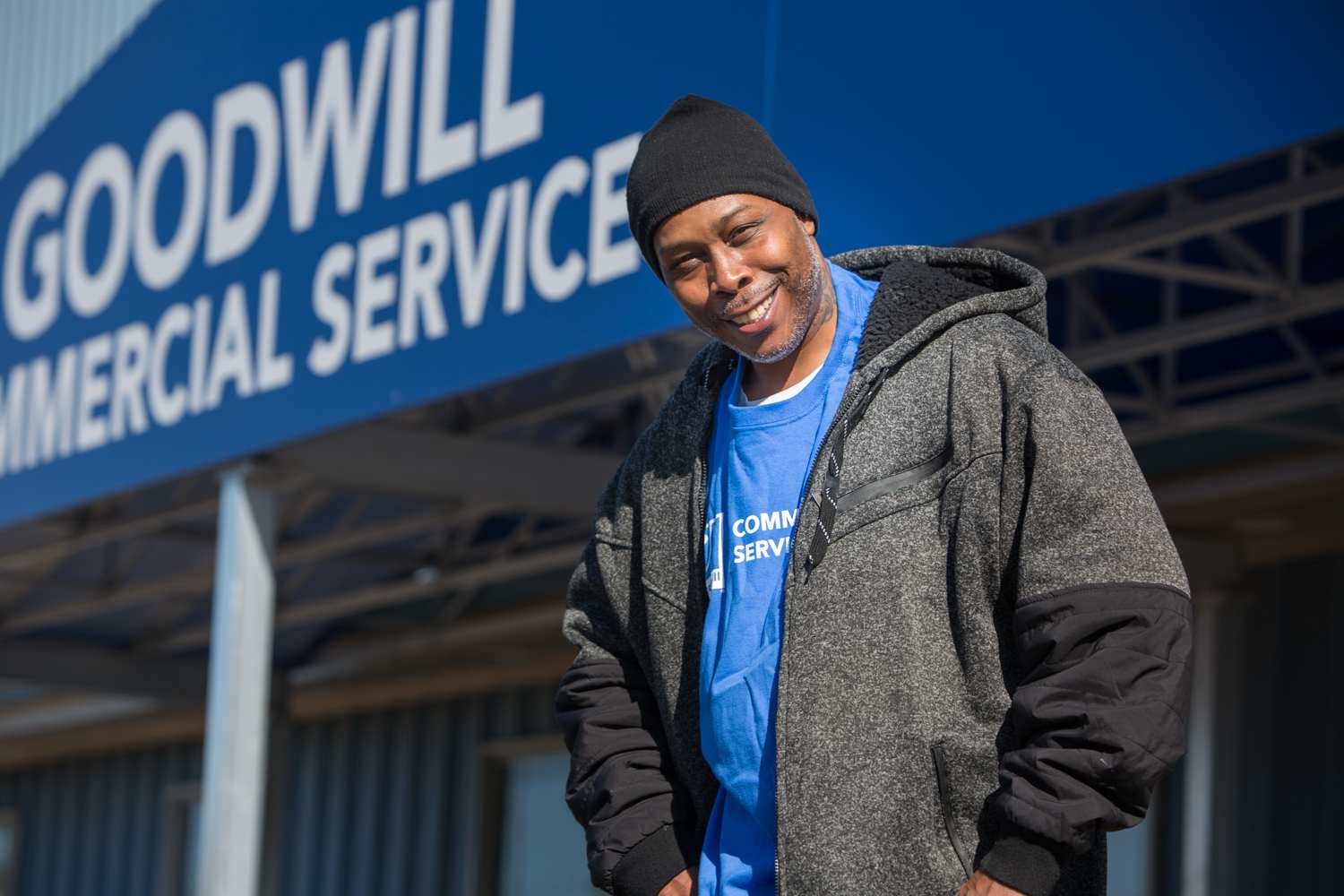 When Hotel Tango contracted with Goodwill Commercial Services to label their signature bottles, and later to bottle hand sanitizer, it was the start of a great partnership. Because of the special shape of the bottles, it was difficult to get the labels in the correct position every time — until Willie Burroughs got involved.
Willie was only 23 years old when he went to prison, where he served 26 years. He admits that he was running with the wrong crowd.
"I didn't have experience working, but I had experience getting into trouble," Willie said. "I learned in prison that the streets didn't love me."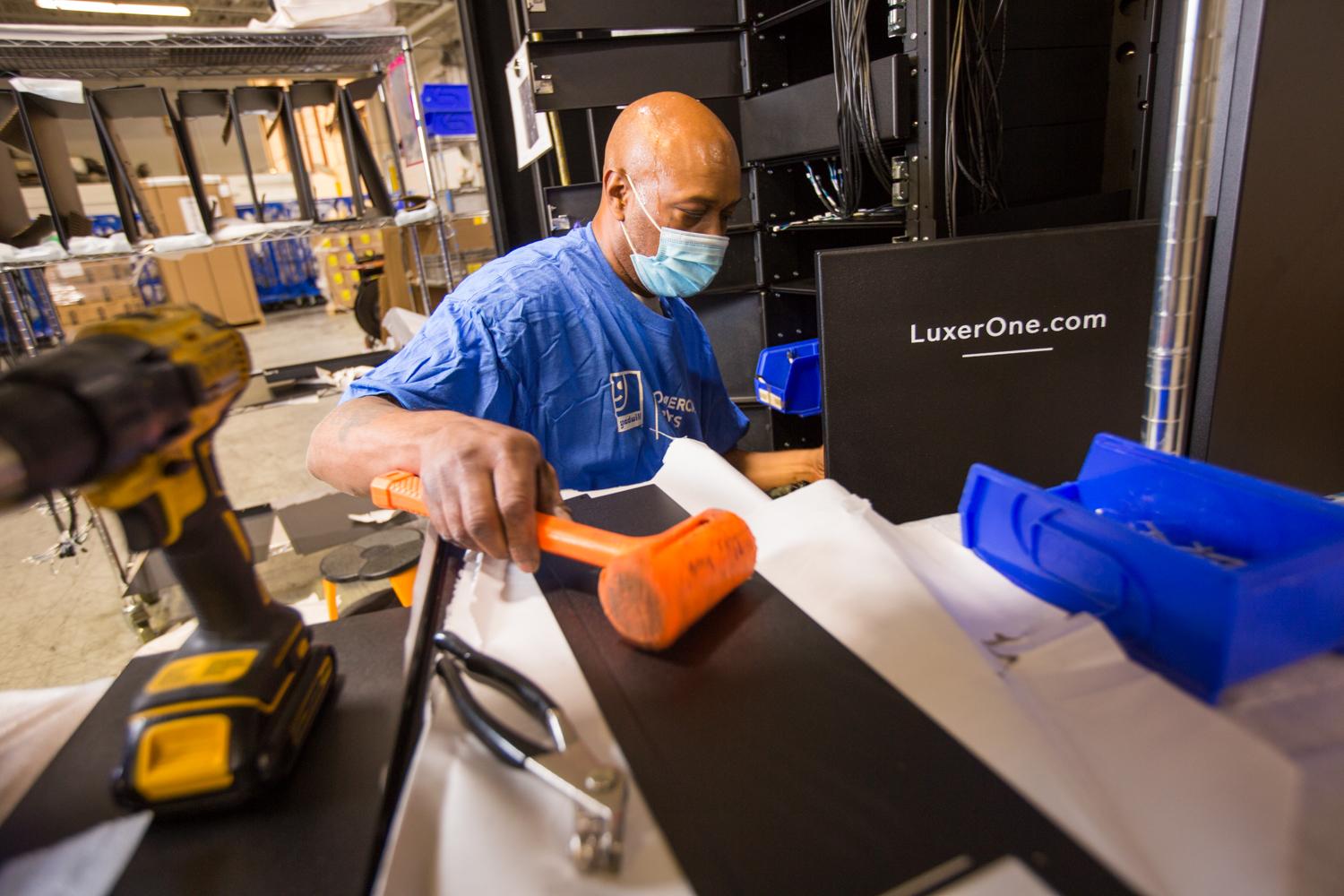 After Willie was released in 2019, he was turned down for several jobs due to his criminal history. His parole officer recommended Goodwill, where he secured a job in the Commercial Services division.
"Goodwill didn't just give me a chance — they also cared about me," Willie said. "They see something in me that I didn't see, and it made me want to change."
Since joining Goodwill, Willie has learned a host of new skills and advanced from an entry-level position to a Team Lead on the Hotel Tango production line. In addition to bottling hand sanitizer for Hotel Tango, Goodwill Commercial Services also affixes labels to their spirits bottles — a process that must be done by hand. Willie personally designed a labeling process that increased production from 200 bottles a day to 500, using a method he learned while in prison.
"It feels really good to get up in the morning knowing I'm earning an honest living," Willie said. "I've seen a big change in my life, and I want to share that with others."