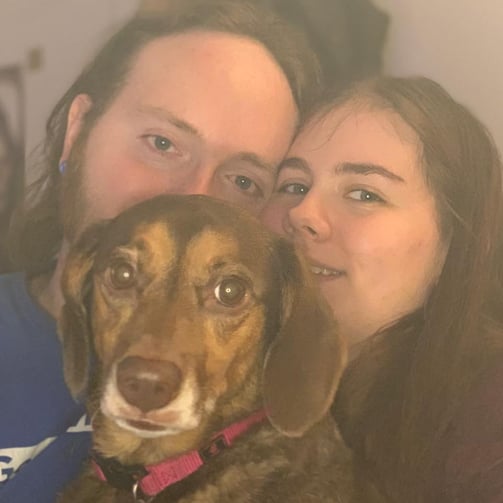 In 2018, when Richard Ramsey enrolled at The Excel Center®, Goodwill's high school for adults, he didn't know that he was taking the first step toward meeting his future fiance.
In 2019, he not only graduated from The Excel Center in Shelbyville, but he also got a job at one of Goodwill's retail stores. About a year later, Samantha Phillips got a job at the same store.
As they spent more time together, they realized their connection went beyond friendship, so they approached Goodwill's leadership about their intention to date. Shortly after, Samantha was transferred to a different store, where she has since been promoted several times, beginning as a part-time associate to assistant store manager today. Richard was also recently promoted to assistant store manager at his store.
"We like to joke that Goodwill is the third member of our relationship," Richard said. "Our roles are similar, so we can relate to what each other are going through, but we also have to remember to leave work at work," Richard said.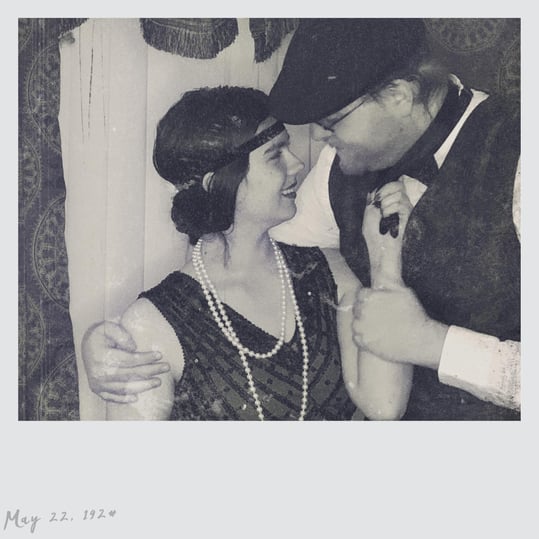 Samantha agreed, "You have to set boundaries and draw a clear line between relationship stuff and work."
The couple have been together for more than two years and engaged for one. In addition to planning a wedding, they're pursuing other big goals at Goodwill. Richard is utilizing Goodwill's tuition reimbursement program to pursue a bachelor's degree in secondary physics and obtain a teaching license from Western Governors University.
"My dream is to graduate from college and teach at The Excel Center because it had such a huge impact on my life," Richard said.
With the help of her Goodwill Mission Coach – a life and career coach who assists employees and students with life challenges and goal setting – Samantha is hoping to transition from the retail division to Goodwill's information technology department.
"We are more than just a couple that work at Goodwill; we are a Goodwill family that found love within our careers and with each other," Richard said.