Goodwill-Community Health East Partnership Educates, Employs
For several years, Goodwill has hosted tours for community and business leaders interested in
learning more about our programs and services. In 2015, Community Health Network brought a group to participate, which yielded a mutually beneficial relationship characterized by employment, education and training for individuals interested in a pharmacy technician career.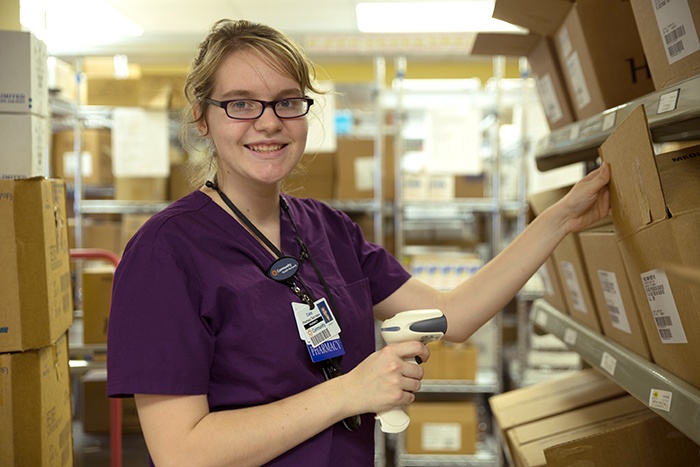 Upon discovering that The Excel Center, Goodwill's adult high school, offered the Pharmacy Technician Certification, Dave Cruse, then-Pharmacy Director at Community Health East, expressed the difficulty his campus was having recruiting qualified pharmacy technicians. Community Health's hiring guidelines — coupled with a competitive labor market — made it challenging to fill these positions. Cruse organized an exploratory meeting with Goodwill's job readiness and placement team during which the Goodwill-Community Health East pharmacy technician internship was born.

To be eligible, applicants must have both a high school diploma and a Pharmacy Technician Certification. The Excel Center offers opportunities to earn both, at no cost to students. Individuals who complete the Pharmacy Technician Certification may now pursue hands-on, paid hospital experience and permanent employment.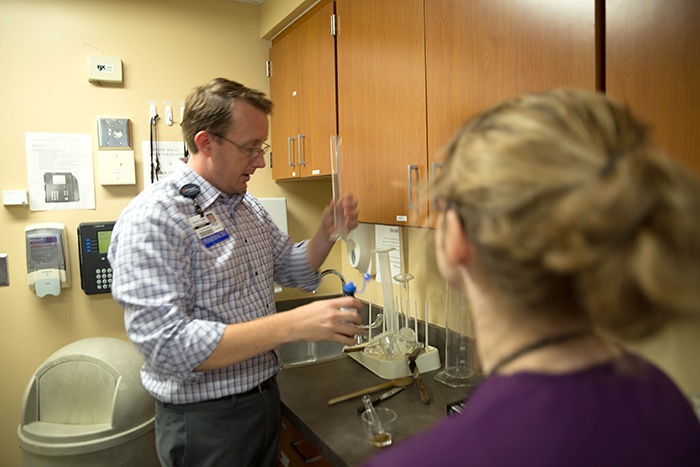 At the end of the 12-week internship, Community may extend an offer of employment or provide a letter of recommendation to seek other employment. Interns are paid $11 per hour and move to $12.75 per hour if hired full-time. Community also supports interns in taking the National Pharmacy Technician Exam, increasing the hourly wage to $13.75 upon successful completion.
"This partnership provides Goodwill's Pharmacy Technician Certification recipients with an opportunity to take their skills directly into Community's internship program and begin earning a higher wage with immediate growth potential," said Kris Deckard, Director of TalentSource, Goodwill's job placement program.
The program's success is evidenced by the consistently high completion and employment rates of all who have successfully finished. In its first 18 months, 11 of the 14 participants who completed the internship are currently employed as pharmacy technicians.

"Thanks to our partnership with Goodwill, Community has enjoyed a steady pipeline of qualified individuals to apply for our pharmacy technician internship," said Deb Hewson, CPhT, with Community Health. "We are heartened by the program's exceptional results and look forward to its continued success."
Contact Jesamyn Sparks to learn more about Goodwill's pipeline of qualified employees.