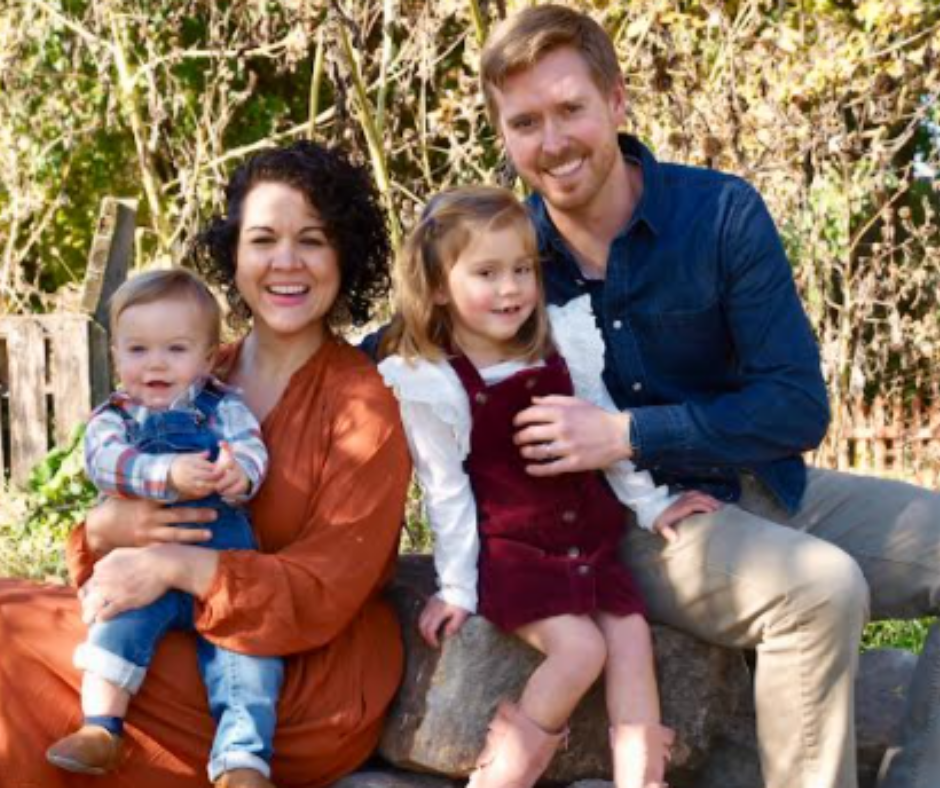 In 2015, Amber Burleson, PMHNP-BC and her husband moved from Tennessee to Indianapolis where Amber began working as a bilingual NFP Nurse with Goodwill of Central and Southern Indiana's Nurse-Family Partnership® (NFP) serving mothers whose first language is Spanish. Amber enjoyed her work as a bilingual nurse home visitor and quickly realized at the base of everything were mental health needs.
"Then there was also this very deep fascination/passion in regards to the experience of being a mother and mental health and how those things influence one another," said Amber.
Amber's work at Goodwill's NFP inspired her to continue her education at Indiana University Purdue University Indianapolis (IUPUI), pursuing a Masters of Science in Nursing degree. Amber departed from Goodwill's NFP in 2018 to focus on school and her family, with the hope of one day returning to the team, this time, as a mental health clinician.
In the summer of 2020, Amber earned her Masters of Science in Nursing degree from IUPUI and her board certification as a Psychiatric Mental Health Nurse Practitioner. Amber and Sara Pollard, Manager of the Goodwill NFP Mental Health Team, stayed in contact throughout Amber's graduate school experience. As luck would have it, soon after Amber graduated Goodwill's NFP was awarded a grant from Department of Mental Health and Addiction (DMHA) to expand mental health services to NFP clients.
"Amber was a perfect fit for the mental health clinician role that was created due to the DMHA grant," said Sara. "Amber understood the NFP model, had rapport with many of the nurses and spoke both Spanish and Portuguese. Inviting her back to Goodwill's NFP team, this time as a mental health clinician, was a win-win situation!"
Amber works full time offering mental health counseling to Goodwill's NFP clients. She is trained in Eye Movement Desensitization and Reprocessing (EMDR) and perinatal mental health. Amber has been blessed with the joy and challenges of motherhood two times; first to daughter Annie in 2017 and again to son Will in 2020. Amber has been married to her sweet and always supportive husband Todd since 2014 and enjoys spending time with her family, going for walks, traveling, and drinking all the coffee.
Goodwill's NFP Mental Health Team offers mental health counseling to Goodwill's NFP clients and consultation to Goodwill's NFP staff. For more information about Goodwill's NFP Mental Health team, please email Sara Pollard at spollard@goodwillindy.org.