Cheyenne Caldwell beamed with excitement as she walked across the stage to receive her Core 40 Diploma from The Excel Center®, Goodwill's high school for adults. Graduating Cum Laude, Cheyenne's hard work and determination finally paid off. Before attending The Excel Center, Cheyenne experienced many barriers that made it difficult to achieve her educational goals.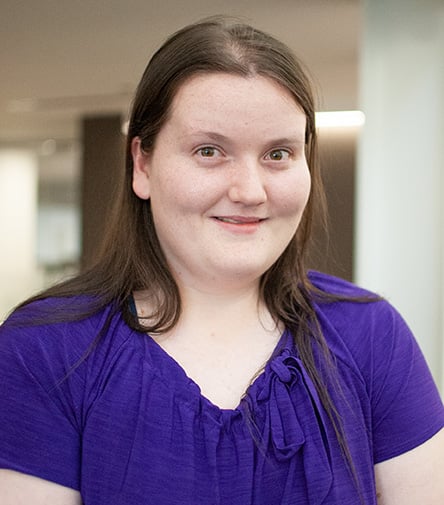 When she began high school in 2013, Cheyenne was a straight-A student, receiving awards in math, science and English. However, she experienced health setbacks, causing her to miss school for hospital visits and doctor appointments. During this time, she continually experienced bullying and felt unsupported in a traditional school setting.
"The bullying — and just the way I was being treated in general — made my anxiety and depression worse," said Cheyenne.
After attending two different high schools, Cheyenne learned about The Excel Center in Muncie. While she was initially nervous to enroll in a third school, Cheyenne was excited by the idea of having access to a life coach, transportation assistance, dual credit courses and flexible scheduling — all at no cost. Upon enrolling, she immediately felt welcomed and supported by The Excel Center staff.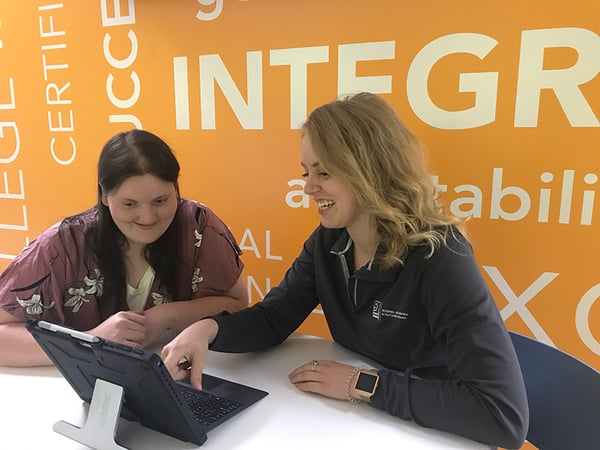 "I love the fact that I can call the staff my family because they have helped me a lot during my time there," said Cheyenne.
In less than one year at The Excel Center, Cheyenne took three dual-credit courses to jumpstart her college career. Cheyenne also worked with her Goodwill Guide Kelsey Stolz, a career and life coach, on overcoming barriers to reach her education goals.
"When I first met Cheyenne, she was shy and soft spoken," said Kelsey. "But she had an evident determination to further her education."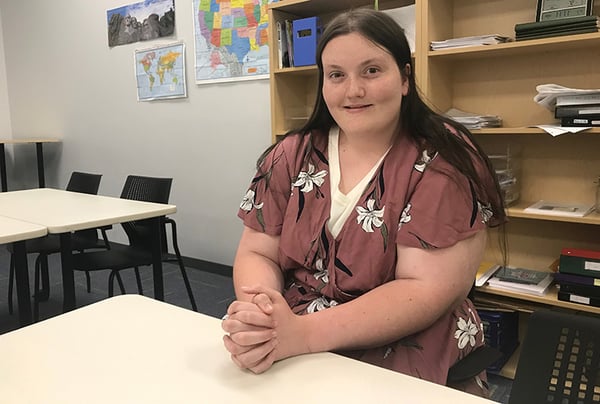 Though she dreamed of becoming an occupational therapist, Cheyenne was unsure where to begin applying to college. While her tuition was paid for through the 21st Century Scholars program, a transportation barrier prevented her from commuting to class.
Working with her Guide, Cheyenne was connected to Goodwill's McClelland Scholarship. Cheyenne was awarded $3,000 to buy a car and to pay for related expenses. Because of this support, Cheyenne is on the path to start college and become an occupational therapist.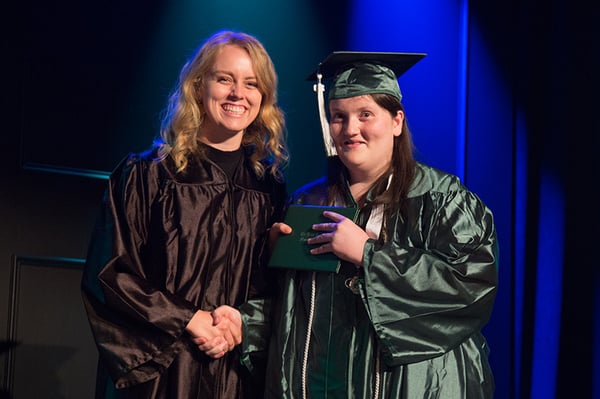 "Because of Goodwill, I'm taking classes summer and fall classes at Ivy Tech and transferring to the University of Indianapolis in 2020. I couldn't have done it without The Excel Center and the support of my Goodwill Guide. She helped me push myself even harder to better myself," said Cheyenne.