Chelsea Armistead's educational path veered off course in junior high when she was diagnosed with a learning disability. At the time, to qualify for an accommodation, a student had to be failing all subjects or courses. Chelsea was only failing two. Rather than have her daughter continue to struggle without assistance or fail all her courses, Chelsea's mother decided to home school her. After about a year of home schooling, her parents became too busy to continue, so Chelsea taught herself to be a better reader and writer but had trouble with math.

At 17, she started preparing to take the GED, attending various courses. Although she was learning, studying and improving her score each time she took the test, she couldn't quite get to a passing score. The last time Chelsea took it, she passed all the sections except science – only a few points shy of a passing grade.

"Not passing that last time stung — a lot," Chelsea said. "After that I was discouraged and decided to give up. I spent a few years just not being motivated."
At her mom's suggestion, Chelsea decided to try The Excel Center at the Meadows location. She began with zero credits and soon discovered that she had found her educational fit. Eighteen months later in spring 2014, she graduated, earning her high school diploma with technical honors, a manufacturing and logistics certification called Hire Tech and nine college credits. Chelsea's dedication and positive outlook encouraged Karen Morley, who was lead teacher at The Excel Meadows when Chelsea attended, to nominate Chelsea for an outstanding student achievement award.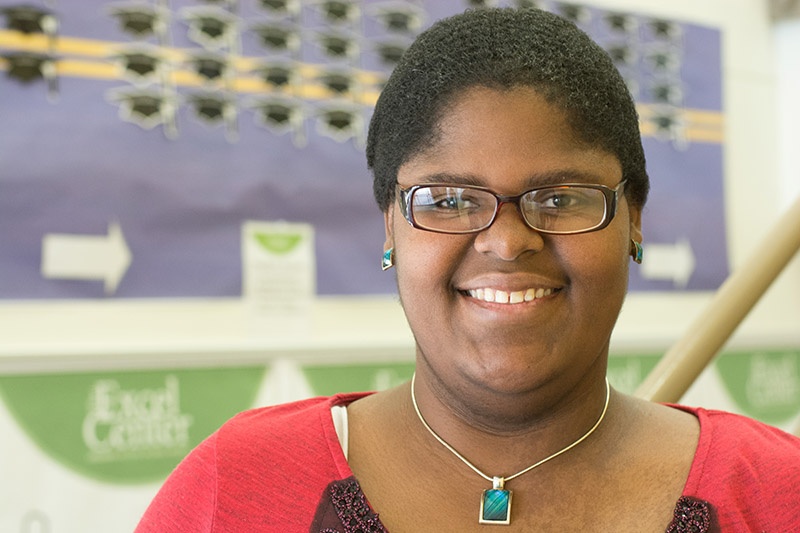 "Chelsea arrived early for class, stayed late and made sure she gave 100% effort to learn all of the material each day," Karen said. "She also helped her peers and had an incredibly positive outlook that rubbed off on those around her. I never heard Chelsea utter a negative comment or mention that something was too hard."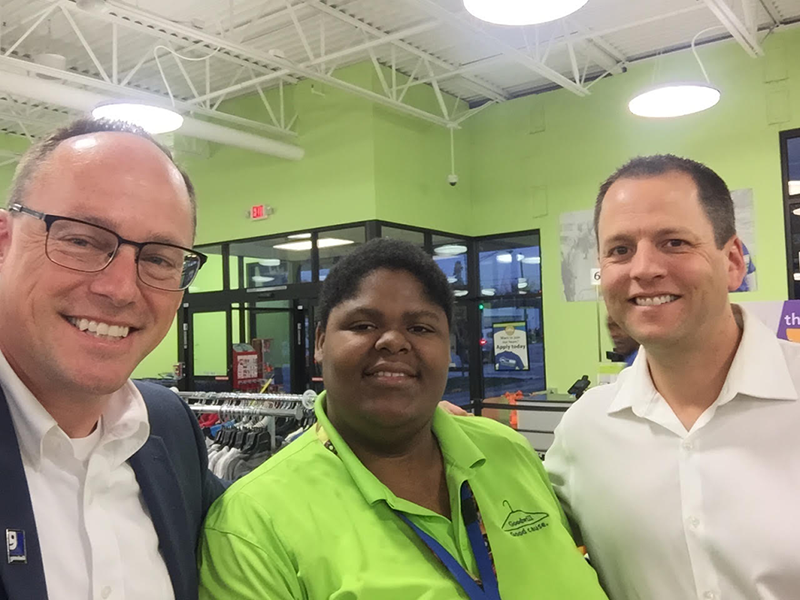 Following graduation in spring 2014, Chelsea worked with a Goodwill employment and job readiness advisor to land a cashier job at the Goodwill store on West Washington Street. When a team lead position became available, her parents encouraged her to apply. She thought she wasn't ready for that step, but with their support she determined she was and applied. In September 2016, she was offered a team lead position and accepted. She is quickly gaining an understanding of her new role and responsibilities.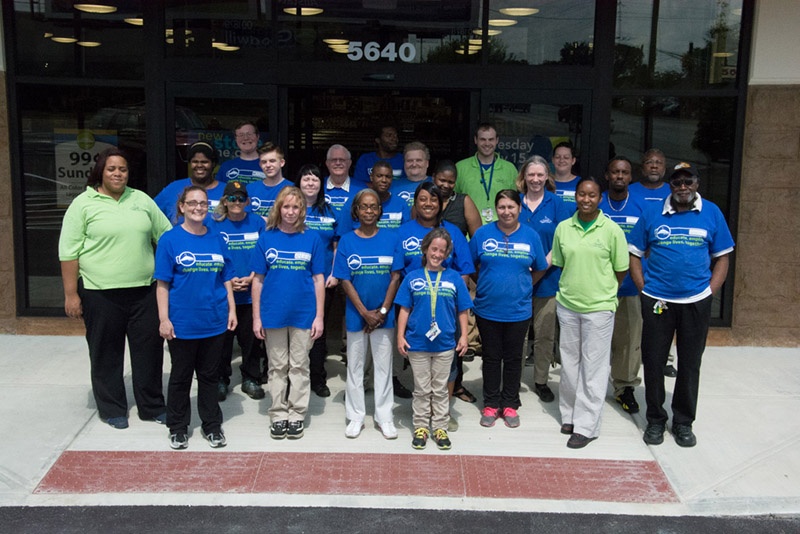 "I'm happy to step up and learn how to lead well," Chelsea said. "Being a good leader takes strength and patience, since at our stores, we interact with all kinds of personalities, from customers, to donors, to employees. You need to know how to treat people while also meeting priorities."
For Chelsea, the year ahead includes learning her new position as well as returning to Ivy Tech to further her education.