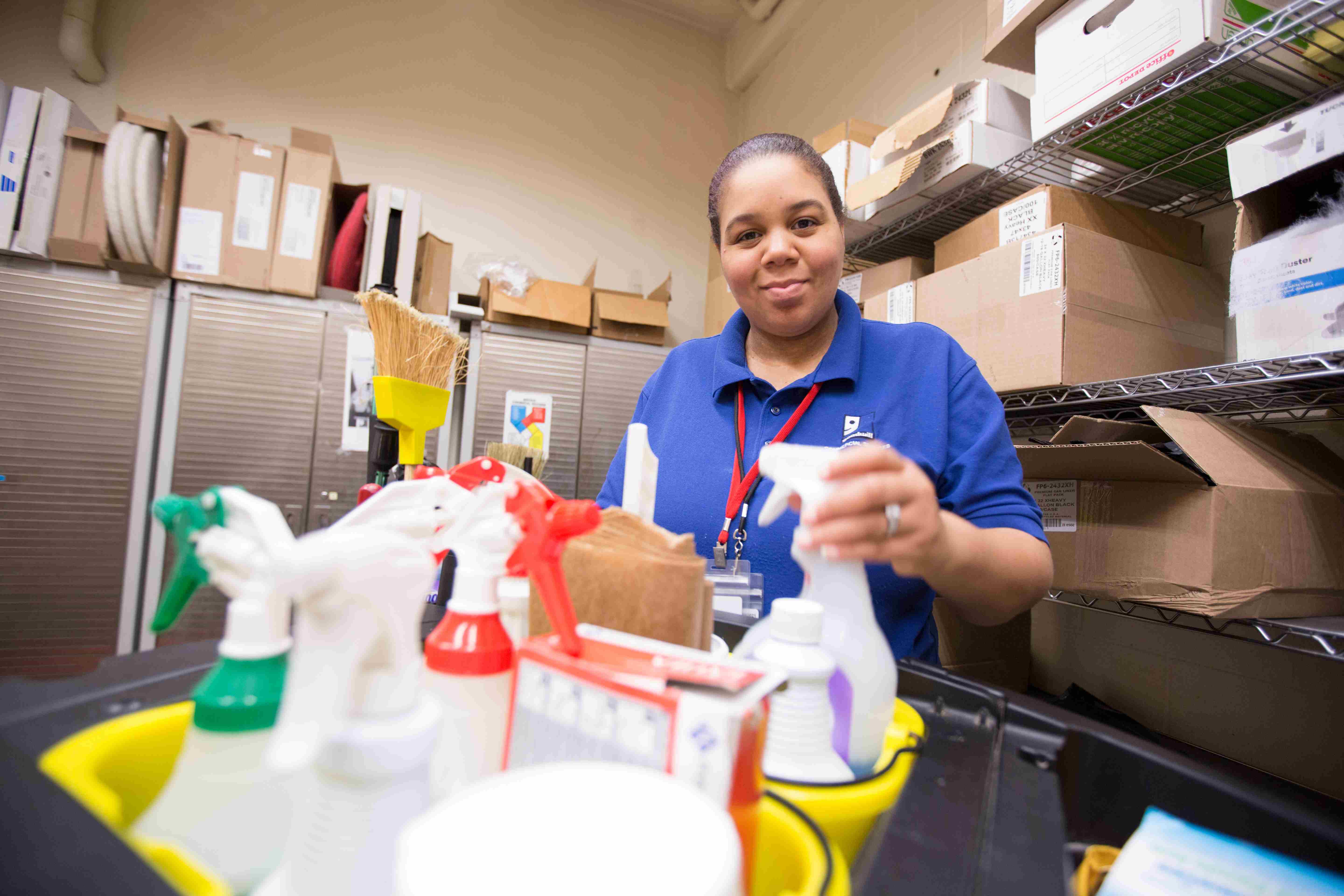 (Photos taken prior to the onset of COVID-19)
Although Courtney Person earned a certificate of completion in high school, a learning disability prevented her from receiving a diploma, derailing her projected career path. In 2012, she was hired by Goodwill Commercial Services for a janitorial role at the Minton-Capehart Federal Building.
Goodwill first celebrated Courtney's achievements in 2018, as the recipient of our Barbara Robinson Memorial Award, which recognizes an employee with a disability who has demonstrated a substantial desire to overcome barriers. At the time, she had been promoted to Team Leader and was supervising three employees. In addition, Courtney was attending The Excel Center®—Goodwill's tuition-free high school for adults. Her supervisors worked around her schedule, allowing her to balance school and work.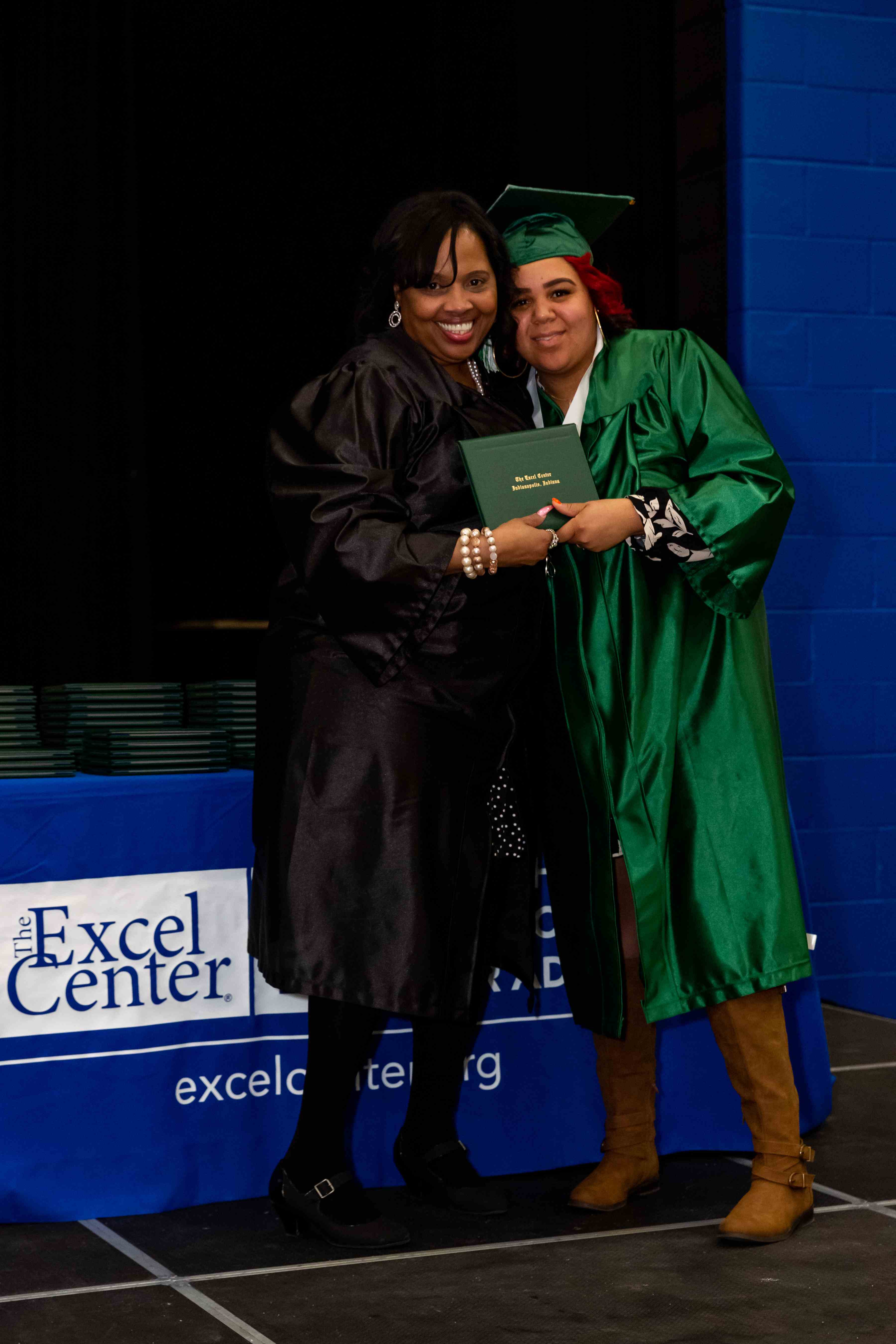 "When I walk across the stage as a graduate of The Excel Center, I'm going to feel wonderful," Courtney said in 2018. "It's just something better I want for myself and my kids."
In 2019, Courtney achieved that goal. In addition, she was promoted to Assistant Site Supervisor and is currently responsible for managing 18 employees. She also got married and welcomed a new baby boy.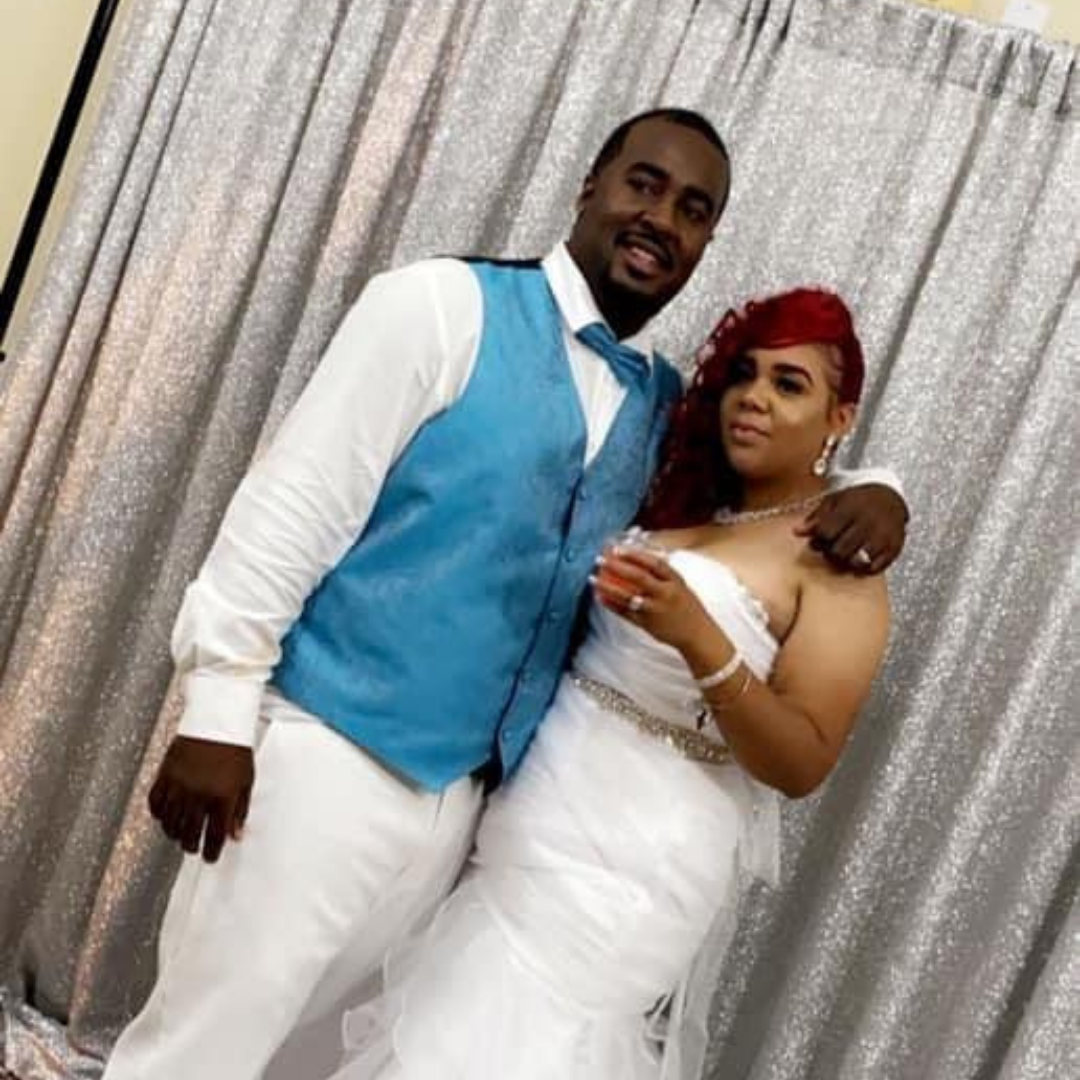 "Goodwill has been by my side the whole time that I've worked and gone to school," Courtney said. "They are the best professional company I've ever worked for. They like to see their employees achieve goals and move forward in life."
For National Disability Employment Awareness Month, Goodwill is recognizing the valuable contributions of the persons with disabilities we employ and encouraging other employers to support a culture of inclusion across their workforce.
Learn more about The Excel Center at excelcenter.org and find job openings at Goodwill at goodwill.indy.org/careers.