Finding the right child care provider can be daunting for parents. Luckily, Goodwill's Children's Learning Center has served families in southern Indiana since 1980 by providing high-quality care and educational services.
When her twin boys were two years old, Rachel (Ragland) Darby was seeking reliable child care that she could trust.
While researching, she found The Children's Learning Center, a child development center and preschool for children ages six weeks to five years old. After enrolling her sons, she loved the services and model so much that she became a teacher there, too.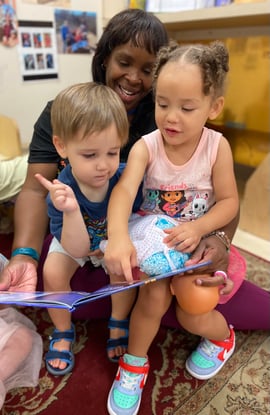 Rachel has been a teacher at The Children's Learning Center for nearly 20 years now, spending time as a floater and lead teacher before becoming a team lead. In this role, she is responsible for supporting the leadership team with their tasks and working with families and parents. She previously worked in her church's nursery for 22 years. Working with children and their families has been a lifelong passion of Rachel's.
"I am a helper. I like to help our children and families," said Rachel. "If I can do something that will improve your day, I will figure out a way to do it."
The Children's Learning Center is a Paths to QUALITY Level 4 (the highest possible rating) child care provider. Teachers at The Children's Learning Center maintain credentials and participate in ongoing training to ensure that children and families receive the best possible care. In addition to this commitment to excellence through training, Rachel believes the relationships that staff builds with families make The Children's Learning Center stand out from other providers.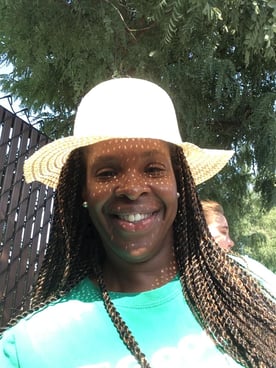 "I just pour my heart into this work," said Rachel. "I want every parent who enters our building to know this is a good place for young children to develop and grow. I give them all the phone numbers they might need upon enrollment, including a direct line to my classroom to reach me anytime during the day."
Michelle Cissell, director of The Children's Learning Center, commends Rachel on her years of service and commitment to serving the southern Indiana community.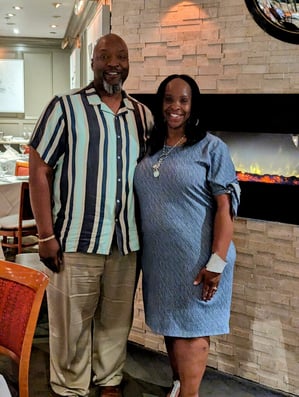 "Rachel goes above and beyond to ensure families and children know they are in a safe, welcoming environment," said Michelle. "So many families over the years have connected with Rachel. Her kind spirit and warmth make her an asset on our team."
As she approaches her 20th anniversary at Goodwill, Rachel has no plans to slow down.
"I probably will retire from the Children's Learning Center… but not soon!" said Rachel.
The Children's Learning Center is the only child care provider in southern Indiana that holds the distinction of National Early Childhood Program Accreditation (NECPA). To learn more, visit www.goodwillindy.org/clc.