This past October the Nurse-Family Partnership [NFP] program celebrated a new group of moms and families. Thanks to having six years worth of program participants, NFP is now able to celebrate a whole new chapter of NFP.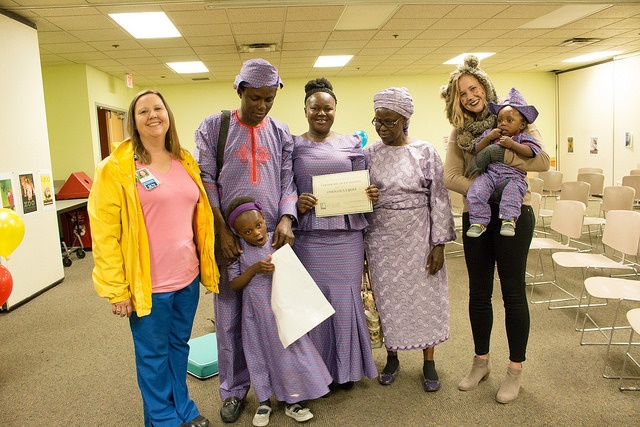 When these moms joined NFP they were less than 28 weeks pregnant with their first child. They had a personal nurse who would visit them regularly until their babies turned 2 years old. The moms graduating this October with their 5 years olds have been working with their NFP Guides for the past three years. The NFP Guide Program has enabled the moms of this graduating class to: achieve home ownership, pursue post-secondary degrees, complete high school, obtain full-time employment, be promoted to management positions in their careers, earn certifications in the medical field, complete the immigration process, receive the McClelland Scholarship and Goodwill Skill Up Grants, and enroll their children in high quality preschools and daycare centers.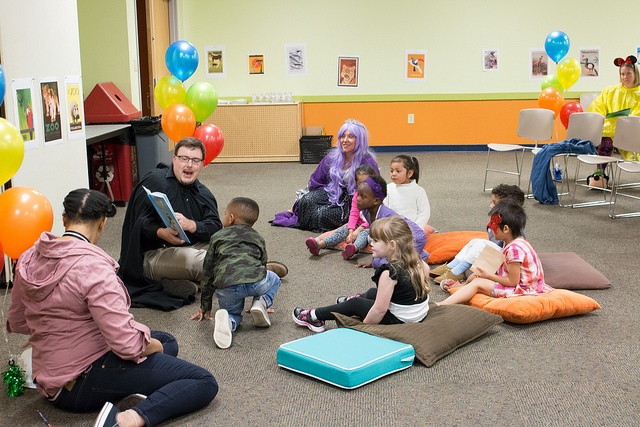 There was a great deal of history to celebrate with these families. NFP held its first Graduate Graduation on Thursday, October 5th, 2017. Guides for Nurse-Family Partnership coordinated the event in cooperation with the Indianapolis Zoo. Since the Zoo was all ready for ZooBoo, an Indianapolis tradition, costumes were a perfect attire. Children and adults arrived in costume. A Goodwill employee from our IT department, Ben Frederick, began the ceremony with the reading of a story that he wrote as a child and his parents later published. Ben was a great storyteller, complete with sounds and motions to really bring the story to life.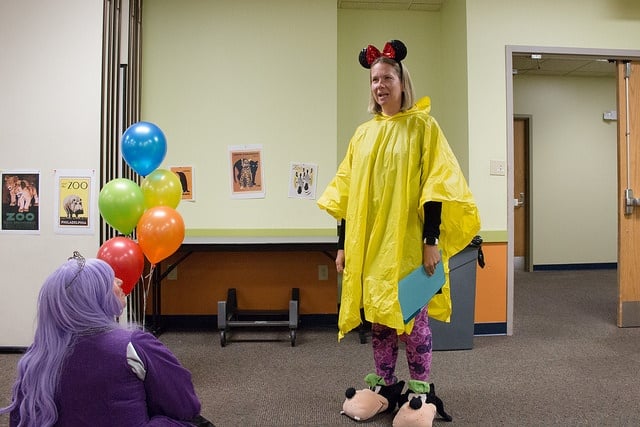 After story time, all 20 moms and children that completed the Guide Program were congratulated by Lynn Baldwin, Director of Operations - Central Region, Nurse-Family Partnership, Goodwill of Central and Southern Indiana. Following the ceremony, clients attended the ZooBoo with their Families, Nurses and Guides.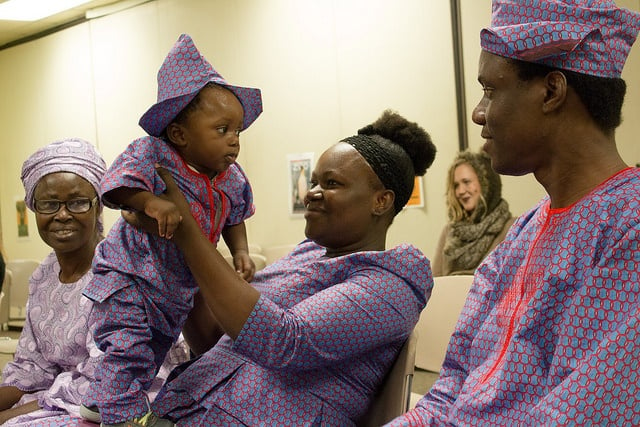 This was a wonderful first time celebration for a new chapter in Goodwill of Central & Southern Indiana's Nurse-Family Partnership program. We look forward to many more like events!
To learn more about Nurse-Family Partnership, visit their page on our website.